Veteran draws on personal experience in teaching, gay rights research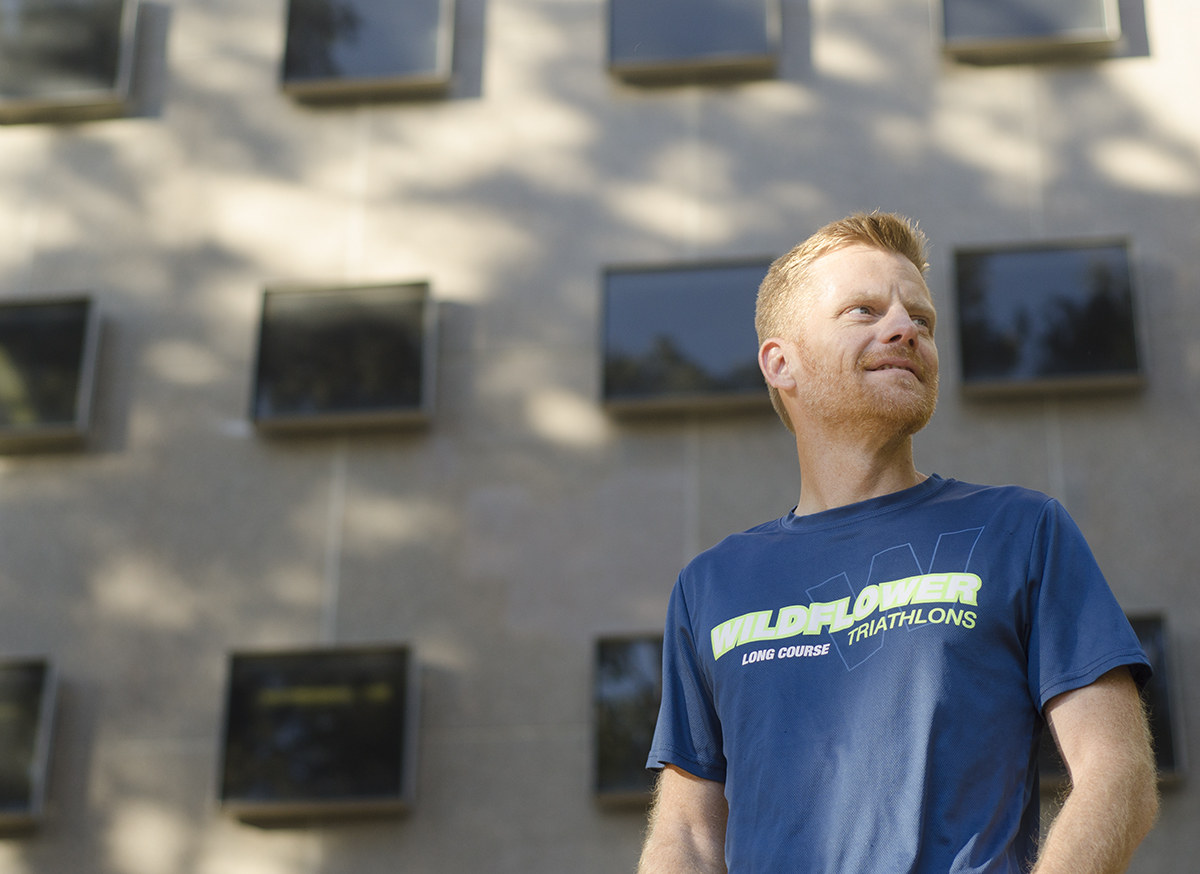 William Peris, 44, is a U.S. Air Force veteran and a teaching assistant at UCLA.
As he paced in front of a class of about two dozen students, William "Ajax" Peris appeared assured and calm.
He displayed the same confident demeanor that helped him succeed at testing heat-seeking missiles and monitoring no-fly zones in Iraq throughout the 1990s, after the first Gulf War.

The 44-year-old teaching assistant and U.S. Air Force veteran is in the process of earning a doctorate at UCLA.Peris was also the commander of the UCLA Air Force ROTC detachment from 2009 to 2012, where he managed and trained cadets in addition to teaching his own courses at the university.

Peris, who received his master's degree last quarter, is currently working on a research project that explores why some individuals hold anti-gay attitudes and why others have a liberal perspective toward gay rights. His motivation for pursuing the project stems partly from his own personal experiences. As a gay man in the military,Peris said he sometimes felt the need to conceal part of his identity.

For more than two decades, the political science graduate student served as a pilot in the U.S. Air Force.

Under "don't ask, don't tell," a former military policy which banned openly gay men and lesbian women from serving in the military, Peris said he kept silent about his personal relationships.
"People wore their wedding rings to work; people put up pictures of their husbands or wives," Peris said. "They just talked about their lives – I couldn't do that."
Peris started the political science graduate program in 2010 and later took a gap year to focus on his duties as a ROTC commander and professor of aerospace studies. In the fall of 2012, he resumed his graduate studies.

As a teaching assistant, Peris said his favorite moments are when he helps a student comprehend difficult material that they previously had trouble understanding.
"It means that I was able to do my job – to do something that matters. They now understand the world a little bit better than they did," Peris said.
Roy Eisenberg, Peris' partner, saidPeris' composure during stressful situations makes him an ideal teacher.

"He's patient, he loves teaching, he likes looking for teachable moments," Eisenberg said. "If someone doesn't get something the first time, he'll repeat it subtly without being abrasive or without scolding them."
Currently, Peris is a teaching assistant for Lynn Vavreck, an associate professor of political science, in a general education cluster on America in the 1960s.
Peris' experience as a pilot enables him to offer his perspective about the military, Vavreck said.
After students watched a documentary called "Hearts and Minds" about air force pilots who bombed villages in Vietnam, Peris was able to explain to students how pilots received mission orders and how they approached having to execute those commands, Vavreck said.
As an ROTC commander, Peris helped students who felt discouraged about their capabilities as cadets.
Rufus Gorkhali, a former cadet in the UCLA ROTC program, said he considers Peris to be a father figure. Peris gave him the confidence to achieve his childhood goal of becoming a pilot, he said.
Gorkhali initially performed poorly during a field training session. He said he felt discouraged about his prospects of becoming a pilot until Peris gave him a pep talk and made him a cadet wing commander.
"It was definitely very encouraging that he trusted me to lead a whole bunch of cadets," Gorkhali said.
Gorkhali is now a student pilot at Vance Air Force Base in Oklahoma.

When Gorkhali initially started as a cadet, he said that he acted rashly until Peris taught him how to think critically and empathetically.
"When you think of the military, you may think that orders are given to you and you just kind of follow them," Gorkhali said. "But he helped me realize that you can think outside of the box and think of others' perspectives."
Peris said he's considering turning his project on gay rights into his dissertation for his doctoral degree.
While Peris is unsure about any concrete plans after graduating, he said he wants to use his education and research to provide a better understanding of how the political realm works and why people hold the beliefs that they do.