UCLA's Typhoon Haiyan Relief Committee to donate around $6,000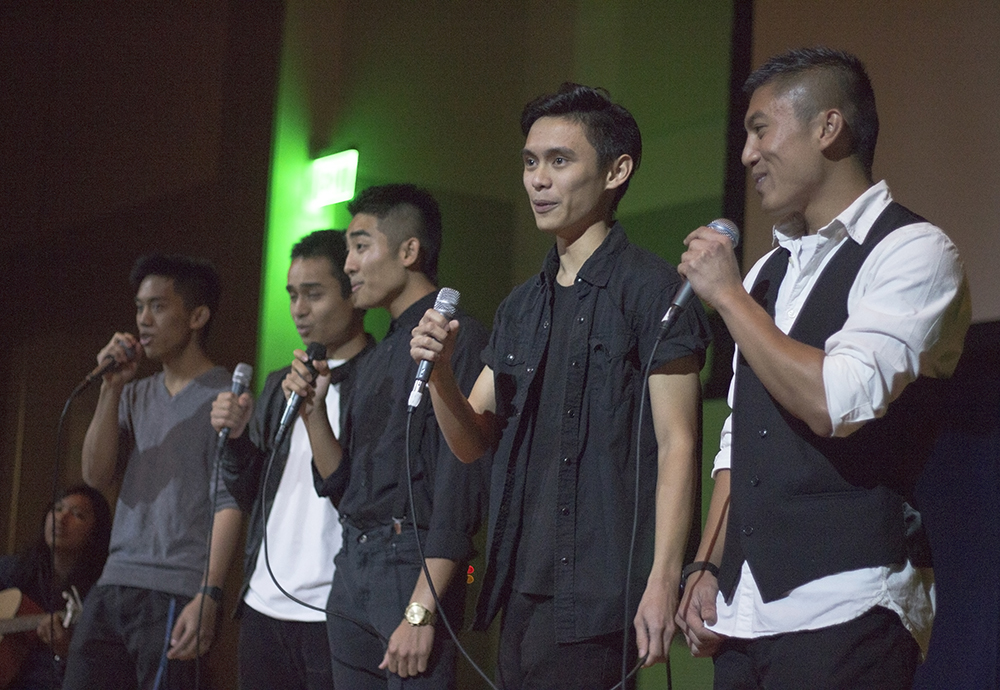 The Typhoon Haiyan Relief Committee at UCLA held a week-long donation drive that culminated in a benefit concert by the UCLA Mabuhay Collective, a network of students from groups affiliated with the UCLA Pilipino community. (Felicia Ramirez/Daily Bruin)
Student groups have raised about $6,000 in donations for Typhoon Haiyan relief efforts, through a donation campaign and a benefit concert.
UCLA students from more than a dozen student groups formed the Typhoon Haiyan Relief Committee in mid-November after Typhoon Haiyan slammed through the Phillippines and part of Vietnam, destroying towns and leaving many injured, dead or missing.

The committee held a week-long donation drive that culminated in a benefit concert by the UCLA Mabuhay Collective, a network of students from groups affiliated with the UCLA Pilipino community, said Justine Pascual, a third-year human biology and society student and president of Samahang Pilipino.
The concert featured music and dance performances by students, raised more than $2,300 in funds from the contributions of the more than 400 students that attended, said Nicole Ngaosi, a fourth-year Asian American studies student and the chairperson of the Asian American and Pacific Islander Studies Undergraduate Association.
Where the funds will be directed to, however, remains undecided, though Pascual revealed that the committee is currently considering four nonprofit organizations.
The relief committee plans to continue fundraising through online donation campaigns, a larger benefit concert next quarter and other initiatives, Pascual said.
"It's not just a one-time donation; it's a long-term effort to help the affected communities rebuild their lives," she said.
On Wednesday, members of the student-initiated Typhoon Haiyan Relief Committee and the Undergraduate Students Association Council discussed a proposal to request Associated Students UCLA to match the committee's donations, said Pascual.
The committee's request will be discussed at ASUCLA's next board meeting on Friday, said Joel Ontiveros, a fourth-year communication studies and world arts and cultures/dance student, and the undergraduate representative of ASUCLA's Board of Directors.

"As students of a global community, this is the least we can do to help," said USAC President John Joanino, who is part of the relief committee.