Alexandra Tashman: Focus on high-demand courses in UC online education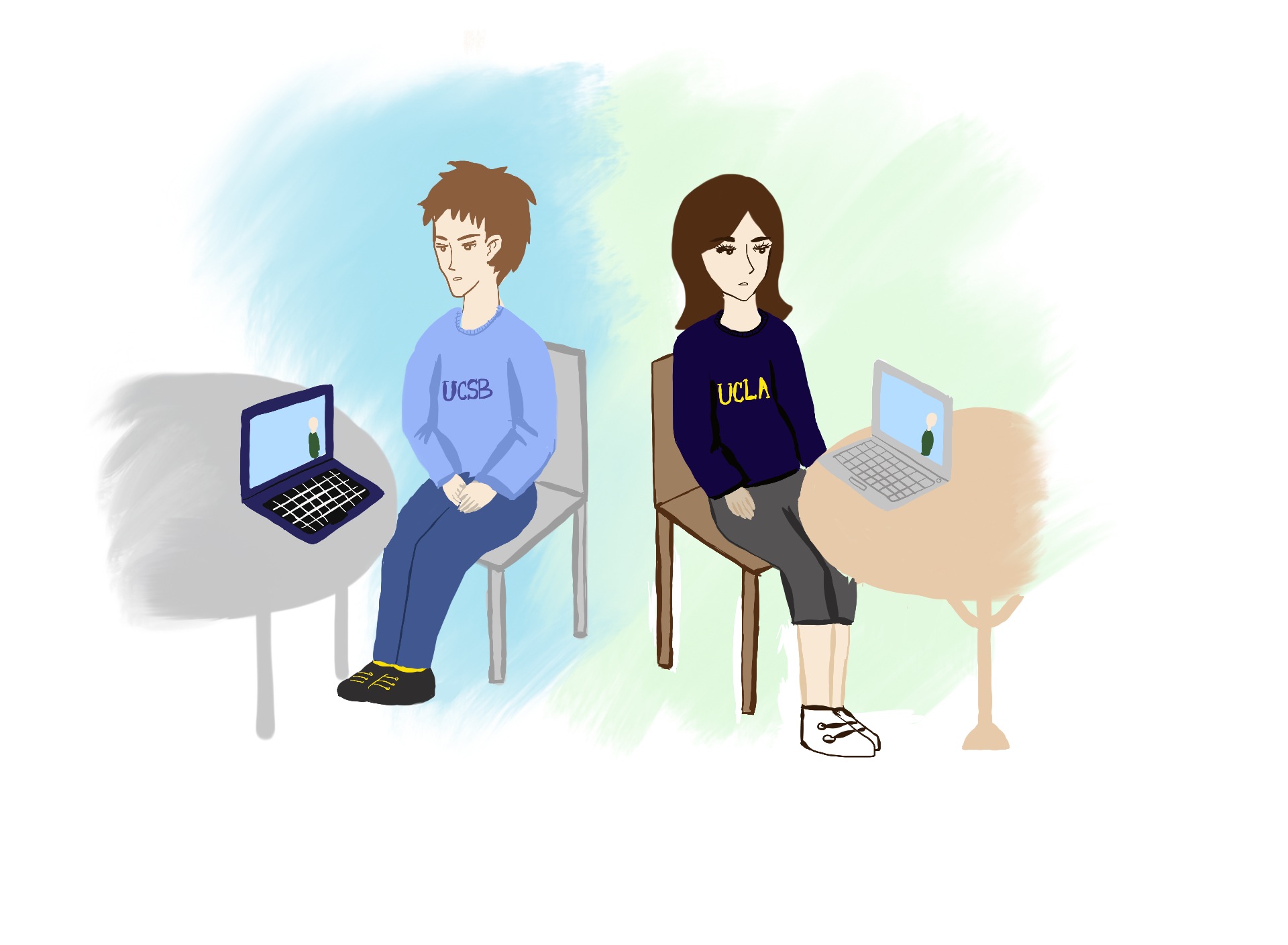 As a freshman, I took Geography 5: People and Earth's Ecosystems with nearly 600 other students. There were more people than seats in our lecture hall, and during every class, the aisles were packed with students who had to sit on the floor.
Overcrowding in general education and lower division major classes is a common part of the UCLA experience, something we tacitly accept as one of the downsides of attending a university as large as ours. While the majority of undergraduate classes are reasonably sized, overcrowding in more popular courses is a constant complaint among students.
The Innovative Learning Technology Initiative, a program established in January 2013 by then-University of California President Mark Yudof, seeks to increase student access to high-demand courses by offering them online. Beginning in winter quarter, the initiative will offer cross-campus courses, meaning students at UCLA can take online courses available at other UC campuses for credit, and vice versa.
While the initiative has the potential to decrease overcrowding, online education is not without certain concerns. UC Online, the University's current form of internet-based instruction, has faced funding setbacks and lackluster enrollment despite the quality of coursework. These are obstacles the new program will need to consider.
To accomplish the goal of decreasing overcrowding on a long-term basis, the initiative should be targeted toward General Education requirements on all UC campuses. That way, the program would serve as a means of cutting costs because different professors and teaching assistants wouldn't have to be teaching the same or similar classes at every UC.
As it stands, for UCLA students, many of the classes that will be offered through the new program will only count as units toward their degree, as opposed to major or GE requirements. By focusing on the latter, the UC can maximize the impact of the initiative.
The Innovative Learning Technology Initiative is a step in the right direction toward providing a better educational experience for students who would otherwise have to enroll in overcrowded classes, or wouldn't be able to enroll at all.
But given the steep price tag of implementing the program – $10 million over the course of the next three years – the UC has to be sure to target courses that will help students fulfill graduation requirements in a timely manner. And although 400,000 of those dollars are being devoted to evaluation and accountability, that doesn't necessarily guarantee that the program will be a success.

The classes already offered through UC Online have been met with mixed reactions from UC students.

Jener Sakiri, a second-year political science student, took a hybrid online version of Political Science 30: Politics and Strategy, a lower division requirement for his major. Sakiri said that while he found the class to be as effective as other, entirely classroom-based courses he has taken, he found learning the complicated problems and equations for the class more difficult without a professor to ask questions in person.

While a push toward online learning is certainly a common trend in higher education these days, that does not mean it can ever replace the benefits of having a professor or teaching assistant with whom you can talk in person. That holds especially true in upper division or seminar-based courses.
To minimize these concerns, the Innovative Learning Technology Initiative should focus mostly on providing online versions of general or lower division major courses, classes that are packed quarter after quarter on every UC campus.

Only one of the classes currently being offered for the cross-campus program is upper division – Political Science 115D: Diversity, Disagreement and Democracy, ironically the only UCLA class in the program. Moreover, by focusing on general education courses, the initiative can help decrease the amount of time it takes undergraduate students to get their degrees.
In short, the Innovative Learning Technology Initiative can succeed as long as it focuses on providing high-demand, lower division classes across the UC, which will guarantee enrollment and are better suited for an online format in the first place.

While the cost of online education is steep and the value of face-to-face instruction can't be overstated, the establishment of cross-campus online courses has the potential to decrease the number of overcrowded classes at UCLA and make it easier for students to get their degrees in a timely fashion.
Personally, I'd take an online class over sitting on the floor any day.
Tweet Tashman @Alexandra_Tash. Send general comments to [email protected] or tweet us @DBOpinion.