LA Film Festival Review: 'Nobody's Daughter Haewon'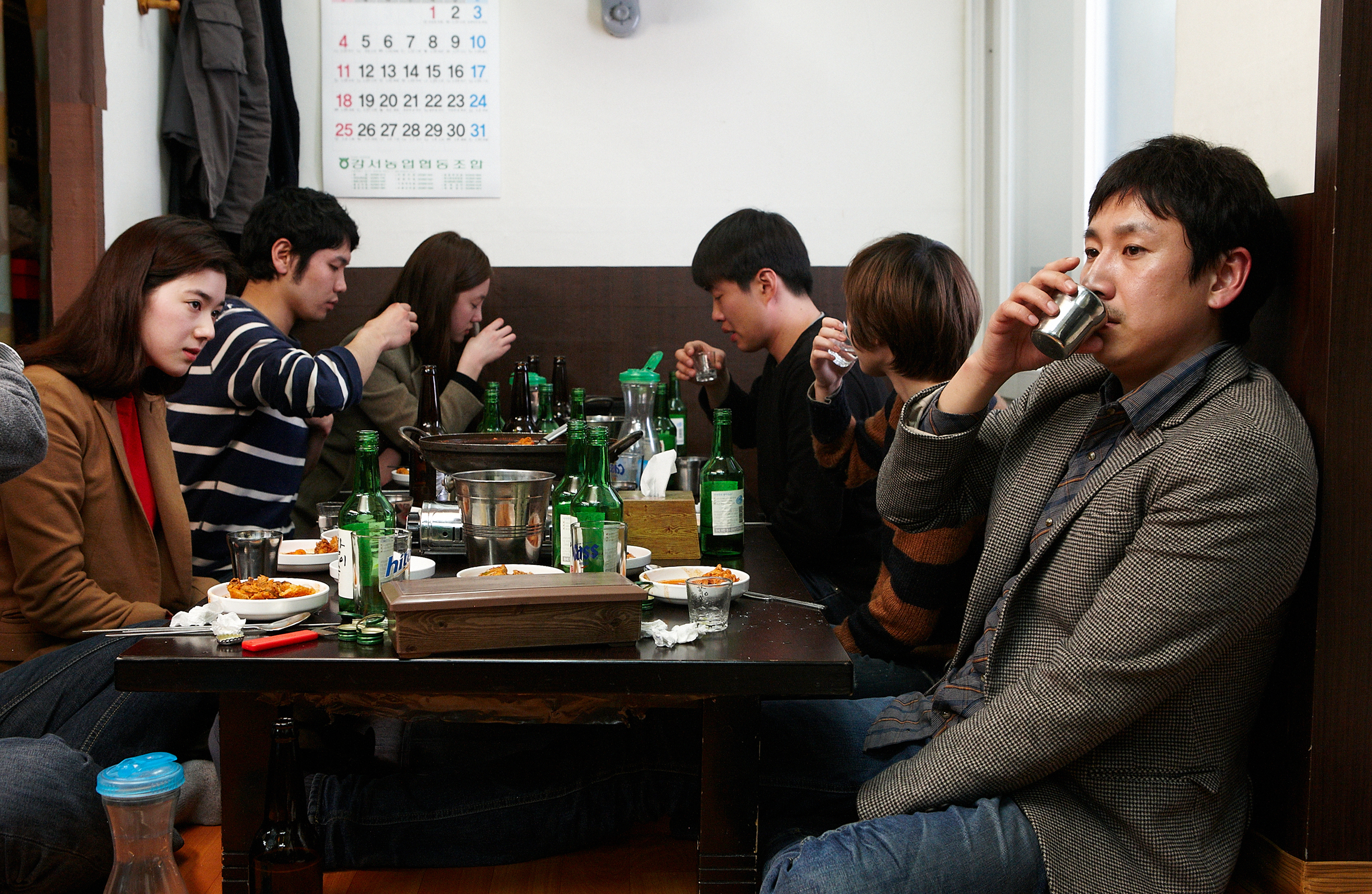 Nobody's Daughter Haewon
Director: Hong Sang-Soo
Studio: Jeonwonsa Film
Release Date: TBA
My last day at the festival is also the only one where I saw just a single film: my most anticipated movie of the fest, Korean auteur Hong Sang-Soo's "Nobody's Daughter Haewon."
Korean cinema being on a whole in a sort of renaissance, generating such generally admired thriller directors like Park Chan-Wook (who recently made a splash stateside with "Stoker") or Bong Joon-Ho, Hong stands curiously apart from his countrymen, acting as a sort of Woody Allen to their Quentin Tarantino or David Fincher. His films diverge from what people have come to expect from Korean films; rather than neatly crafted, probably gory heart-stoppers, he makes small, talky, seemingly low-stakes comedies, with a set of stylistic idiosyncrasies (the long pan, the intrusive zoom) that illuminate a set of familiar themes.
The most familiar, really a career-spanning theme, is the idiocy or strange poignancy of Korean masculinity. Hong's male protagonists are bumbling, libido-driven, soju-addicted artists, with a conception of women that is at once laughable and strangely understandable. Hong's made a career of examining male protagonists, so "Nobody's Daughter Haewon," his first feature anchored by a Korean female lead, while still tackling men, is a natural and significant progression.
It is also, pointedly, his first to feature a truly compelling lead performance: whereas Hong's men tend to be cut from the same sociological cloth, with small if important differentiations, Haewon (played by Jung Eun-chae) is an almost Austen-like protagonist, thoughtful and difficult, painfully her own person. A struggling actress caught in an off-and-on love affair with her director/professor, Haewon is crucially concerned with giving things meaning – and the film, by proxy, is crucially concerned with how we understand meaning, how we interpret.
The opening scenes of her and her mother are especially poignant in that regard. There's a long take of them drinking tea together in a corner, mimicking a true loving relationship. But where her mother is all smiles, Haewon is anxious, exaggeratedly joyful, body language uncomfortably caught between cordial and loving. It's subtly heartbreaking: She's pretending to be a daughter because that's meaningful – that's the story she wants her life to be. Her affair, all her interactions in the film really, can be read through this lens: In search of truth and meaning, she must construct fiction. And of course, with characteristic irony, she's also the one character that insists on honesty.
The joy of a Hong film, however, is that he doesn't view this as a bad thing, or even as the only thing. In fact, "Nobody's Daughter Haewon," other than some critiques of male narcissism and female economics (that is, the currency of beauty), is disarmingly empathetic. Despite its heroine's lonely and futile, but largely sympathetic crisis for complete comprehension of reality and truth, Hong still manages to pack in some astounding caveats by way of dream narrative. That is, he sneakily closes the barriers of what is real and what is constructed, and poses to the audience the ultimate question: What is real (or true) meaning, anyway?
We're left a step behind, so the question can only balloon in recollection; much like Haewon herself, we're led on a goose chase for meaning that isn't concrete. Hong does land on a thesis here, but the larger emotional effect is one of uncertainty, of being okay with uncertainty: We're all liable to be duped, no matter how inquisitive, how individual. What's important is to keep questioning.
Final Words on the Festival
Although I can hardly have claimed to seen all the important titles – in fact, I missed both the indie cause celebre "Ain't Them Bodies Saints" and Chinese buzz film of the year "Drug War" – my time at the Los Angeles Film Festival has been surprisingly rewarding. The majority of the films I saw I hadn't heard of before, and a lot of them were very good. "Crystal Fairy" lifted my hopes on Michael Cera's career, "Concussion" informed me of a startling talent in Stacie Passon and the child in me was resurrected by "Ernest & Celestine."
But, the best (and worst, to be fair) films I saw were ones that I'd anticipated. My favorite two films of the festival were "Nobody's Daughter Haewon" and "The Act of Killing," with the former having a slight edge on the latter. "Haewon" is a light, subtle, clumsy-seeming movie, but in its examination of fiction and life it bears a mutated resemblance to the appropriately serious "The Act of Killing." "The Spectacular Now" was also good, despite its cliche genre of the high school romantic comedy.
Ryan Gosling vehicle "Only God Forgives" and Jordanian film "When I Saw You" remain the worst experiences – the former for its dumbness masquerading as profundity and the latter for its dumbness masquerading as intelligence. But even then I don't regret seeing them.
In the end I'm leaving with memories of two of the best films I've seen all year and many that I would recommend. It's been a pleasure writing about them and I hope to be back next year.