LA Film Festival Reviews: 'Ernest & Celestine' and 'Life of a King'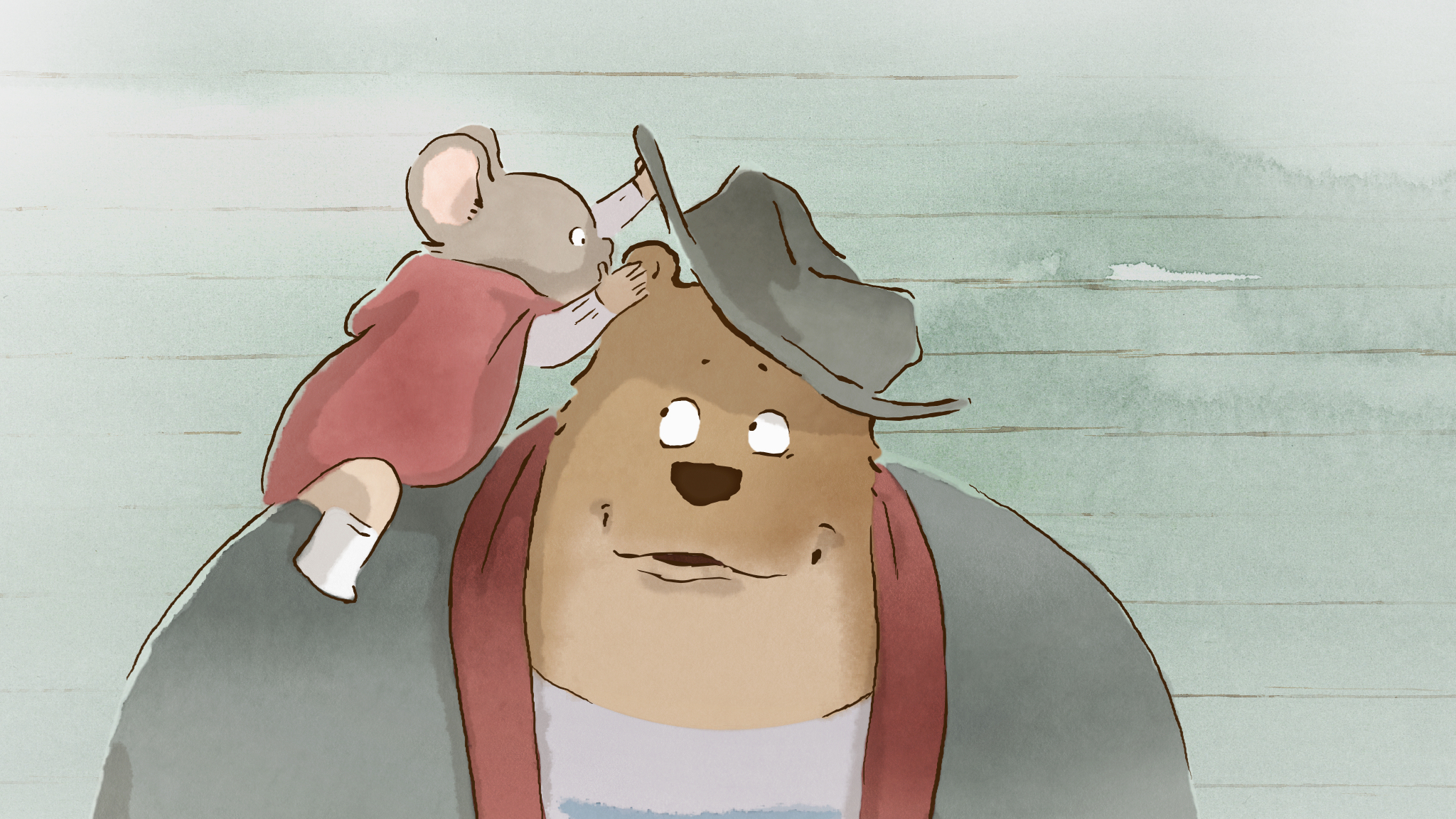 Saturday brought me to "Ernest & Celestine," the most adorable children's movie I've seen in, well, ever, and "Life of a King," a not-at-all cute but equally lesson-oriented film on the true story of Eugene Brown, who started a widely adopted inner-city chess program.
Ernest & Celestine
Director: Stéphane Aubier, Vincent Patar and Benjamin Renner
Studio: GKIDS
Release Date: TBA
When people compliment children's films for being "enjoyable, even for adults," they usually mean that there's a dirty joke or two snuck in or that the themes are really about adults (Pixar, notably "Up"). "Ernest & Celestine," apart from being the most adorable movie I've ever seen, manages to be a children's film for both young and old without doing either: It impresses not with maturity (or immaturity, as it may be) but with charm, sincerity and a heartfelt, offhand sense of beauty. Adapted from a Belgian children's book series and animated in utterly gorgeous 2-D watercolor, "Ernest & Celestine" is a sweet, assured, if slightly problematic film, about beauty as much as it is about love and care.
"Ernest & Celestine" follows the forbidden friendship of a bear and a mouse. In the film's world, the two species live in a segregated society: bears on top, mice in the sewers. The tension is familiar: when the nun-like teacher mouse preaches the scariness of Big Bad Bears (in a stunning first scene, with shadows that might drive smaller kids to tears) we glimpse for a second how prejudice is formed. The film is a little bit about that, but it's more interesting when it's about the titular characters, both outsiders with a bone to pick with their society.
Ernest is the bear – he's basically a hobo, a street musician whose instruments are taken from him by the police, and who failed at following in his family's lawyer footsteps. He meets Celestine when looking for food in the trash. Celestine had gotten stuck in the garbage bin while taking teeth from young bears to fulfill requirements for her dental internship. (She actually wants to be a painter.) They break a few laws and get free, to live a very wonderful fugitive life, full of music and paint.
This middle stretch of the movie is breathtaking, full of genuine heart and packed with Scrooge-melting moments of adorable mutual affection. It's also simply beautiful, especially the miraculous paint-montage that brings the film from winter to spring. It then winds down into the inevitable conflict and climax, staples of the children's movie genre; but even here the film freshens the formula with its visuals, sending the film into its final fervor with flames as frightening as they are fantastic. In the end the ethics are rather radical. You can thieve as long as you really need to. But the takeaway is heartwarming, if idealistic: We're all better off if we care of one another.
Life of a King
Director: Jake Goldberger
Studio: Animus Films and Serena Films
Release Date: TBA
"Life of a King" is awards-bait, but it's pretty solid awards-bait. Based on the true story of Eugene Brown (played by Cuba Gooding Jr.), an inner city ex-con detention monitor who successfully started chess clubs to help disadvantaged youth, "Life of a King" is an inspirational movie much like any other inspirational movie. It's got everything that a screenwriting class could possibly ask for, except maybe subtlety. It's got three-act structure, well-developed characters, conflict and resolution and dabs of humor here and there to lighten things up. But there's not much ambition to it: It's a good story told ably, with few missteps and performances good enough to smooth over the rough edges, though not much more.
One consistent problem with movies based on real events is that you're never sure how much to take for granted – life is rarely as formed and fitted as a screenplay, and if we ever toss off a good one-liner, nine out of 10 times it's not even noticed. With "Life of a King" I'm sure that a lot was embellished, but I'm not always sure where, to its credit. Surely Tahime (played by Malcolm M. Mays), Brown's chess prodigy, didn't just happen to walk in on Brown pouring out his passions to his daughter, surely there's more to the story of him and his children, and surely no one speaks in such exclusively go-go-get-em terms. But the contours of the plot feel real, which is better than most movies of this type can say.
But that doesn't mean the film isn't heavy-handed. It is, and it's a marvel of performance that Gooding Jr. can pull off such on-the-nose lines as "Chess is just like life, man" or "Peanut, you're a good man." The movie is not exactly looking to sneak up on you: Through and throug,h it's about how to overcome, how to play by other people's rules and win at other people's games. It's motivational, but it doesn't quite trust you – the "look for the end game!" lesson is spelled out early (which Gooding Jr. somehow pulls off without too much embarrassment) and hammered in over and over again. It's a solid pep talk, but it still feels like we're being coached.