LA Film Festival Review: 'Concussion' and 'The Spectacular Now'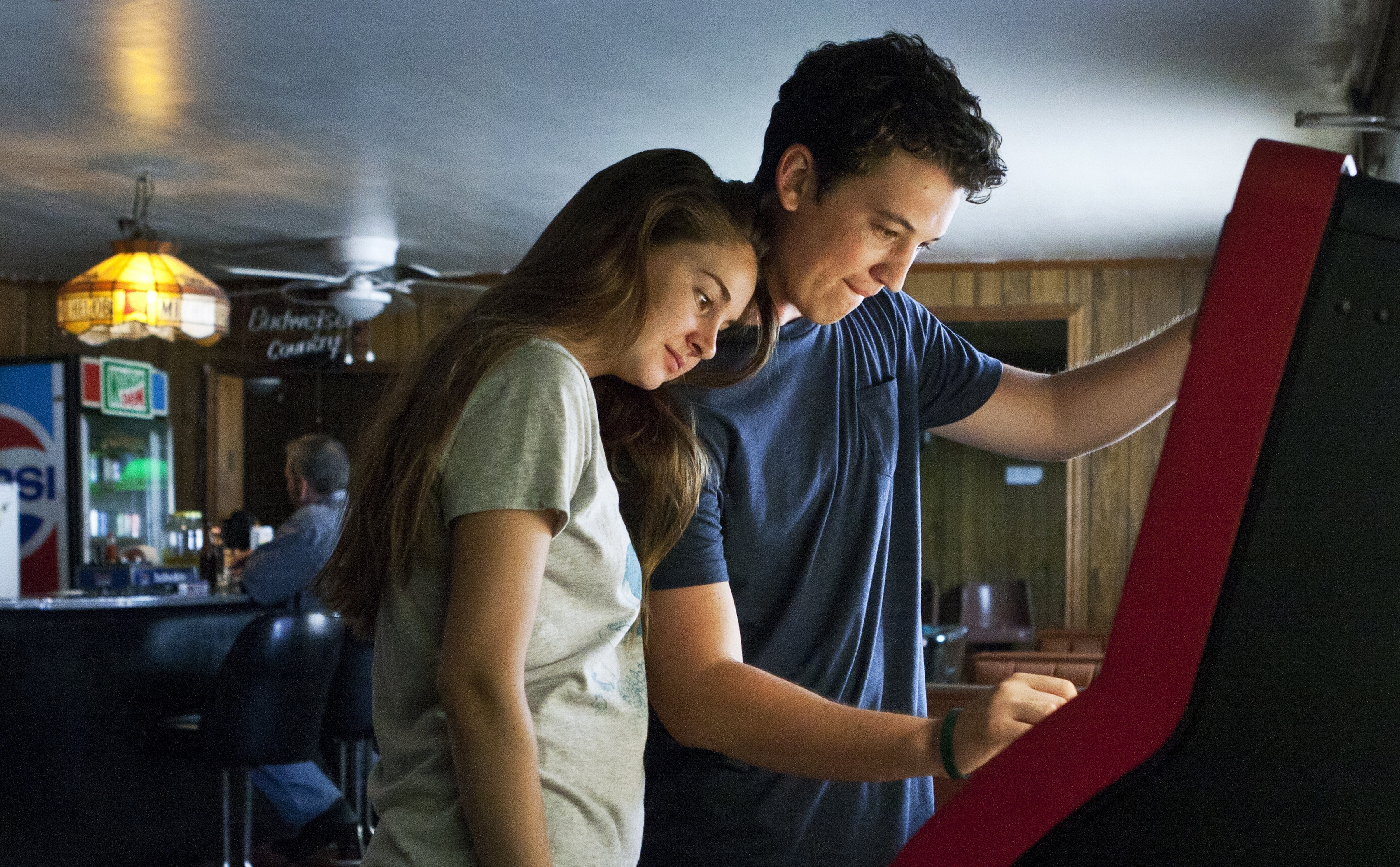 Another day at the L.A. Film Festival brings me to remarkable debut film "Concussion," a subtle, almost European in temperament film about lesbians and transgression, and "The Spectacular Now," the much anticipated new film by the writers of "500 Days of Summer." Miraculously, they manage to work the magic of "500 Days" again with "The Spectacular Now," bringing the same sort of cliche-busting honesty to a genre (high school romance) chock full of eye-rolling formula.
Concussion
Director: Stacie Passon
Studio: The Weinstein Company
Release Date: TBA
It's the rare film about lesbians that isn't about lesbianism; it's even rarer that such a film would still need to feature lesbians. "Concussion" is that special breed, somewhere between the politically correct 'they're-just-like-us' narrative and the overtly political oppression tale. It follows Abby (played wonderfully by Robin Weigert) and Kate (Julie Fain Lawrence), a seemingly well-settled couple whose marriage is thrown into danger when Abby, after receiving the titular blow to the head, decides to look to outside sources for the sex Kate won't provide. Her solution soon turns the film into a realist riff on "Belle de Jour," and director Passon, remarkably assured for her debut film, reaps disquieting effects from her own take on Luis Buñuel's bourgeois transgressions.
On the surface "Concussion" might even appear a little banal. We've all seen divorce dramas before, and adultery is hardly shocking material in the 21st century. But the film transcends the limitation of cliche through a combination of honesty and precision. Certainly the performances are pitch-perfect: Weigert plays Abby with a startlingly convincing blend of frustration, warmth, sensibility and, crucially, distance. Abby's host of partners are all at once schematically functional and individually well-rendered. But what pulls the film together is Passon's sense of without and within: She peppers the film with shots of neighborhood houses and shots through windows and doors, only to have most of the film be intimate drama indoors, managing a distance that is at once clinical and intimate.
She's also pitting surface against subtext with that subtle gesture of space: These are all in a sense housewives that obsess over whether a counter is stone-white or just gray or whether they're taking the right pills for their diet; they control their exteriors. And that may be all they have agency over, because their interiors are much messier. So it's not just adultery: It's about transgression and secrecy and how we hide what's indoors – and, more specifically, how women hide what's indoors. That's the crucial difference that makes the focus on a lesbian couple so important: These are all traditionally feminine models of covering up. Even lesbians can't escape gender roles, and it's a rare film indeed that can recognize that so subtly.
The Spectacular Now
Director: James Ponsoldt
Studio: A24 Films
Release Date: Aug. 2, 2013
The first five minutes of this film are spectacularly misleading – they introduce by way of clumsy voice-over our protagonist, self-proclaimed life of the party Sutter Keely (Miles Teller) who professes great regret at losing his girlfriend because they were "so good together." He is kind of annoying, the one really popular kid at high school that no one really believes is going to turn out well – and despite sensing some vulnerability behind him, I couldn't help but root against him. "The Spectacular Now" then does a marvelous thing: Through a combination of cliche-subversion, brutal honesty and a generosity rarely seen in high school flicks, it made me turn around on the guy.
But let's back up a bit and talk about how the film manages to do that. The core of this film is Aimee Finicky (the extremely attractive Shailene Woodley), who discovers Sutter after he drunkenly awakens on her lawn. They get along, and a drunken party encounter or two after, start to date. It's the prototypical opposites meet: he's an underachiever, class clown, widely known; she's a smart kid, from a working-class family, humble and quiet. But she isn't just a plot device, thankfully: Woodley does a remarkable job with a very light-on-words character, at once embodying awkward adolescence and warm, honest generosity, without a touch of artifice. Aimee laughs a little too loud, isn't hyper-articulate, never gives in to whimsy; she's the antimanic pixie, but manages to be a dream girl anyway.
It's through Sutter's love affair with her that we start to come around to the guy – in a sense, we like him because he has good taste in people and he treats them kindly. Despite his irritating immaturity, especially in his philosophy of living "in the now," there's a real person under there, vulnerable and genuinely loving. The miracle of the film is that he doesn't really change: He just comes to terms with himself through someone very different but fortuitously generous.
This may seem like cliche – guy meets girl, girl changes guy forever. And at times the film is incredibly cliche, especially in its last moments, where Sutter arrives at epiphany after an excruciating montage of everyone that mattered to him, and then proceeds to clumsily spell out the moral of the story ("there's another 'now' tomorrow") through voice-over. But for every formulaic interaction there's a tracking shot of Sutter and Aimee walking away from a party and falling in love; for every screenwriter's crutch there's the final expression on Aimee's face, inscrutably kind, full of the future, uncertain but lovely. For once we have a life-changer with a life of her own, and a hero that doesn't have to deserve her.