Senior Standouts: Vanessa Zamarripa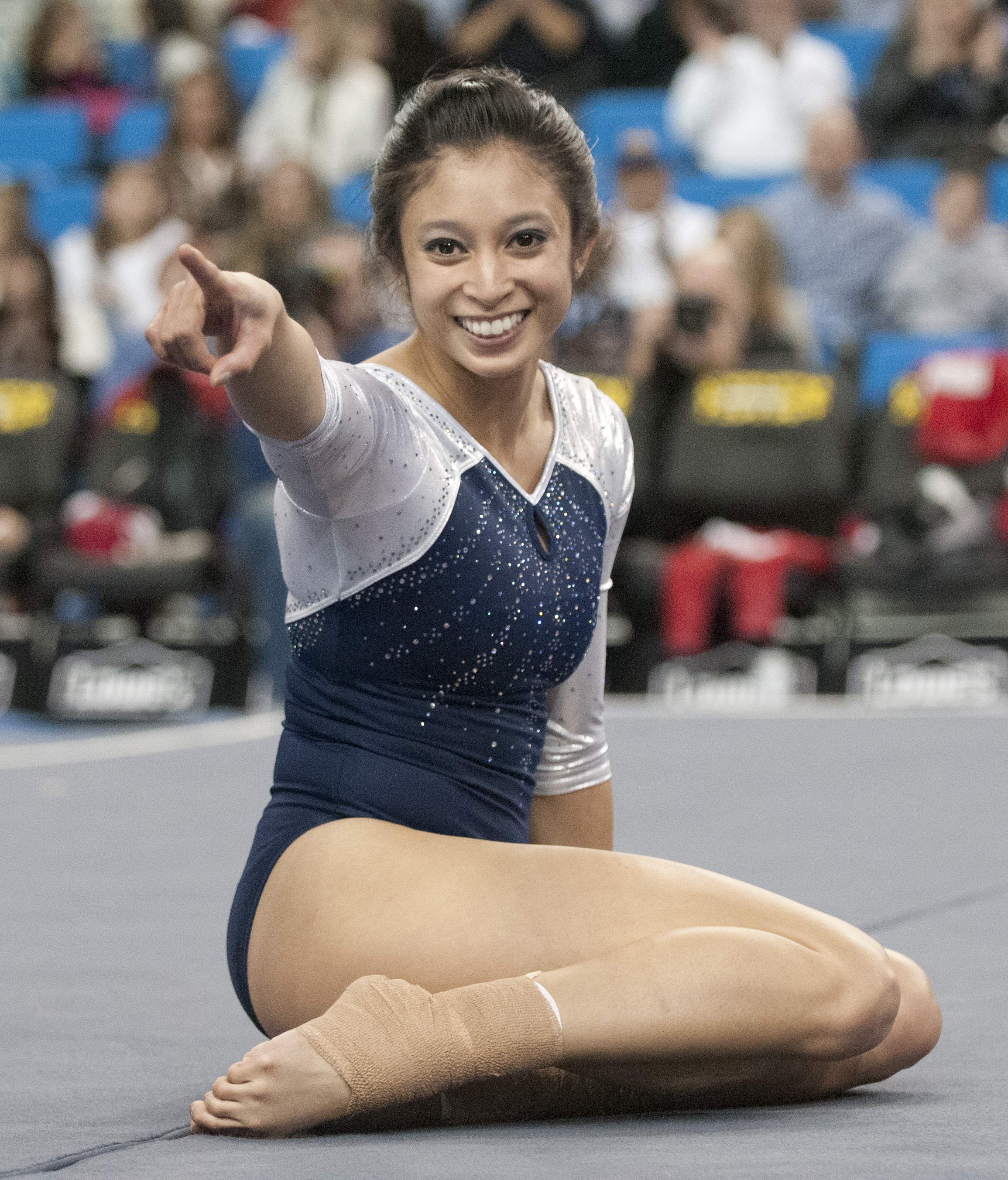 "She has been a rock for the program. Vanessa works hard to reach competitive greatness. I am so proud of her." – Coach Valorie Kondos Field
Senior Vanessa Zamarripa has been a pivotal member of UCLA gymnastics since her first year of competition. As a freshman, she placed third in the all-around at the NCAA Championships and earned All-American honors in the all-around, vault, balance beam, floor and uneven bars.
In her sophomore year Zamarripa earned a spot on the US National Team, won the NCAA vault championship and earned All-American honors in the all-around, vault, floor and bars.
After recovering from an injury to her Achilles tendon in 2011, Zamarripa returned for her third year of competition in 2012 for another standout season, earning All-American honors on bars, floor, and vault and the Pac-12 conference title on vault.
This year, Zamarripa finished her UCLA gymnastics career with additional honors. She won the 2013 American Athletic, Inc. Award as the top senior gymnast in the nation and was also the West Region and Pac-12 Gymnast of the Year.
Zamarripa earned All-American honors on vault, floor and all-around, bringing her All-America honors to a school record, 19.
Zamarripa's impressive performances earned her two Pac-12 records: nine Gymnast of the Week awards and eight Special Performance of the Week awards. Zamarripa was also named to the Pac-12's All-Academic team.