Beloved and well-traveled teacher wins opportunity to give interpretation of his 'final' lecture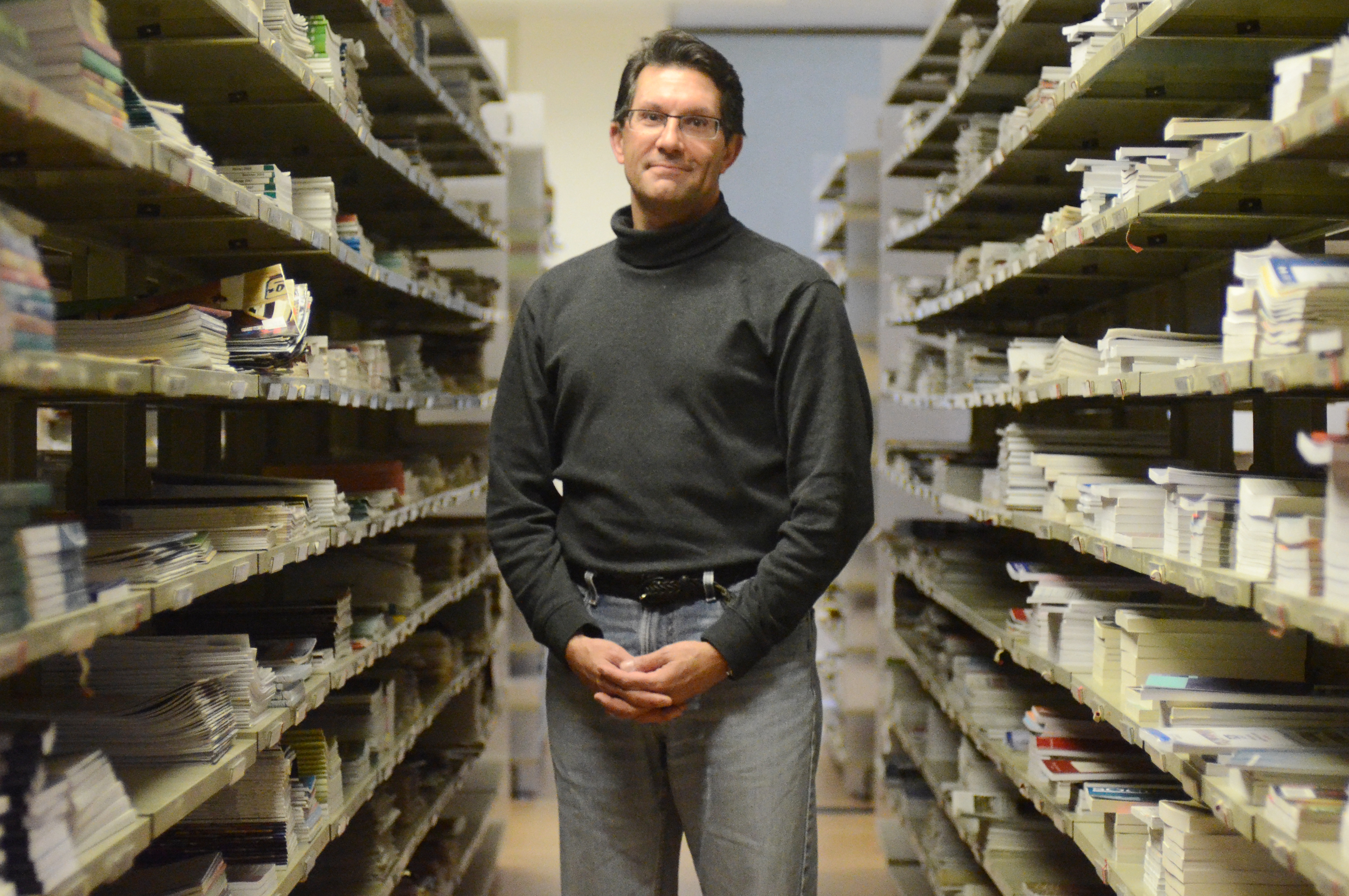 Russell Burgos, a lecturer in the Global Studies Interdepartmental Program, will deliver the fourth annual student-nominated My Last Lecture tonight.
My Last Lecture
Today, 7 p.m.
Schoenberg Hall
He worked as a forklift driver, a bartender and served in the army.
Then, he found a career in teaching.
Russell Burgos' passion for teaching was clear to his students for the last six years at UCLA, but he will not be returning as a full-time lecturer this fall.
Burgos, a lecturer in the Global Studies Interdepartmental Program, is this year's winner of the fourth annual student-nominated My Last Lecture Award, which is hosted by the Alumni Scholars Club.
He will give a speech tonight about what he would say if he was giving his last lecture on Earth.
Nearly 1,700 undergraduate students voted for Burgos to deliver this year's lecture, said Matt Long, vice president of the Alumni Scholars Club and third-year classical civilization student.
Burgos has helped shape the 8-year-old Global Studies Interdepartmental Program as the program's sole professor who is based in global studies and not any other department.
He said pieces of his past have influenced how he relates to students.
Burgos served in the U.S. Army for about 20 years, between active duty and reserve, before earning a doctoral degree at UCLA in international relations.
He taught at Claremont McKenna College and worked at the University of California Institute on Global Conflict and Cooperation at UC San Diego, before returning to UCLA in 2007 as a lecturer.
He once audited a screenwriting class at UCLA's film school, and said it changed his entire method of teaching.
"The thing I learned that I've never forgotten since is the Hollywood mantra of 'Show, don't tell,'" Burgos said. "I can tell students facts about foreign investments, but if I show it to them, it sticks."
Burgos said the nomination from the students has validated his teaching style.
"Especially with large lectures, you don't get a lot of feedback from students … as a teacher, it's very difficult to know whether or not anything sticks," he said.
Burgos' students said his style of teaching is effective because his lessons challenge them to think about global issues they didn't think about before.
For example, he once made a video illustrating the evolution of dance using different clips on YouTube to show his students the globalization of culture by comparing Ukrainian dancers with the pop singer Christina Aguilera.
Because of recent restructuring of the global studies program, the university has elected to offer him a teaching position on only an "ad hoc" basis.
Burgos said he will be teaching a global studies class during winter quarter of next year, but he will not be returning to UCLA as a full-time lecturer.
Many students said they are not sure about what the major will look like without Burgos teaching the introductory series in global studies.
"I think it will be a huge loss for the program because, for a lot of students, (Burgos) embodies global studies," said Christine Zirneklis, a fourth-year global studies student who has taken four of Burgos' classes.
Zirneklis said she voted for Burgos to deliver this year's My Last Lecture because he has inspired her to think about the things she takes for granted.
"You walk out of that class everyday feeling like you have the whole world on your shoulders but also thinking about 100 things you've never thought about before," she said.
This is the second year in a row a "non-ladder" faculty member was nominated for the My Last Lecture Award.
"This is cool because these are people that the university would not choose to recognize, but the students obviously feel he was deserving of this award and they want to hear him speak," Long said.
Michael Thies, a political science professor and chair of the Global Studies Interdepartmental program, said that though Burgos is a lecturer whom students love, the fact that he does not contribute significantly to the department's research was a primary reason for the decision to not offer him a new full-time contract.
Burgos was never considered "ladder faculty," which means part of the core, long-term faculty, Thies added.
Burgos said he has never been one to focus on research over teaching, and has not wanted to be primarily a researcher.
"Teaching is a secondary occupation, it's one that I'm quite proud of," Burgos said. "But I recognize that it disadvantages me."
Burgos said the best part of teaching for him is the moment when students begin to connect with the material out of interest instead of for a grade.
"It's for that lightbulb moment that happens every quarter near the end, when the students start teaching themselves and they start to get it," he said. "When they say 'I didn't think I was going to get it, but now I do,' that's worth more than a paycheck."
The lecture will take place today at 7 p.m. in Schoenberg Hall. Students can pick up their free ticket through the Central Ticketing Office until closing at 4 p.m. Tickets are $10 for non-students.