Professor helps develop Predictive Policing by using trends to predict, prevent crimes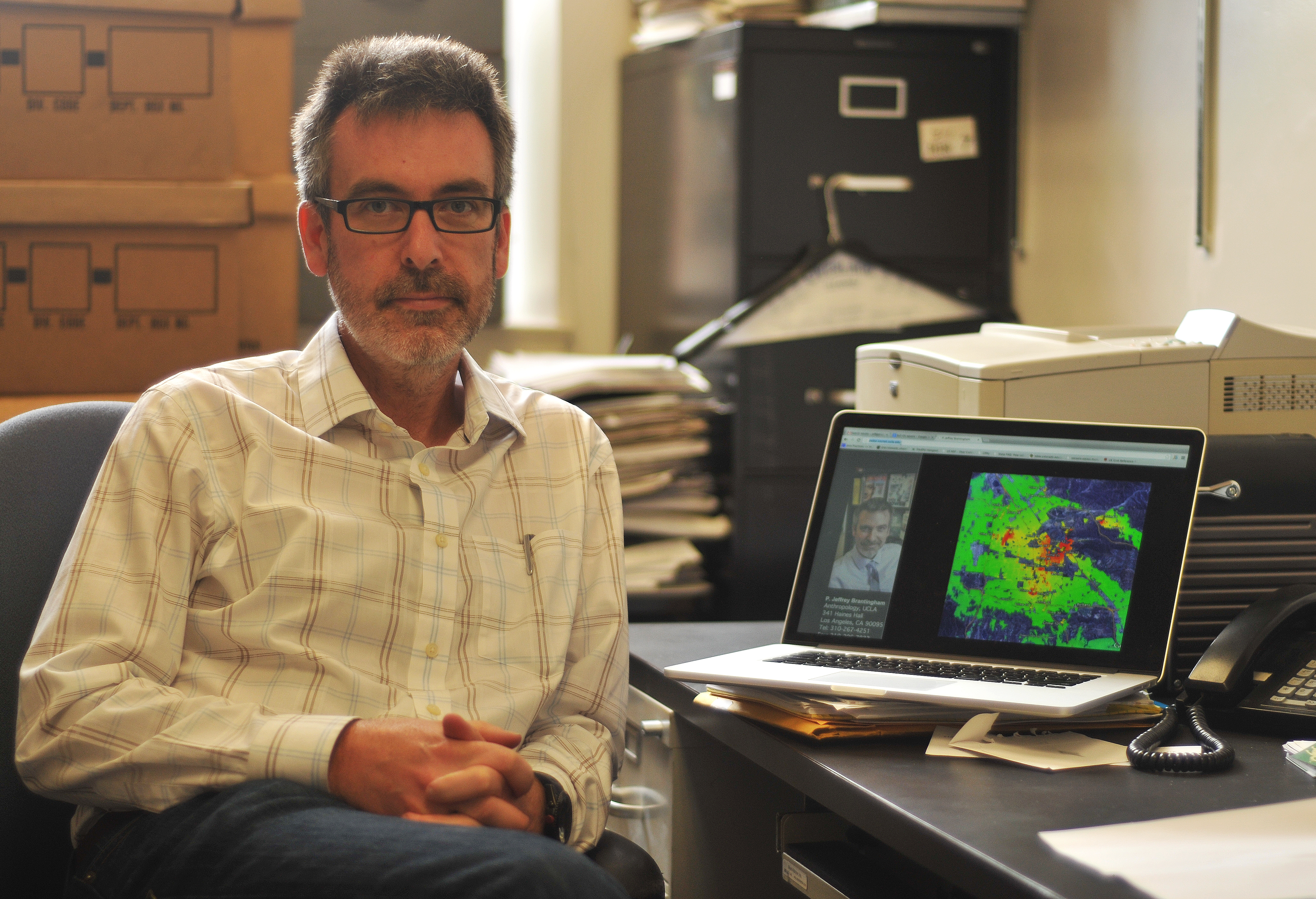 Jeffrey Brantingham, an anthropology professor at UCLA, helped develop crime-mapping software called Predictive Policing by using crime data.
A UCLA anthropology professor studies an unorthodox type of hunter-gatherer – one who forages for unlocked cars and hunts for easily stolen property.
Professor Jeffrey Brantingham, who specializes in criminology, uses knowledge of past crimes to determine criminal hot spots and then predict where crimes are likely to occur.
"Criminals are effectively foragers," Brantingham said. "Choosing what car to steal is like choosing which animal to hunt. The same decision-making processes go into both of these choices."
Brantingham's primary work within the anthropology department at UCLA is in human behavior and evolution, especially foraging and why humans have particular behavioral adaptations.
Expanding on this specialty, he helped to develop a software called Predictive Policing, or PredPol, after years of researching crime trends.
The program, which Brantingham and colleagues launched in 2011, takes crime data supplied by police forces and applies mathematical formulas similar to those used to study chemical reactions or predict earthquake aftershocks to the data, Brantingham said.
PredPol predicts physical areas, marked as 500-square-foot boxes on Google Maps, identifying where crimes such as car thefts and burglaries are likely to happen on a given day, said Sean Malinowski, a captain at the Los Angeles Police Department's Foothill division who works closely with the software.
Law enforcement agencies are increasingly using hard data to make both long- and short-term decisions, Andrea Bertozzi, director of applied mathematics, said.
The Santa Cruz Police Department first implemented PredPol in July 2011. In a trial of the program in Santa Cruz, burglary rates dropped significantly from the previous year because police were able to better predict where to send patrol cars, Malinowski said.
Each patrol car is assigned two of the hot spots every day or night shift in the LAPD program, which they are instructed to patrol more heavily than other areas, Malinowski said.
The officers are also asked to spend 15 to 20 minutes in the box, attempting to deter criminals by using methods based on the predicted crime. For instance, if burglaries from motor vehicles are predicted, officers may walk near parked cars, Malinowski said.
Brantingham's interest in criminology is a few decades in the making. His parents are well-known criminologists at Simon Fraser University in Canada and he said that conversations about crime that he heard growing up impacted his career path.
"I didn't realize it, but I was accumulating knowledge by osmosis, hearing about crime and criminal behavior while spending time with my parents," Brantingham said.
Brantingham's idea for PredPol came after years of research alongside UCLA faculty and graduate students about mathematical simulations of crime.
Bertozzi worked alongside Brantingham as a fellow principal investigator in a different academic research project that served as a precursor to PredPol.
"We did the heavy lifting on the math side, but it was more of a partnership," she said. "(Brantingham) was really the guy who took our math and applied it to actual crime."
While the first research project was purely academic, Brantingham said that he found that a crime forecasting tool could be developed to apply his academic findings to a practical setting.
In November 2011, LAPD compared the software to predictions from human crime analysts. During the analysis, Malinowski said he observed a 12 percent reduction in crime because of PredPol, including a 25 percent reduction in burglaries.
Because of the successful trial run, Brantingham and his associates later officially launched PredPol, which is now implemented in seven divisions of the LAPD as well as other agencies around the world.
Analysts tend to skew their data, placing more emphasis on recent crimes. However, the PredPol software takes into account seven years of data, providing more reliable results, Malinowski said.
"PredPol removes the bias and adds a lot more data," he said. "It does a better job of directing officers where to be and when to be there."
Police officers at the Foothill division were able to curb six to eight crimes per week when using the software, he said.
While it could be feasible to extend the program to UCLA's university police, there are special challenges when it comes to crime mapping on college campuses with large, multistory buildings, Brantingham said.
"The way databases are constructed doesn't favor a campus environment," he said.
As he balances his tenure as a professor and providing expertise at PredPol, Brantingham is expanding his research focus beyond mapping property crimes. Brantingham's newest work in the areas of gang crime, social networking and crime and predicting violent crime further applies his background in anthropology to predict the actions of the urban hunter-gatherer.