UCLA gymnastics ready and eager to host NCAAs at Pauley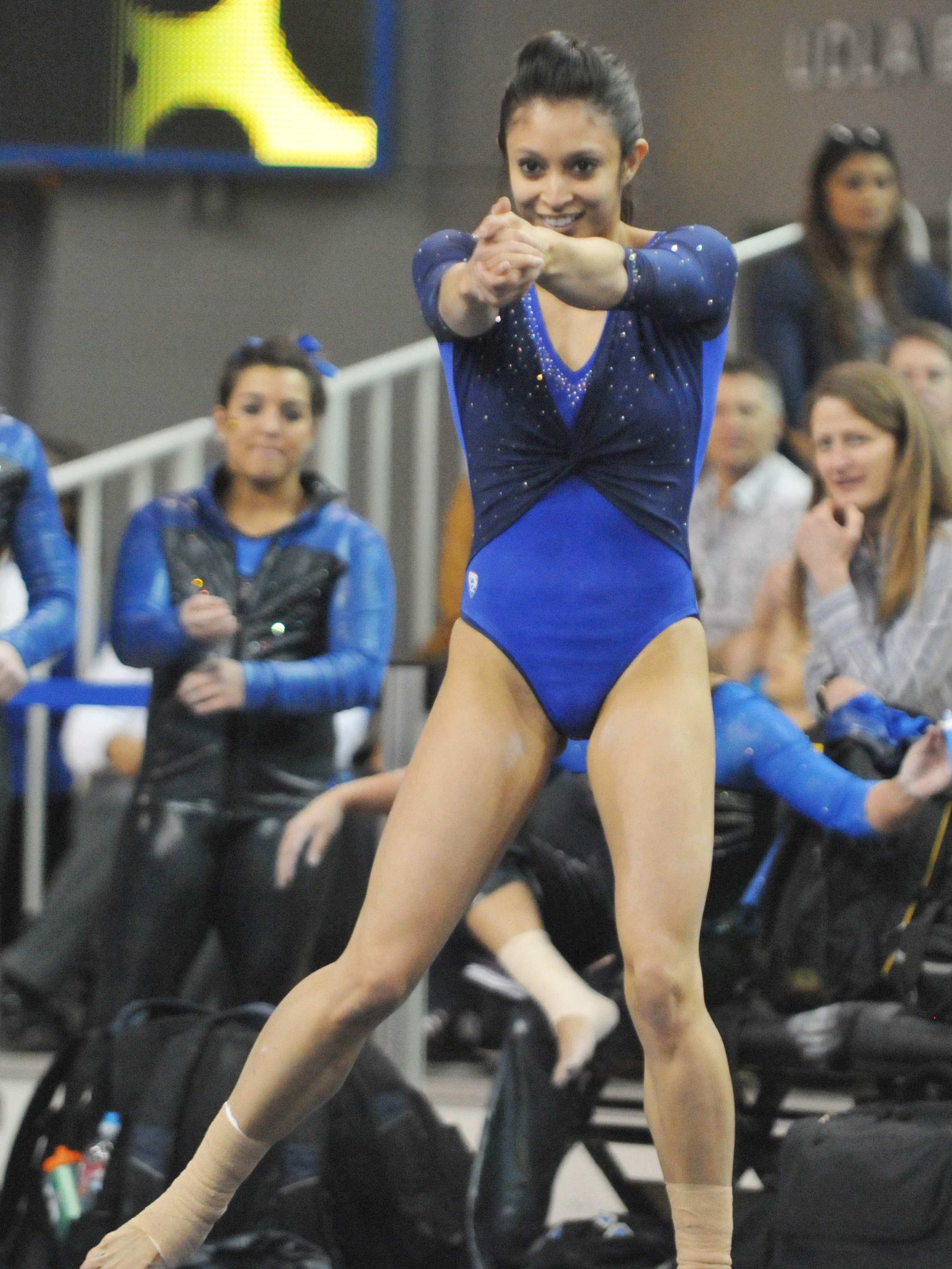 Senior Vanessa Zamarippa, the Pac-12 Gymnast of the Year, will compete in her final meet as a Bruin at the NCAA championships in Pauley Pavilion.
Before every meet, UCLA gymnastics performs a candlelit ritual. They gather in a circle and verbalize a word or phrase that they will commit to during the meet. This has been a tradition that the team has done for years in order to get pumped up before competing.
"We say short and concise words that sum up how we are feeling at the moment. We all say something inspiring to get excited for the meet," said senior Vanessa Zamarripa.
The Bruins will continue that tradition, for the last time this season, before they host the NCAA championships in Pauley Pavilion, the last and biggest competition of the year.
Currently, UCLA is ranked No. 6 nationally, having moved up two spots after an impressive showing at Pac 12s, led by Zamarripa.
Zamarripa, who was named Pac-12 Gymnast of the Year, is currently ranked No. 1 in the nation in all-around (39.660), No. 1 on vault (9.970), No. 4 on bars and No. 7 on floor.
The NCAAs are Zamarripa's last chance to showcase her gymnastics in collegiate competition.
"I'm really excited. I've been looking forward to this all year. It's crazy that it's finally here," Zamarripa said.
Zamarripa and the other graduating seniors are happy to have their final event at Pauley.
"There is something magical about Pauley," said senior Kaelie Baer.
"Our fans follow us on the road, so having the meet in Pauley – I can't even imagine. I am so pumped," Baer said.
This will be the first national championships to take place in the newly renovated Pauley Pavilion.
The last time the Bruins hosted the event, in 2004, their score set an NCAA Super Six record.
"I think that being in Pauley Pavilion really invigorates them. For generations, Bruins have talked about the magic Pauley. They feel it in there," said coach Valorie Kondos Field.
Whether or not the gym is magical, the Bruins are confident that they are ready to perform.
"We've put in the work. Now, it's time for some fun," Zamarripa said.