Gymnastics anticipates upcoming regionals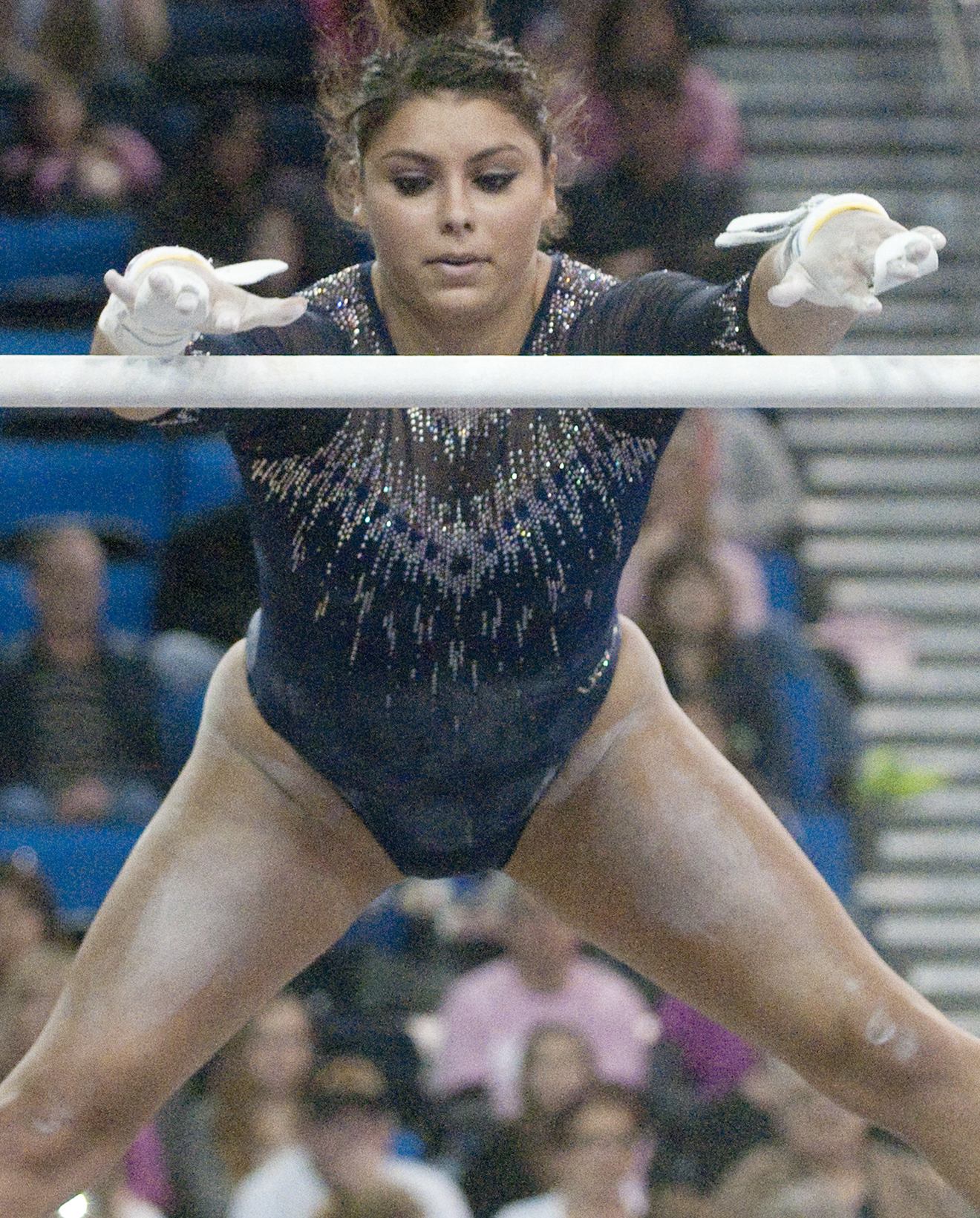 UCLA gymnastics spent spring break training for the most exciting part of their season: national championships. This year, UCLA will be hosting the event in the newly renovated Pauley Pavilion. But before that, UCLA will have to qualify, which means finishing first or second at this weekend's NCAA Regionals.
The Bruins endured grueling four- to five-hour daily practices during the break keeping that goal in mind. No. 1 seed UCLA will be facing No. 7 LSU, No. 18 Arizona State, No. 20 Ohio State, No. 24 Central Michigan and No. 31 North Carolina State at the regionals.
"We worked really hard on spring break. It was a lot of strength and endurance. We want to be the most perfect team to compete at regionals," said third-year team manager Cory Tomlinson.
During spring break, the athletes got the chance to focus solely on their gymnastics without the distraction of classes. In addition to physical training, UCLA did many team-building activities, including a team dinner and a scavenger hunt at the Getty Center. The team members said that the bonds they have made will only improve their performance in competition.
"A big portion of regionals is enthusiasm. Your enthusiasm in the corral really could make that .025 difference in the judge's eyes because our sport is so subjective," Tomlinson said.
Prior to collegiate competition, gymnasts compete individually. Now, they compete as part of a team unit.
"It's not just the talent that matters, it's the heart and desire. If athletes can go into a competition wanting to compete for something greater than just themselves, it usually makes them achieve greatness on a more grand scale than what they thought was even possible," said coach Valorie Kondos Field.
Each gymnast needs to be on point for this weekend, fulfilling her contribution to the team. Small mistakes have cost UCLA in the past, such as at their second-place finish behind Oregon State at the Pac-12 Championships.
Despite past mistakes, the Bruins said they are ready to compete.
"We are looking to do our best. We are not looking to compete against other teams. We are looking to compete against ourselves," said senior Monique De La Torre.