Sixth-seeded Bruins prepare to face Minnesota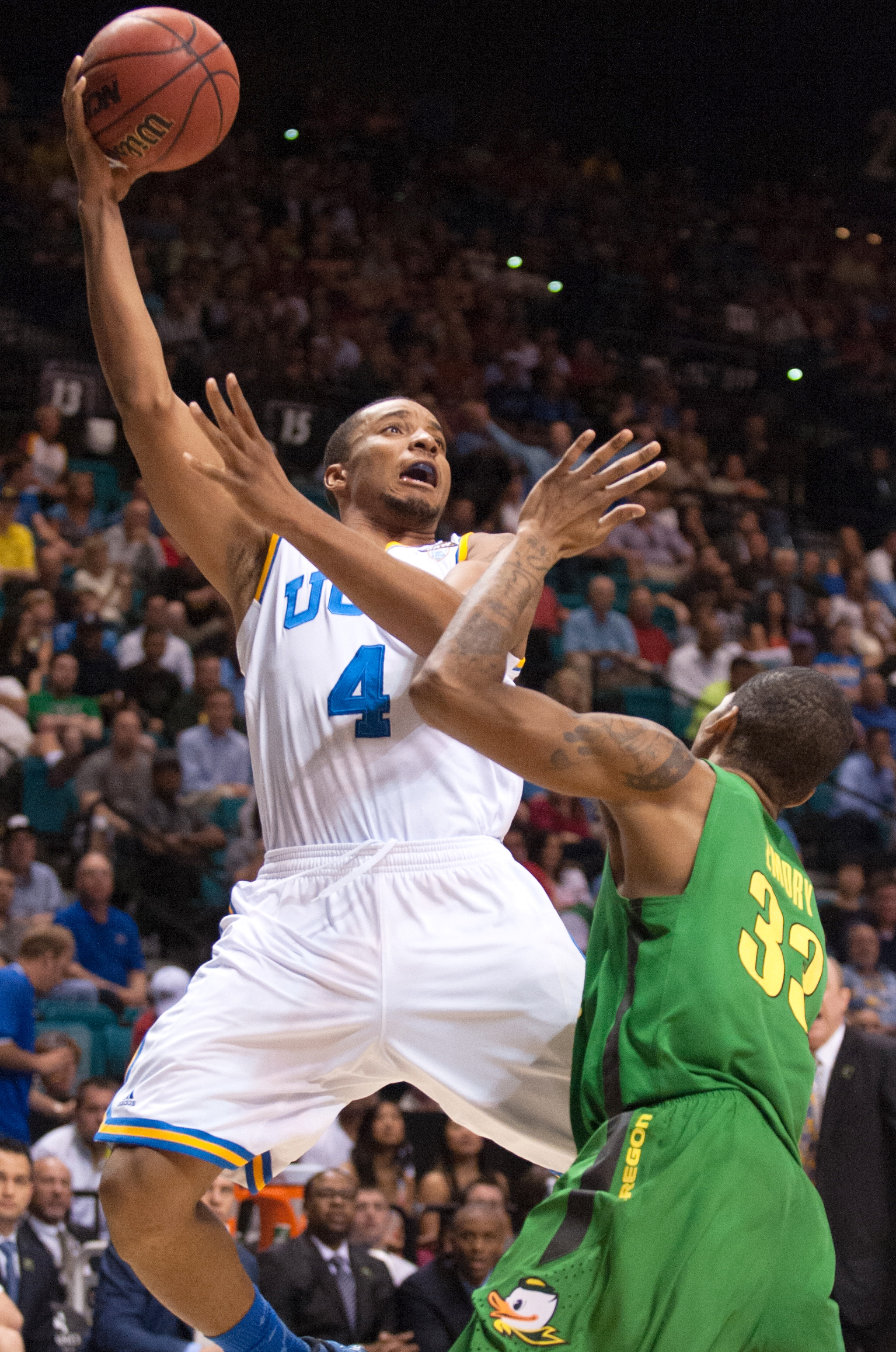 BLAINE OHIGASHI/daily bruin senior staff
Sophomore guard Norman Powell had to take on a bigger role in the Pac-12 tournament final against Oregon. He will likely have to do so throughout the NCAA tournament, since freshman guard Jordan Adams is sidelined with a broken foot.
Men's basketball
VS Minnesota
Friday, 6:57 p.m.
Austin, Texas
truTV

After an arduous season filled with NCAA investigations, transfers, injuries and everything else that comes with college basketball, the UCLA men's basketball team finally has its path set for the NCAA tournament.
On Sunday, the Bruins (25-9, 13-5 Pac-12) were seeded sixth in the South region for the NCAA tournament, giving them a second-round matchup with the No. 11-seeded Golden Gophers (20-12, 8-10 Big 10) in Austin, Texas on Friday.
The seeding for UCLA was anticipated by both the team and national media pundits, but the Bruins were less than thrilled to have to play the opening round a few states over.
"The seeding was good, but putting us in Austin wasn't really fair for us," said freshman guard Shabazz Muhammad. "It's something we worked so hard for and we can't get the satisfaction from it."
Along with having to play in Texas rather than much closer San Jose, where both Cal and Oregon were placed, UCLA will have to face a very talented and physical Minnesota squad coached by Tubby Smith.
Smith's Golden Gophers have had an up-and-down season. They reached as high as No. 8 in the AP poll, but they lost four straight games in conference play and ended the season on a three-game losing streak.
"We're playing a great team and outstanding program in Minnesota," said coach Ben Howland. "Tubby is one of the best coaches in the country so they'll be really prepared."
The Golden Gophers' leading scorers are Andre Hollins and Austin Hollins, but arguably their most important player is graduate student forward Trevor Mbakwe, who averages close to a double-double.
Led by Mbakwe, Minnesota is 17th in the nation in rebounding, which has been an Achilles heel for UCLA all season long.
"That's going to be what determines this game because we do give up a lot of rebounds," said sophomore guard Norman Powell. "We're going to have to crash and get rebounds because we can't get beat on the boards."
If UCLA is able to defeat Minnesota on Friday, it will likely face the No. 3 seed Florida, who has been UCLA's kryptonite in the NCAA tournament over the past decade.
The Florida Gators knocked the UCLA Bruins out of the tournament in 2006, 2007 and 2011. Even Howland noticed the possible matchup when the field was announced.
"Coach Howland mentioned that but he wasn't lingering on it too much because we're focused on Minnesota," Powell said. "Still though, that was probably the furthest I've ever seen him look ahead."
While debates about the opening draw, seeding and location will likely never end, UCLA is working to stay focused on the moment at hand more than anything.
"This is what March Madness is all about," said redshirt senior guard Larry Drew II, the only player on UCLA's roster with tournament experience.
"All of the scrambling, everyone waiting to see where they're going to be placed is fun, but we don't dwell on it. I think as long as guys stick together and stay optimistic and excited about being in the tournament then everything will take care of itself."