Gymnastics hopes work in practice translates into meet routines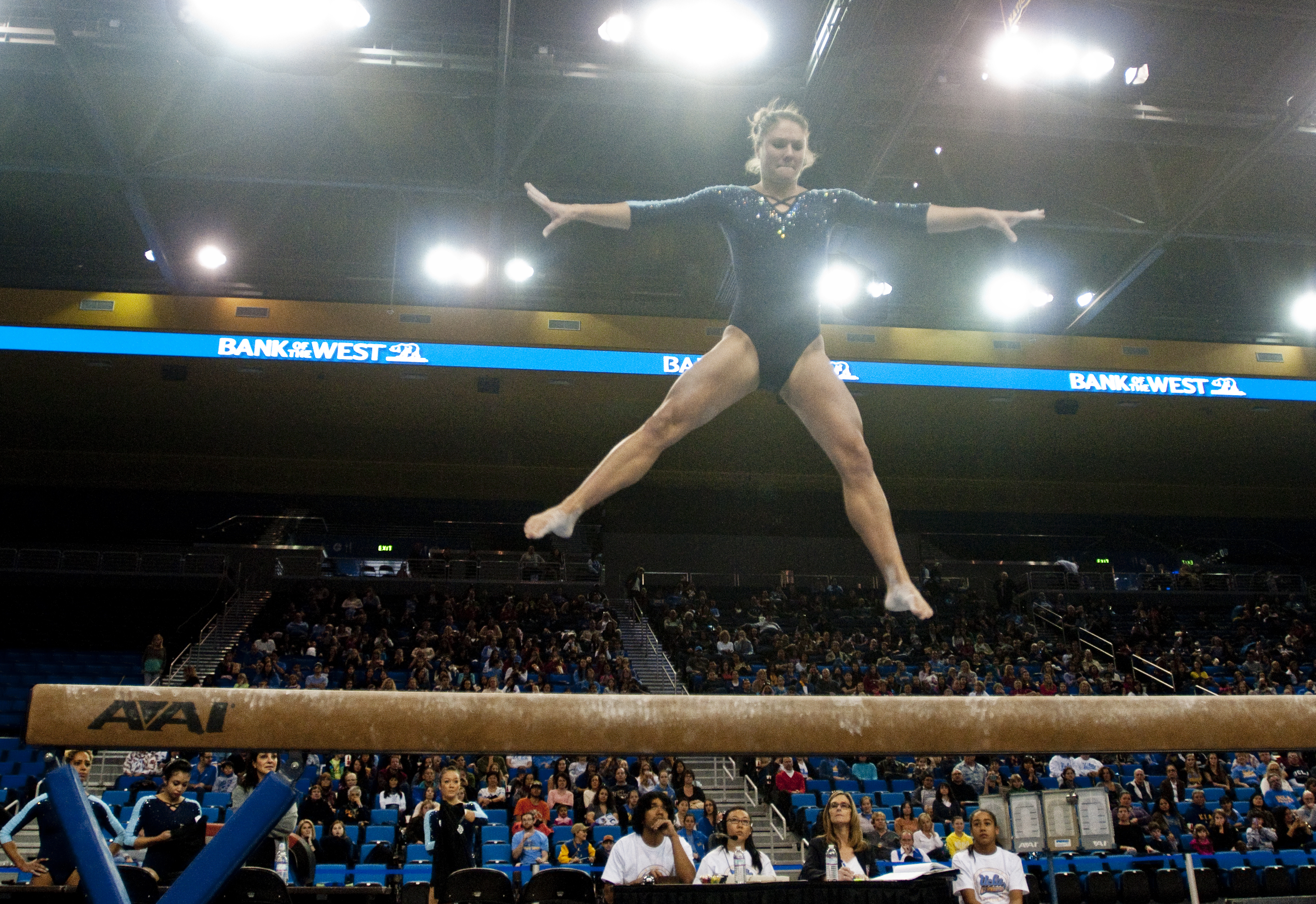 Senior Kaelie Baer and the Bruin gymnastics team are hoping to translate their hours of practice into success in competition.
UCLA gymnastics spends three to four hours every day practicing skills that will only be showcased for a few minutes.
The main goal as they head into their final meet of the regular season against Arkansas is to make sure that the hard work they put in during practice is translated into their routines on competition day.
"We need to transfer what we do in practice to what we do in meets. We haven't done that fully yet," said senior Kaelie Baer.
The Bruins are emerging from a rough month of competition. They lost three away meets in a row during a physically and mentally exhausting road trip.
Last week, No. 6 UCLA took second in a quad meet.
The team defeated Iowa State and California, but fell to Michigan.
The Bruins said that they effectively translated their work on vault and bars into that meet but need to do the same for beam and floor when they compete against the Arkansas Razorbacks this weekend.
"At this point in the season, you have to be able to trust your gymnastics. We did that on vault and bars. On floor, we got distracted. They forgot the details that they worked really hard on in practice," said senior Monique De La Torre.
The Bruins said that it is important for them to be completely zoned in and compete to their full potential this weekend. It is their last chance to perform for the judges before Pac-12 Championships and the national championship.
"We need to get a good score and move up in the rankings. We can move up to third if we beat our score and do well at Pac-12s," De La Torre said.
The Bruins realize that a lot is riding on the next two meets and said that they are excited and ready for the challenge.
"It's not going to be easy. We need to change the way we train in the gym and make sure we bring it to competition," said senior Vanessa Zamarripa.