UCLA gymnasts commit to finishing season strong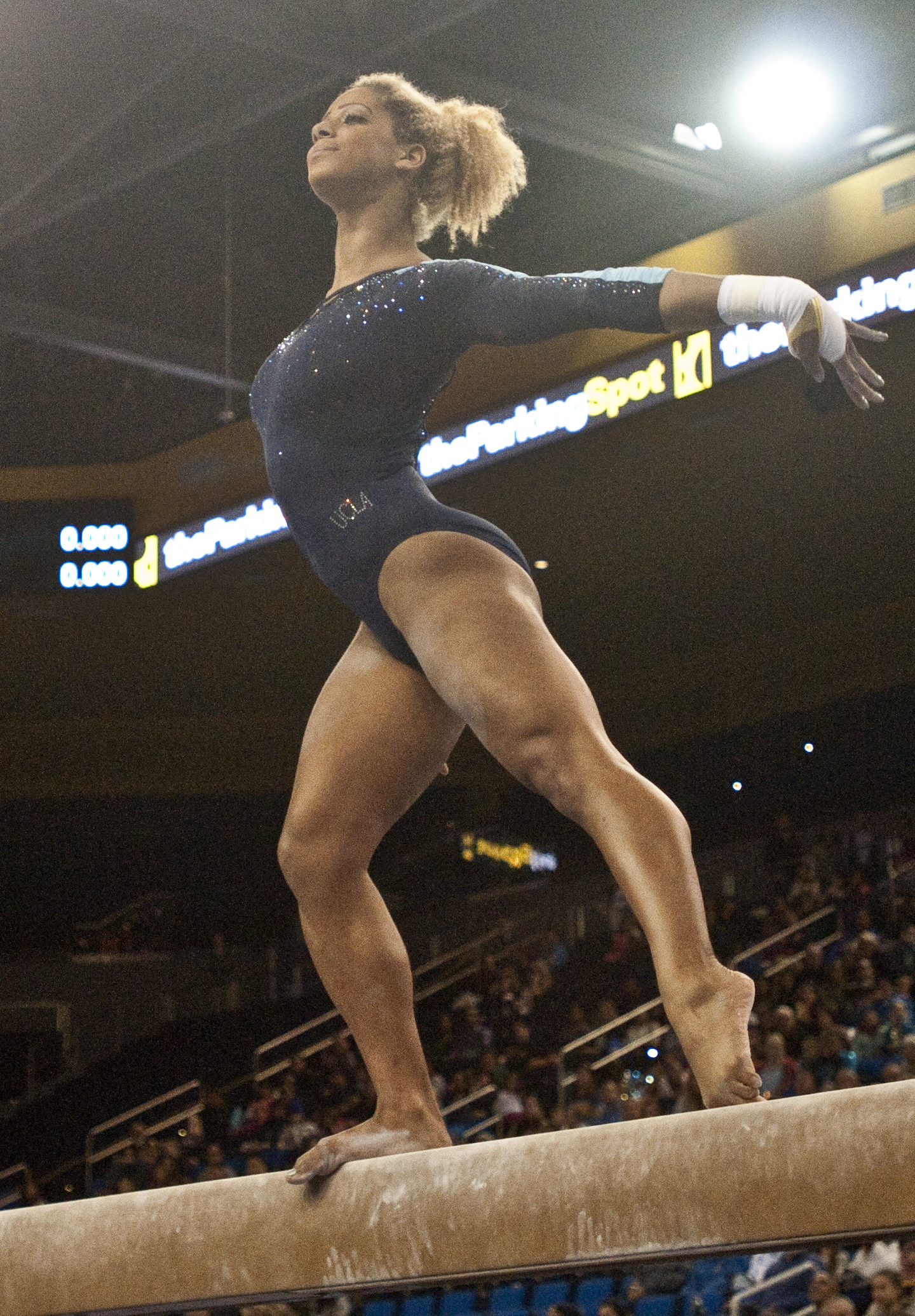 Freshman Danusia Francis and her teammates are working on improving their contributions to the team by making personal commitments.
UCLA gymnastics just returned to Westwood after a grueling three-loss road trip, but it didn't result in deflated morale for the Bruins.
On the contrary, they said that the losses deepened their team bond.
This new unity, the coaches said, is something the athletes initiated on their own. Without prompting from the coaching staff, they have started to regroup from their recent struggles and have decided to finish their season off strong.
The way the Bruins aim to do this is by making "commitments" to each other and improving their contributions to the team.
"We are all so connected and such good friends. We decided to commit to each other specific things we can do to perform at our best, whether that is getting more sleep, eating more healthy or getting in better shape," said freshman Danusia Francis.
Francis' personal commitment to the team involves breaking her bad habits, even the ones not directly related to gymnastics.
"I committed to getting more sleep and procrastinating less when I study," Francis said.
With Pac-12 Championships approaching at the end of the month, these small commitments could make all the difference.
The focus on improvement is even more crucial for those who have been struggling with injuries but hope to recover in time for championships.
Junior Sydney Sawa suffered from a shoulder injury for the majority of the season and is rebounding from a sprained ankle that she suffered at a meet last month.
As she rebuilds her strength, Sawa has committed to perform with more confidence.
"My personal commitment is stepping up my mental game," Sawa said. "In the past, I've had a lot of injuries. Each time I got injured, my confidence was shot down a little bit. I hope that stepping up my mental game and doing more mental steps will help build my confidence and allow me to help my team."
And the gymnasts don't just have individual commitments, but they have a team one as well: to be the strongest team possible.
"The team's commitment to the rest of the season is something they came to us coaches with," said assistant coach Randy Lane. "They committed to do everything in their power to make this season the best yet."