New addition to women's basketball enhances mental toughness of team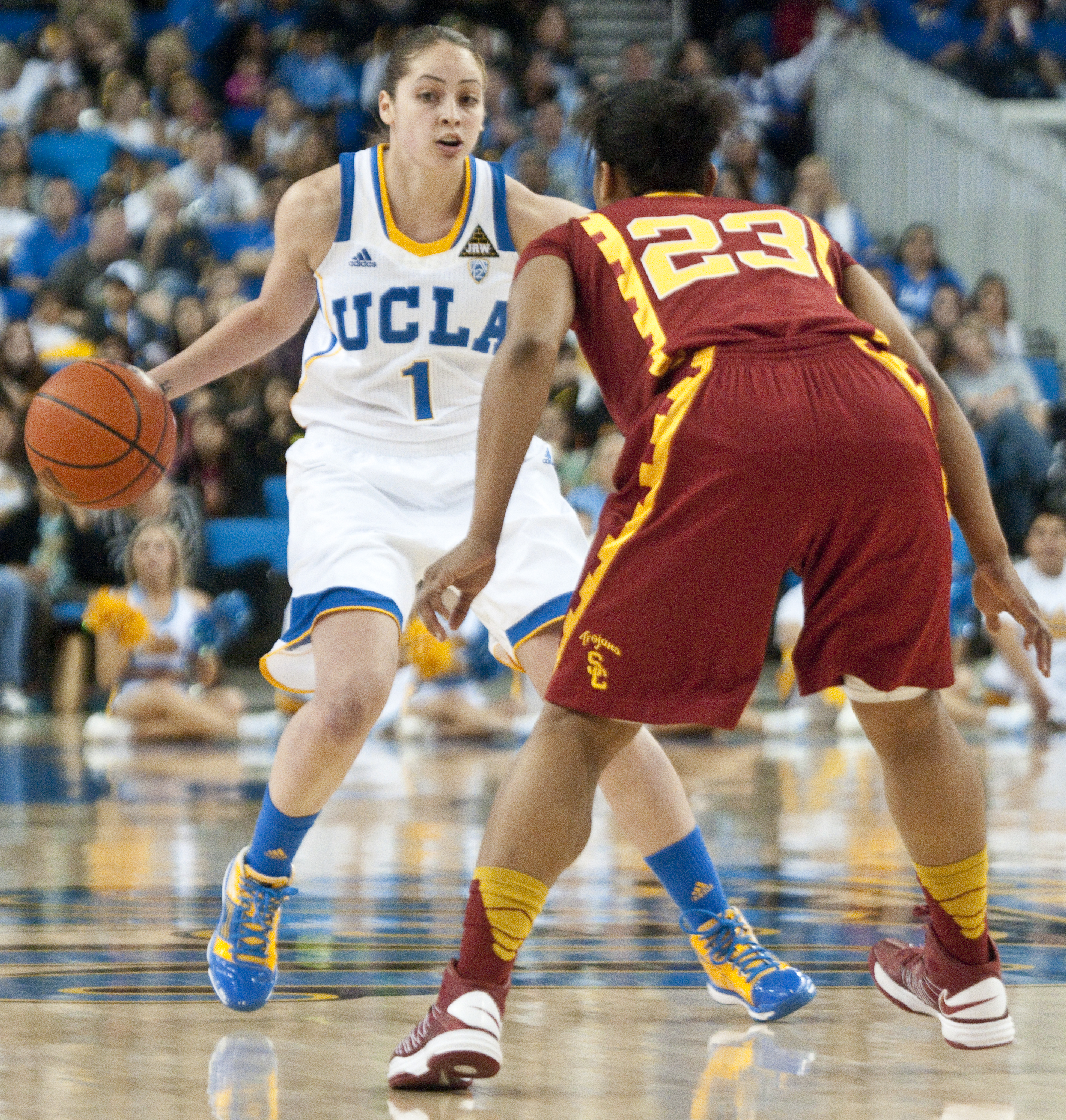 Thea Lemberger has benefited from mental training, provided by Joshua Medcalf.
By
Daily Bruin Staff
Feb. 27, 2013 1:57 a.m.
Late on a Friday night in Seattle a few weeks ago, Thea Lemberger typed away on her phone, journaling her postgame thoughts.
Her team had just secured a crucial 65-61 win over Washington, thanks in large part because the UCLA junior guard nailed four free throws late to ice the game.
Lemberger thought her team fought hard, but she felt like she could have been more aggressive. Still, she took solace in her team's ability to persevere through a hostile road environment, and the fact that she went 100 percent from the free-throw line.
Journaling has been a way for a few of the UCLA women's basketball players to work on reflection, one of the many new techniques the team's director of mental training, Joshua Medcalf, has implemented to strengthen the team mentally.
"Every coach says the mental is more important than the physical, and I think because we don't always know the right path to always work on the mental, it slips into cracks," said coach Cori Close, who hired Medcalf before the season.
Medcalf delivers workshops all over the country as part of his own business that focuses on mental training, but he has joined Close's staff now as well. He boasts over 40,000 Twitter followers, and his YouTube speaking reel has amassed over 29,000 views.
He has held two workshops for the team and uses personal guided imagery – a technique of visualizing the achievement to accomplish it – with many players.
Now, Medcalf meets individually with a few players every week and gives advice to the other players regularly.
Freshman guard Kari Korver has used some of his words of wisdom to develop a new perspective on practice.
"(For example,) if we're doing sprints in practice, instead of thinking in my head, 'This sucks, I want to get through this,' he helps me think, 'I'm getting better. This is an opportunity for me to grow,'" said Korver.
Through Medcalf, Lemberger has become better at controlling her emotions during the game, instead of lingering on past mistakes.
"I think just playing present. Just the stuff that he talks about like being steady … just having my emotions in check during the game. I get really passionate, emotional sometimes, so I think I've done a lot better job this season of keeping my emotions in check," said Lemberger.
Medcalf, though, hasn't helped anybody more than he has his boss, Close.
"Joshua's job is to coach me," Close said. "To hold me accountable and to make sure what I'm doing is actually fostering the mental growth that I want."
He examines her coaching methods, sometimes suggesting new ones, and together the two develop a working strategy. It's a change Close has welcomed.
"He might email me one night and say, 'I have a challenge for you. I want you to find something positive about every person … in the next 30 days of practice,'" Close said.
"Or he might say, 'Hey, have you thought about this: When you call out somebody in front of the group, is it getting the desired effect that you want? Is it forcing a change in behavior?' And as I look back, no. Then let's try another way."
As the team creeps closer to the Pac-12 tournament and NCAA tournament in the next few weeks, mental preparation is likely to be just as important as physical preparation and scouting.
To Close, that's where her team has the advantage.
"It's just we finally developed a vision and a strategy of how we're going to gain an edge in the area of mental training," Close said.
"He's equipping them to become more mentally tough, more mentally efficient, and he's teaching them the tools of how to do so."