Bruins advance to regional stage of Hult Prize, a social entrepreneurship competition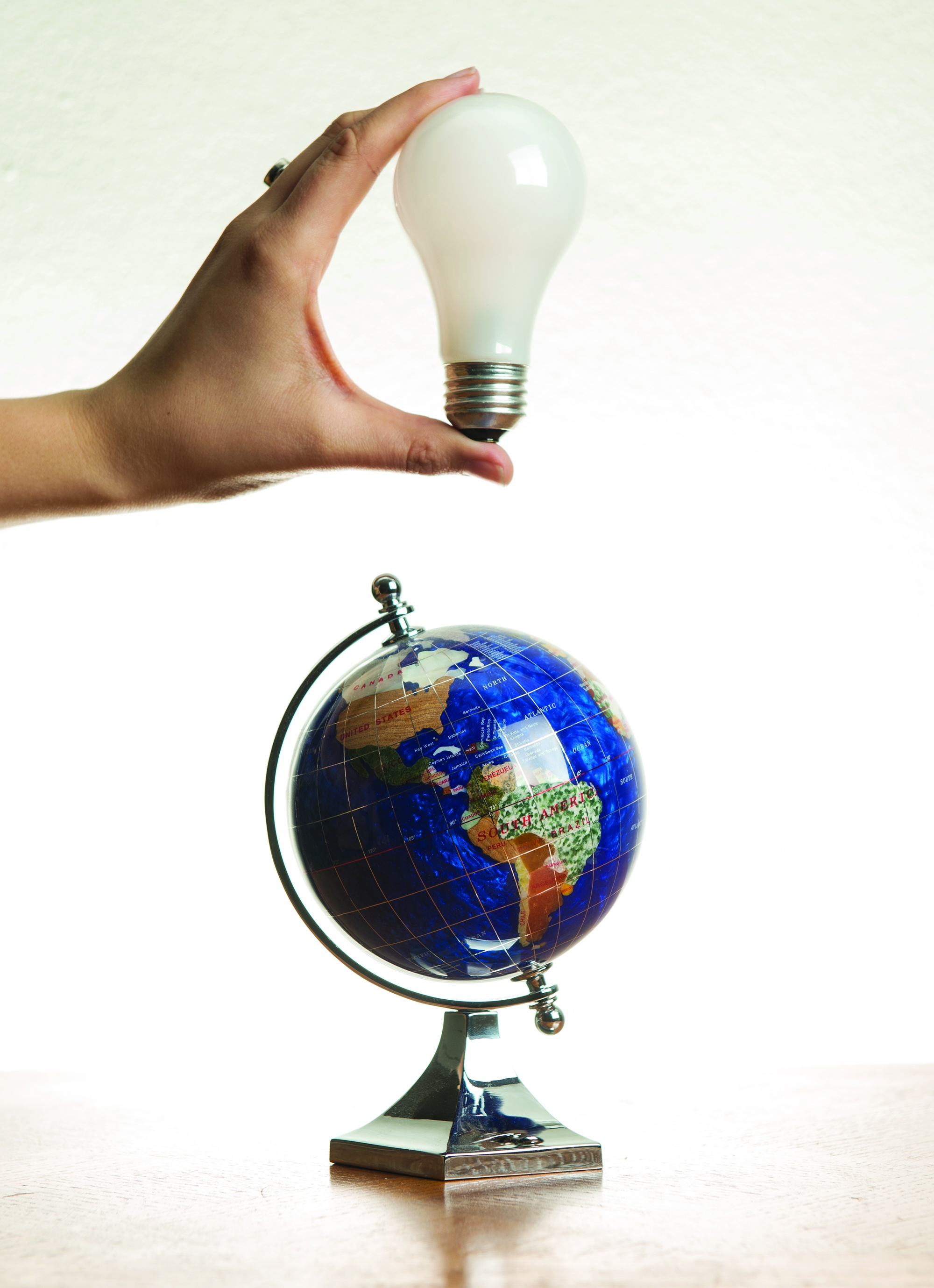 For five UCLA students, the outcome of three months of hard work will soon be determined by a 12-minute presentation.
The UCLA undergraduates will travel to San Franscisco on Friday to take part in the regional level for this year's Hult Prize, an annual competition in partnership with the Clinton Global Initiative that awards $1 million to one team of college students – undergraduate or graduate – for a social entrepreneurship proposal, said Ahmad Ashkar, chief executive officer and founder of the Hult Prize.
This weekend, 250 teams of five students each will compete in five different regional competitions worldwide and present proposals addressing this year's theme: the global food crisis.
Only one team from each region will advance to the final competition and vie for a $1 million-prize to make their project a reality, Ashkar said.
Last year, two teams from the UCLA Anderson School of Management advanced to regionals, according to the prize's website. But this year, UCLA's team is made up of all first-year undergraduates, which is uncommon in the graduate student-dominated competition, Ashkar said.
"75 percent of students, if not more, are graduate students," Ashkar said. "Very rarely are all undergraduates in the competition on one team."
The global food crisis theme hits close to home for the UCLA team members, said Varadh Jain, a first-year mathematics/economics student and one of the team members. The five students, all international students from India, said they have visited urban slums in their home country. Their proposal aims to address the problem of food security in urban slums in India, Jain said.
"Since we come from a developing country, the truth is that we know what the ground reality is," Jain said.
More than 400 million people in India, out of a total population of about 1.2 billion, live on less than 2,100 calories a day, according to a 2012 report from the United States Department of Agriculture.
Much of the food the people have access to is also lacking in nutrition, said Sagar Patel, a first-year computer science student and member of the team.
"It's a vicious cycle. Because of the lack of food, they're weaker, they're not able to work, and they're … not able to expand out of the slum and that lifestyle," Jain said.
Jain and his team are proposing to use excess grain in government storage facilities to make nutritious food available and affordable to people working and living in the slums, said Aditya Aggarwal, a first-year material science engineering student and member of the team. During the three months they have been working on their proposal, the students have used Skype to get advice from their families and talk to people living in urban slums, said Sajal Khanter, a first-year undeclared engineering student.
Khanter said talking to the people they aim to help has provided valuable insight.
"When you really speak to them, you find out they don't want to feel like charity, but they really need help in a way that does not hurt their personal pride," Khanter said. "One of the ways we can do this is by reducing the cost of food."
While Ashkar said the team is younger in age than most of the participants in the competition, they still have experience. Jain and Khanter, who went to the same high school in Bangalore in South India, created their own startup called "Expression Through Creativity," which packaged wheat chips as an inexpensive and healthy alternative to potato chips for members of poverty stricken areas, Jain said.
The students' experiences with social entrepreneurship from a young age made them stand out from other participants, Ashkar said.
"When I was 17, I was going to football practice and worrying about who I was going to prom with," Ashkar said. "They've actually already developed a social enterprise. They've seen hunger firsthand."
Anushka Bhatia, a first-year business economics student, and the fifth member of the team, said she has learned important business skills from putting together the proposal. This business understanding will help Bhatia whether they win or not, she said.
The five regional winners of this weekend's competition will enter the next phase, in which they will work with investors and social entrepreneurs to further develop their ideas, Ashkar said.
Either way, Jain said he and the other four members of the UCLA team are committed to their idea.
"If we don't make it, we'll probably just go back to India and try the idea," he said. "We believe in it."