Coach directs UCLA to top billing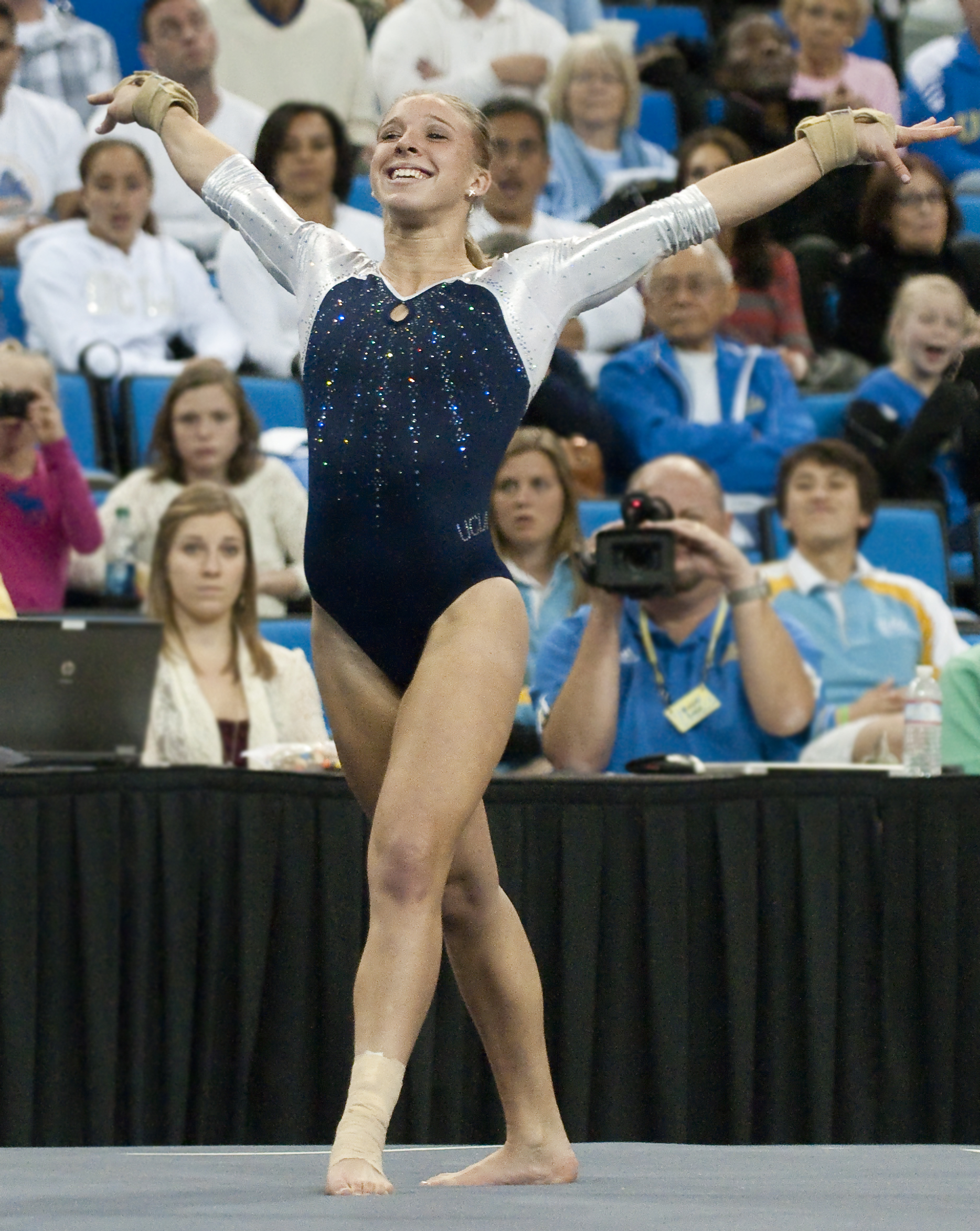 Senior Alyssa Pritchett is one of the UCLA gymnasts who has worked to make floor one of the Bruins' strengths.
UCLA gymnastics has always been a powerhouse on floor.
Their strength might come from coach Valorie Kondos Field's unique choreography, which is influenced by her background as a professional dancer.
"We are entertaining to watch, and based on the fact that our sport is subjective, when the crowd gets into it, it's likely to influence the judges," Kondos Field said.
Following a bye week, UCLA defeated Arizona State 196.375-195.600 in the Bruins' first road meet of their season. Their overall ranking dropped from No. 1 to No. 4 during the bye, but the Bruins maintained their No. 1 position on floor.
Historically, UCLA has seen impressive floor competition. Kondos Field specifically tailors each routine to fit  the gymnast's personality.
"Our choreography stands out from the crowd because it's so unique and it comes from a different angle. Val's background isn't gymnastics, its dance, and that gives us an edge if the girls can work hard enough to execute it," associate head coach Chris Waller said.
Kondos Field gives her gymnasts a character to portray for their floor routines.
She believes that the inspiration for floor comes from the music and the athlete's ability to put on a performance. The best way to do that is by giving them a character to act out.
For senior Alyssa Pritchett, that role is Angelina Jolie's character from the movie "Salt."
"My story for my floor routine is I am a spy, so I try to be sneaky. It's fun playing a role," Pritchett said.
Sophomore Dana McDonald's character is the titular protagonist from "The Girl with the Dragon Tattoo."
"The whole time I am supposed to be street fighting," McDonald said.
Both Pritchett and McDonald have been playing their roles effectively for the Bruins.
"Pritchett has come a really long way and Dana is a great performer," Kondos Field said.
Pritchett scored a 9.875 and McDonald led-off with a solid 9.85 in their victory against the Sun Devils that kept the Bruins undefeated, now 3-0
on the season.
"We've been fortunate to have walk-ons that are doing amazing work (on floor)," Waller said of Pritchett and McDonald's performances.
In addition to the artistic element required to have an effective floor routine, the Bruins are driven by their competitive desire to win.
"One of the reasons why we are so consistent on floor is because our team is very competitive and we love to perform. The competition fuels us all," Pritchett said.
Email Epps at [email protected]