UCLA looks to continue undefeated Pac-12 play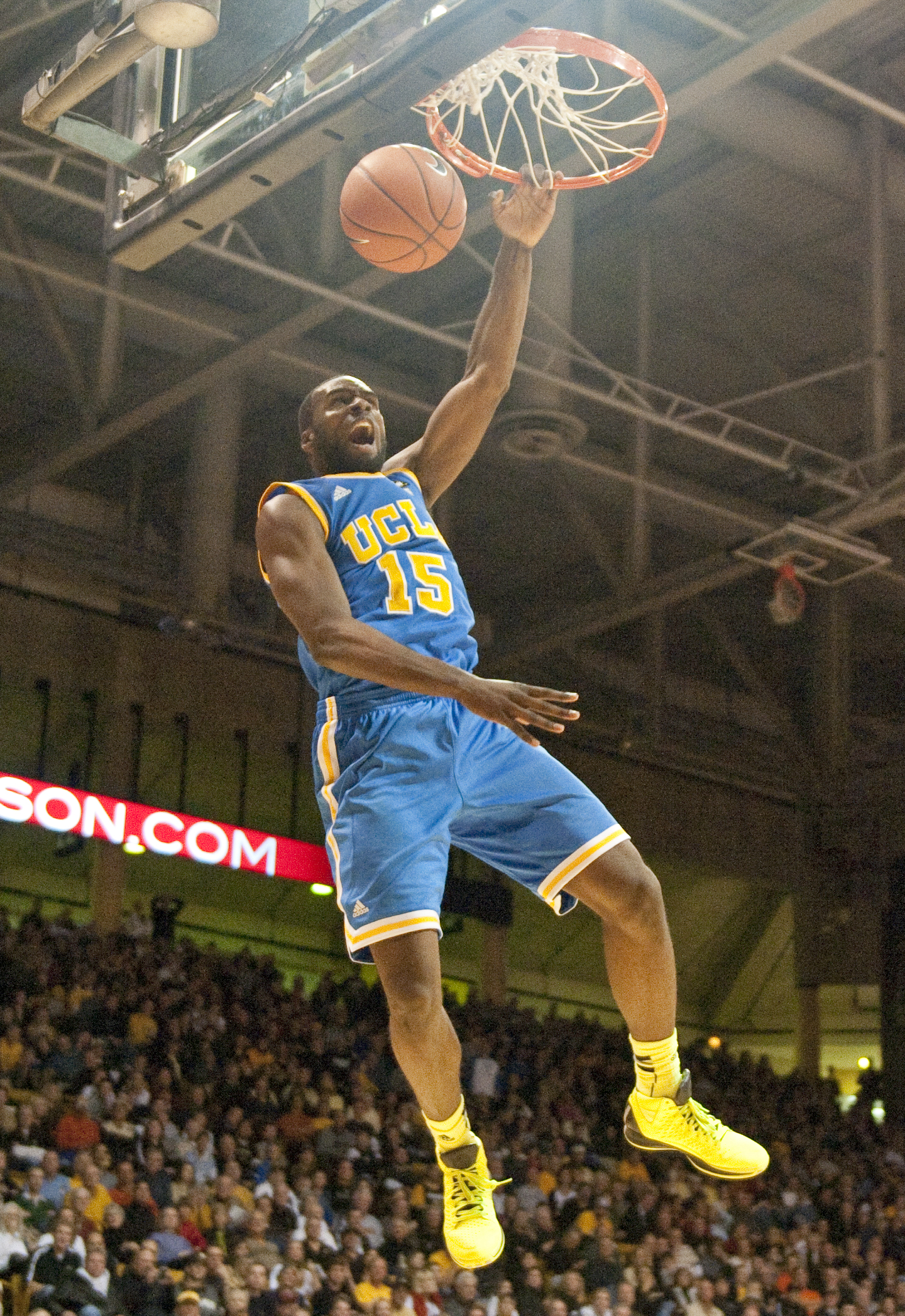 Freshman guard Shabazz Muhammad attributes the Bruins' recent success, including the nine-game win streak, to the team's growing confidence and attitude.
Men's basketball
Today, 6 p.m.
Pauley Pavilion
ESPNU
The attitude is coming back to the UCLA men's basketball team.
"If you look at it, at the beginning of the year is when we had all our losses. Now, we're figuring it out," said freshman guard Shabazz Muhammad.
"Guys are knowing their roles. We have won (nine) straight games. Our confidence is high."
Muhammad and the No. 24 Bruins (14-3, 4-0 Pac-12) will look to extend their winning streak tonight at Pauley Pavilion against the Oregon State Beavers (10-6, 0-3).
The Beavers are in the midst of their only losing streak of the season, which happened to coincide with the start of conference play.
Oregon State has dropped its first three conference contests to Oregon, Arizona State and No. 7 Arizona, all in the confines of its home arena.
While these two teams are going in opposite directions, the Bruins are not taking the Beavers lightly.
"They've lost three home games so they're going to be fired up to beat us at home,"  said freshman guard Jordan Adams.
"We haven't played at home in a while though, so our fans will be happy to see us and we'll be ready to play, too."
Despite considering the team a challenge, UCLA has an advantage coming into the game.
The Bruins currently lead the Pac-12 in scoring and field goal percentage while the Beavers counter with the worst scoring and field goal percentage defense.
"We're going to try to get stops and get out in transition to take advantage of some of their defensive holes," said redshirt junior forward Travis Wear.
"It's been working for us all year so hopefully we can continue our success against them."
The Bruins are averaging 78.5 points per game, which ranks 20th in the nation, but coach Ben Howland knows that his team will be in for a dogfight.
"Sometimes when you lose at home and then you go out on the road and get a big win, it gets the monkey off your back," Howland said.
"We know Oregon State is going to come in here and play really well."
Email Ruffman at [email protected].