Ravi Zacharias confronts issues of tolerance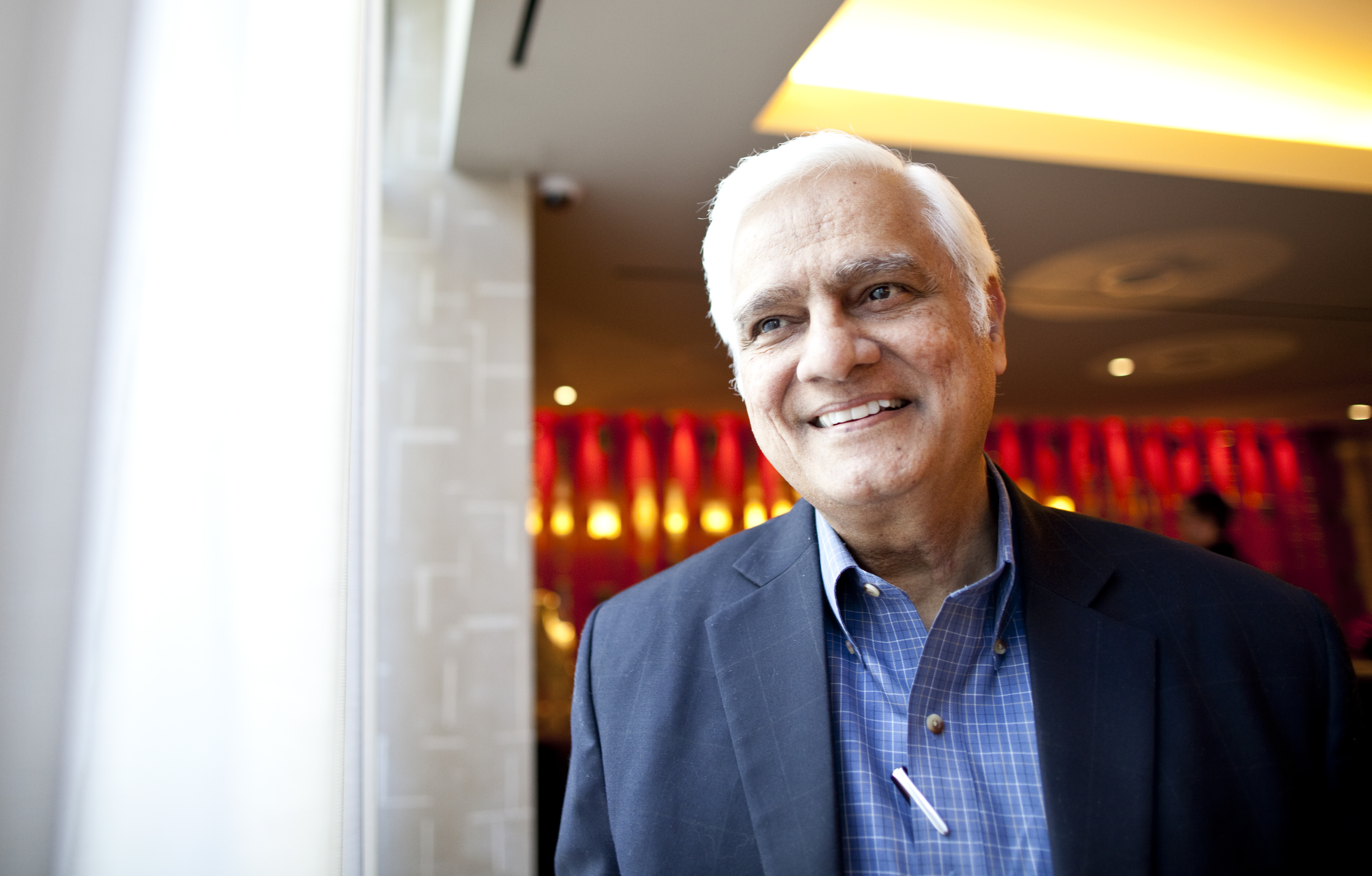 Ravi Zacharias, a speaker and author on Christian apologetics, will speak about tolerance at today's UCLA Veritas Forum in Royce Hall.
Veritas Forum
Today at 7:30 p.m.
Royce Hall
Growing up in predominantly Hindu India, Ravi Zacharias came across many instances where people would greet him, a Christian, with "Merry Christmas."
Since moving to Atlanta, Georgia in 1985, Zacharias said he has noticed that people greet each other with a more inclusive phrases such as "Happy Holidays."
Zacharias hopes to explore the topic of tolerance, what he describes as the understanding of the differences between cultures and why they exist, at the annual Veritas Forum at UCLA in Royce Hall this evening. The talk is titled "Is Tolerance Intolerant"?
"By the eviction of the sacred in our culture we have branded it, that to celebrate it is unnacceptable," Zacharias said. "And that's not tolerence."
The Veritas Forum is an international organization that annually brings speakers to confront difficult Christian theological issues at college campuses.
Zacharias, a visiting professor at Wycliffe Hall, a theological college of the university of Oxford, and a speaker and author on defending Christianity, was the forum's first speaker when the Veritas Forum began in Harvard in 1992.
"We had the two nights of the forum with little realization of how impactful it was and what the event would become," Zacharias said. "It's been unbelievable meeting students and professors all over the world."
The forum came to UCLA in 2001 and since then has featured different speakers and questions pertaining to philosophy and Christianity, said Michael Lorenzini, the director of the Veritas Forum at UCLA and a fourth-year bioengineering student.
During this year's event, Zacharias' talk will be followed by a question and answer panel with Michael Ramsden, a lecturer in Christian Apologetics at Wycliffe Hall, Oxford, and a reception.
UCLA students and faculty and get free tickets for the event at the Central Ticket Office. Overflow seating for the event will be in Ackerman Grand Ballroom. The subject for the forum was selected by the UCLA Veritas Forum staff because it is relevant with the campus climate survey, Lorenzini said.
"There isn't an event like (this) where students and faculty can engage with speakers on life's hardest questions,"Lorenzini said.
Zacharias was raised in India in a minimally Christian family. At the age of 17, struggling with the intense academic competition, Zacharias attempted suicide. When he was recovering in the hospital, he became a Christian, he said.
"My personal journey to Christianity was long and twisted," Zacharias said. "(In the hospital after) I opened up a Bible and found (the) answer in Christ."
At UCLA's Veritas Forum, Zacharias said he also plans to discuss how the different definitions in tolerance ultimately boil down to how one defines a human being.
"The reason tolerance ranges in meaning is because the definition of what it means to be human is diverse," Zacharias said. "Here we are dealing with symptomatic issues."
Charlie Kawczynski, a graduate student in mechanical and aerospace engineering, had not heard of the Veritas Forum and was unsure if he would go. Kawczynski said he did not have much of a religious upbringing and was a little concerned that the speaker might be closed minded, which would be a turn off.
"If I saw it on a TED Talk, I would definitely check it out," Kawczynski said.
Other students, however, said they are looking forward to the event. Emily Lundberg, a third-year microbiology, immunology and molecular genetics student, has been to the Veritas forum for the past two years and plans to go again today. She said she is excited to attend the forum because she has listened online to Zacharias speak before.
"He's such a strong and outspoken Christian speaker, he knows the (subject) so well and makes the topic approachable not just from a Christian perspective," Lundberg said. "I'm excited to see how he is going to approach it."
While the topic may be difficult, Zacharias said he hopes the discussion will be coherent and honest, no matter what opinions are expressed.
"If we can bring dignity in our dialogue, it will keep up from demonizing each other," Zacharias said. "This question is a knife with two edges."