UCLA gymnasts step up after injuries befall team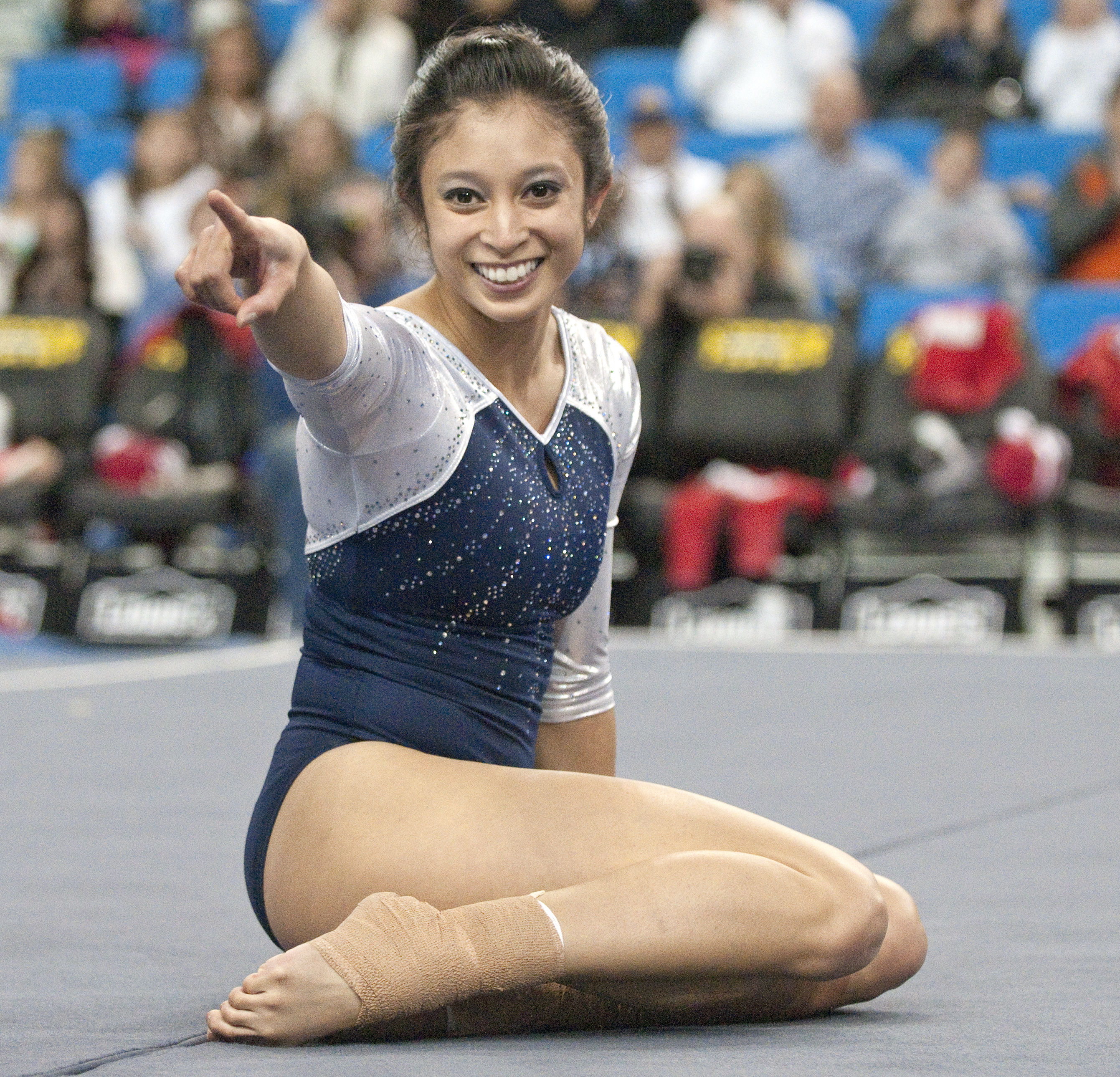 Senior Vanessa Zamarripa looks to build on a performance last weekend in which she won the uneven bars and tied for first on beam.
January 15, 2013 12:09 am
Although neither their scores nor their attitudes would suggest it, the UCLA gymnastics team's active roster is looking sparse.
Two victorious meets into the season, the No. 2 Bruins have lost junior and former Olympian Sam Peszek, as well as sophomore Ellette Craddock, to injuries.
In addition, two of the squad's freshmen, Christine Peng-Peng Lee and former elite national champion Asi Peko, have yet to compete as Bruins.
The team's limited roster has made coach Valorie Kondos Field's goal to "bring different people into the lineup" more difficult, but Kondos Field said she has found the bright side for the team.
"They know that we've struggled this year," she said after Saturday's win over Utah. "One of our top freshmen is out and then we lost Sam. That's had a way of binding them together."
The loss of Peszek in particular has pushed other upperclassmen into leadership roles.
Junior Olivia Courtney, who struggled in warm-ups Saturday before winning vault and tying for first on floor, has been one of the upperclassmen trying to keep the team close.
"We came in and had a really tough preseason – we had to feed off each other's energy and support each other," she said. "I think that really helped us for competition season, now it's really natural. Everyone knows how to support somebody and how to cheer for them."
Senior Lichelle Wong's performance this weekend was another display of leadership, as she competed with a fever and still managed to tie her career-best score on bars.
Rounding out the group of leaders is senior Vanessa Zamarripa, who won uneven bars and tied for first on beam and floor, taking first in the all-around competition. She also claimed the all-around in the season opener against Southern Utah.
Zamarripa displays a trait that seems to lie at the core of UCLA gymnastics' philosophy: Focusing not on week-to-week finishes, but on continual progress.
"We focused on doing our best, not the scores," she said. "We just try to get 1 percent better every time."
Contributing reports from Michelle Epps, Bruin Sports contributor.