Majority rule: Democratic control could alter California's education, tax policies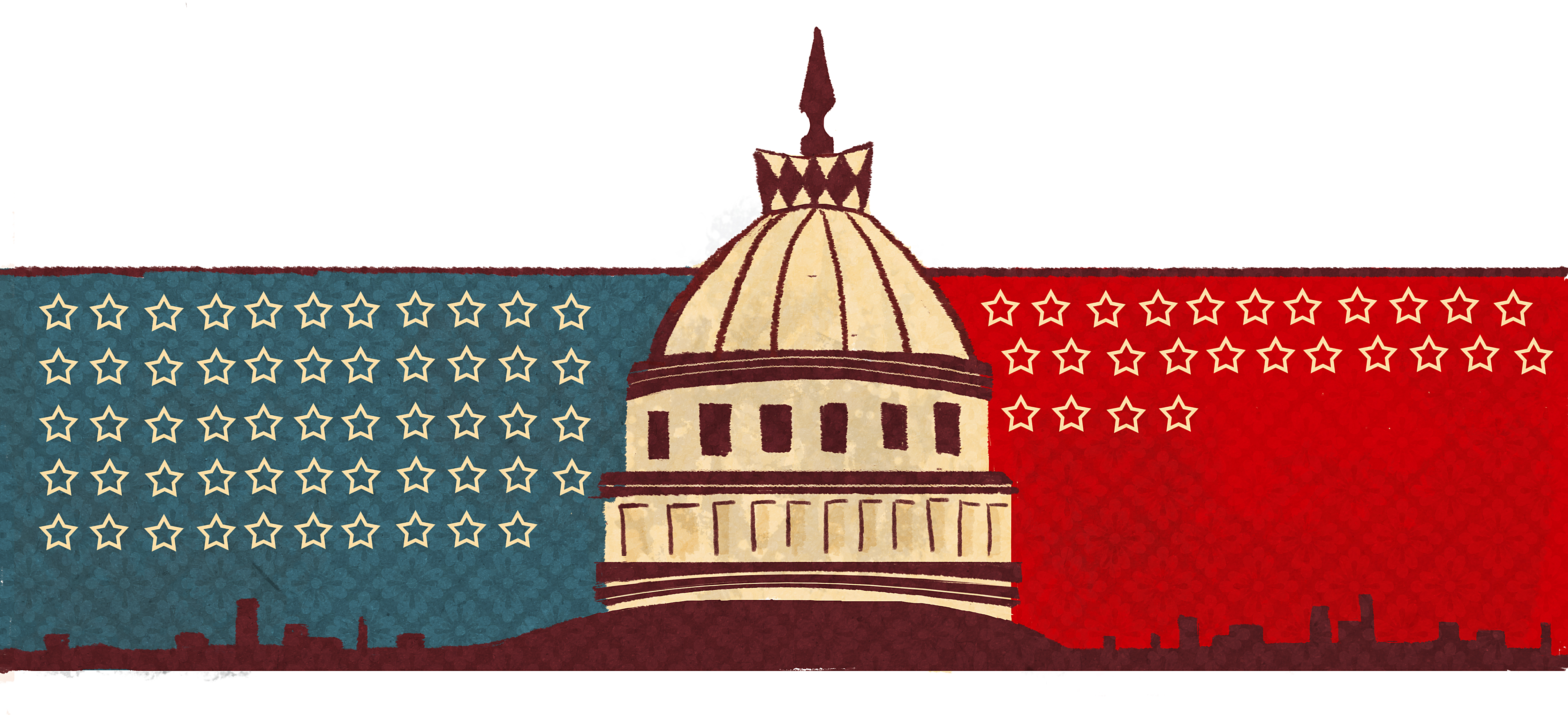 The California Legislature started a new session last week, with a two-thirds Democratic majority in both the state Assembly and the state Senate for the first time in more than a century, which experts say may shift politics in the state and in turn impact the state's funding for higher education.
Many important pieces of legislation, such as the state budget, tax increases or changes to the state's constitution, must be approved by a two-thirds vote in the state Legislature.
"Getting a two-thirds vote is very difficult," said Michael Dukakis, former governor of Massachusetts and a visiting professor of public policy at UCLA.
Democrats have not had a supermajority, or held two-thirds of the seats in both houses, in both California's Assembly and Senate since 1883, according to the Associated Press.
With a large majority in the legislative branch and a democratic governor in office, it will be easier for Democrats to push their agenda through the Legislature than in years past.
The state has been experiencing a trend of diminishing Republican power, and the Democrats' supermajority is the latest proof of the GOP's reduced control in the state, said Daniel Mitchell, a professor emeritus in the UCLA Anderson School of Management and UCLA Luskin School of Public Affairs.
During Gov. Jerry Brown's first year of his current term, Republicans vetoed and stopped many measures that the governor wanted, Dukakis said. One of the blocked pieces of legislation included an income tax increase to free up funds that would be used for the states' institutions of higher education.
Instead of relying on the state legislature in his second year, 2011-12, Brown deferred the income tax increase to voters through Proposition 30. Proposition 30, which California voters approved in last November's election, will increase income taxes for the highest earning households as well as raise sales taxes to help fund higher education.
Brown said during a press conference last week that California will not face a budget deficit for 2013-2014, which he said would give the Legislature more flexibility in its budget allocations for that fiscal year.
His proposed budget for 2013-2014 allocates about $2.8 billion to the University of California, including an increase of $250 million from last year. The state budget will go through several changes including the governor's annual "May Revise" before being voted on by the Legislature in June.
But even with a Democratic supermajority that could give Brown the legislative support he needs to pass the 2013-2014 budget, Brown said he feels state lawmakers should be cautious with state spending .
Micheal Nguyen, a fourth-year psychology student who tries to stay up to date with developments in state politics, said he is particularly interested in how the Democratic supermajority will impact the state's investment in higher education.
Through the 1990s and 2000s, the UC faced several cuts in state support, even as student enrollment rose more than 50 percent in that time. In the past four years, state funding has decreased by $900 million, according to a statement by the UC Office of the President.
With the Democrats' new supermajority, Dukakis said he expects the increase in state funding for the UC will readily be approved by both chambers.
"The new budget represents a step up in our investment that our state and universities need, and we should look forward to it passing," Dukakis said.
The state Assembly Republicans have also stated that education will be their top budget priority this year, though a press release from the Assembly's minority leader Connie Conway (R-Tulare) states California lawmakers should also be more cautious with spending.
"Now is not the time to enact massive spending increases that will reverse the progress we've made in reducing the deficit," Conway said in the press statement.
Nguyen said he would like to see more funding for higher education, but is concerned there might not be an increase anytime soon because of Brown's focus on fiscal responsibility.
Democrats in the legislature have expressed their intentions to reform how property taxes work under Proposition 13, a 1978 law that lowered taxes for real estate. Sen. Mark Leno (D-San Francisco) proposed lowering the percentage of votes needed to raise property taxes that would go to support local schools, according to a statement on his website.
Assembly Speaker John Pérez (D-Los Angeles) plans to revisit the Middle Class Scholarship Act, which aims to reduce costs for middle-income students, the San Francisco Chronicle reported. The proposed legislation failed to get the two-thirds majority it needed to pass in September 2012 before the new legislature was sworn in.
At a time when a single party controls both houses of the legislature, Dukakis said he feels the state must be careful to ensure a stable economic recovery.
"We need some fiscal stability before we can gradually start investing," he said.