UCLA men's volleyball falls in final set against Hawai'i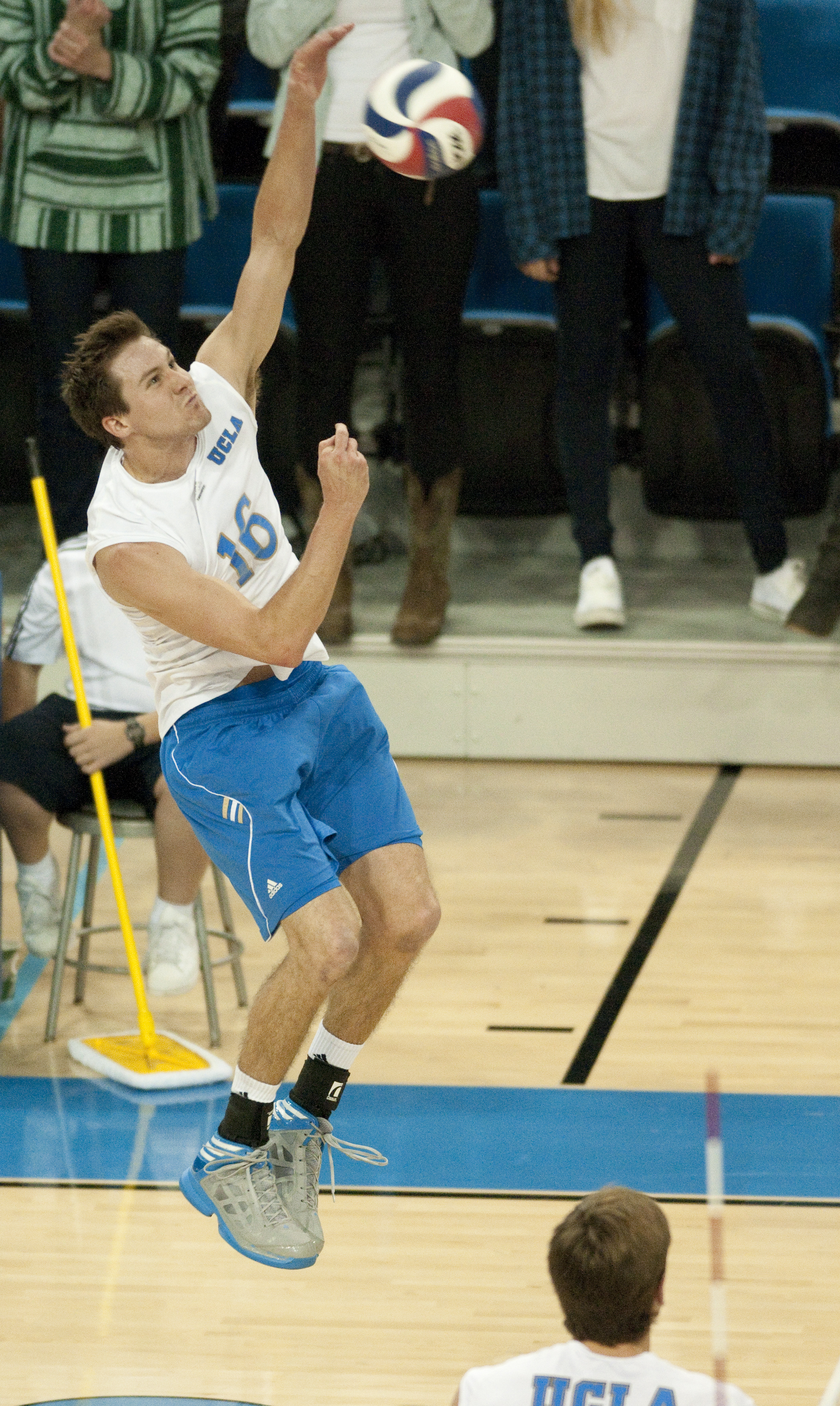 Redshirt junior outside hitter Dane Worley was named the tournament Most Outstanding Player at the Hawai'i Invitational this weekend. UCLA beat Penn State and Ohio State before falling to host Hawai'i in the fifth set.
This past weekend, UCLA men's volleyball participated in the Outriggers Hotels Invitational in Honolulu and had three matches in as many days against No. 7 Penn State, No. 10 Ohio State and Hawai'i. The invitational was a chance to play against some of the nation's top schools before returning to Mountain Pacific Sports Federation play on Tuesday.
All three matches ended in five sets and may have taken a toll on the Bruins as they defeated their first two opponents but lost their last game against host team Hawai'i.
UCLA won its opening match Thursday night against No. 7 Penn State, despite falling in the first set. Junior outside hitter Robart Page led the Bruins with 17 kills, while redshirt sophomore outside hitter Kene Izuchukwu and redshirt junior outside hitter Dane Worley both had 13 kills.
UCLA went on to defeat another ranked team, No. 10 Ohio State, on Friday. Once again, the Bruins got off to a slow start, losing the first set of the match but came back to win three of the final four sets. Worley played a significant role for the Bruins, leading the team with 19 kills and four aces. Izuchukwu had another solid performance with 13 kills and nine digs. Redshirt junior setter Connor Bannan gave out 51 set assists in Friday night's win over the Buckeyes.
On Saturday night, UCLA fell to the host team, Hawai'i. The match once again came down to the fifth and final set, but late hitting errors ultimately cost the Bruins the match, as Hawai'i won the set, 16-14.
UCLA (5-2, 1-0 MPSF) hosts Long Beach State (2-2, 0-1) on Tuesday at 7 p.m. in Pauley Pavilion.
Compiled by Young Rae Kim, Bruin Sports contributor.