Former Bruin releases innovative wheel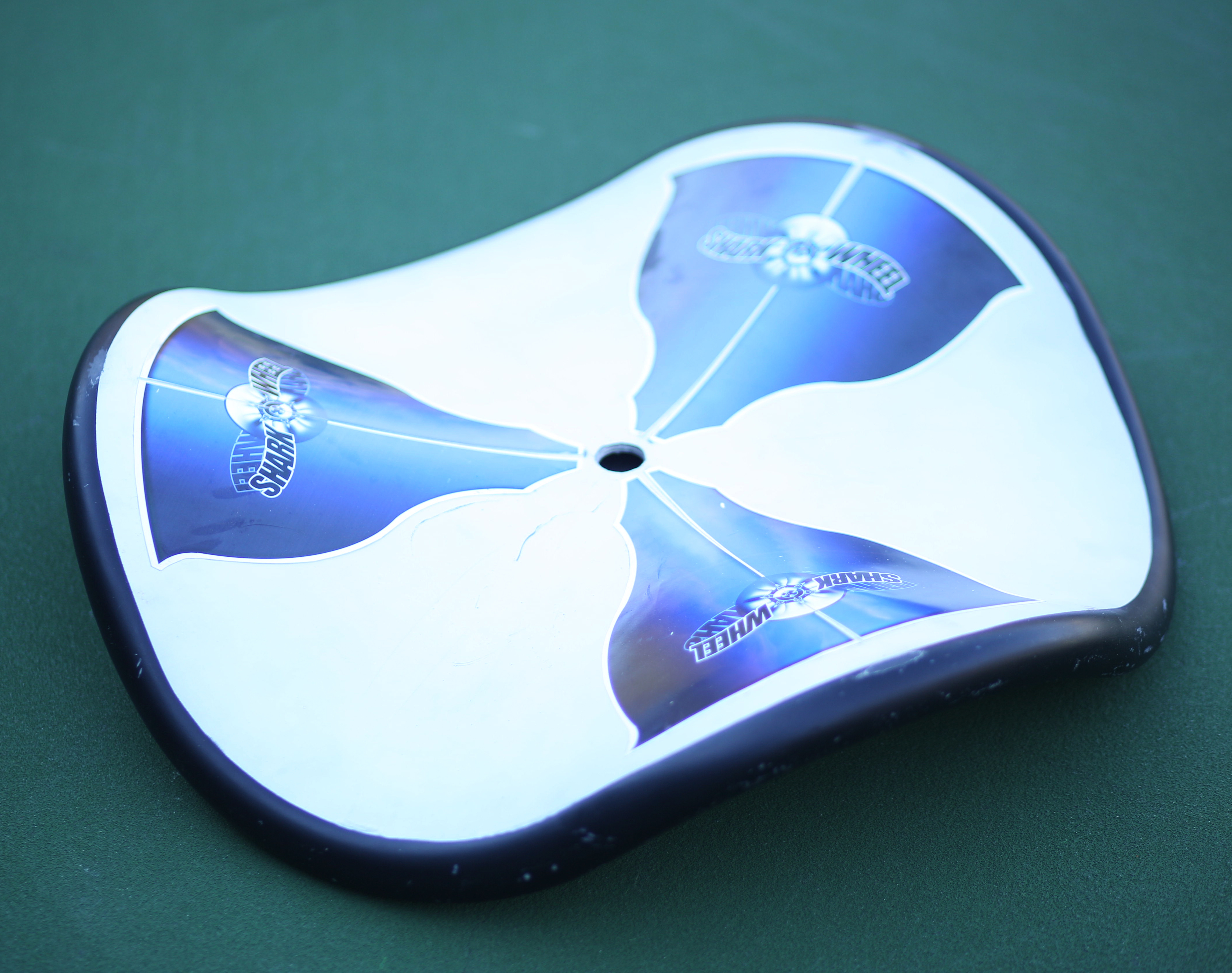 Zack Fleishman, who attended UCLA a little over a decade ago, is part of a company that recently debuted the Shark Wheel, a non-circular wheel that is patented and can be used in place of traditional wheels on objects such as bikes and skateboards.
To pursue his dream of playing professional tennis, Zack Fleishman dropped out of UCLA nearly 14 years ago.
His career as a professional tennis player ended in 2008, after he flew over the handlebars of his mountain bike and dislocated his shoulder, damage that required two major surgeries and six screws to fix.
Since then, Fleishman, 32, has become involved in the development of the "Shark Wheel," a patented non-circular wheel that is shaped like a sine wave or warped square and can be installed on bicycles and skateboards, among other objects.
"It is almost an identical copy of the shark's jaw," said Fleishman, the chief operating officer of 4Sphere, a company that recently debuted the wheel.
The wheel's shape provides both speed and traction, Fleishman said. Circular wheels can have either speed or traction, not both, depending on their width. This means the wheel can perform well on soft surfaces, such as sand and gravel, as well as hard surfaces, he added.
His involvement with the wheel was coincidental.
Fleishman said his fitness trainer introduced him to David Patrick in 2010, the inventor of the Shark Wheel who at the time was looking into a theory about the physics of a sphere.
Using the theory, Patrick started working on a turbine that makes no noise, has no vibrations and is environmentally-friendly.
When an energy consulting firm saw the model for the turbine, they discovered that a piece inside the turbine could have other applications, Patrick said.
But to find the model's other uses and market it, Patrick would need help.
"I can't do everything," Patrick said. "That's where (Fleishman) comes in."
What started off as an initial curiosity to understand the science behind it soon turned into a business relationship when Patrick asked Fleishman to work with him, Fleishman said.
"I didn't understand how (the Shark Wheel) could work," he said. "It (seemed like) an impossible wheel."
Fleishman's family is also involved with the Shark Wheel. His father, Gary Fleishman, is the chief executive officer of 4Sphere. His sister, Amy Wootton, a UCLA alumna, is the company's lawyer.
Fleishman said the skills he learned while playing tennis are closely tied to his work in business.
"(I learned) attention to detail, hard work, doing whatever it takes to be successful and all of the other cliched things," Fleishman added.
Fleishman divides his time between 4Sphere and teaching tennis at UCLA's Sunset Canyon Recreation Center.
"UCLA is the school I identify with," Fleishman said. "I have a lot of family tie-ins and tennis tie-ins to it."
Michael Hui, a fourth-year French student and former UCLA tennis player, is one student Fleishman has coached. Hui said Fleishman sparked his interest in science and since then he has taken on an internship at 4Sphere.
"It was either this or tennis," Hui said. "(The Shark Wheel) is my new thing."
Fleishman also takes online classes in small business management through the University of Phoenix. He said he plans on coming back to UCLA next year to get a degree.
He said he hopes to ride a bike with the Shark Wheels through campus one day.
"My career ended on a bicycle and is starting again on a bike," Fleishman said.
Email Soni at [email protected]