Women's basketball shifts gears toward Princeton offense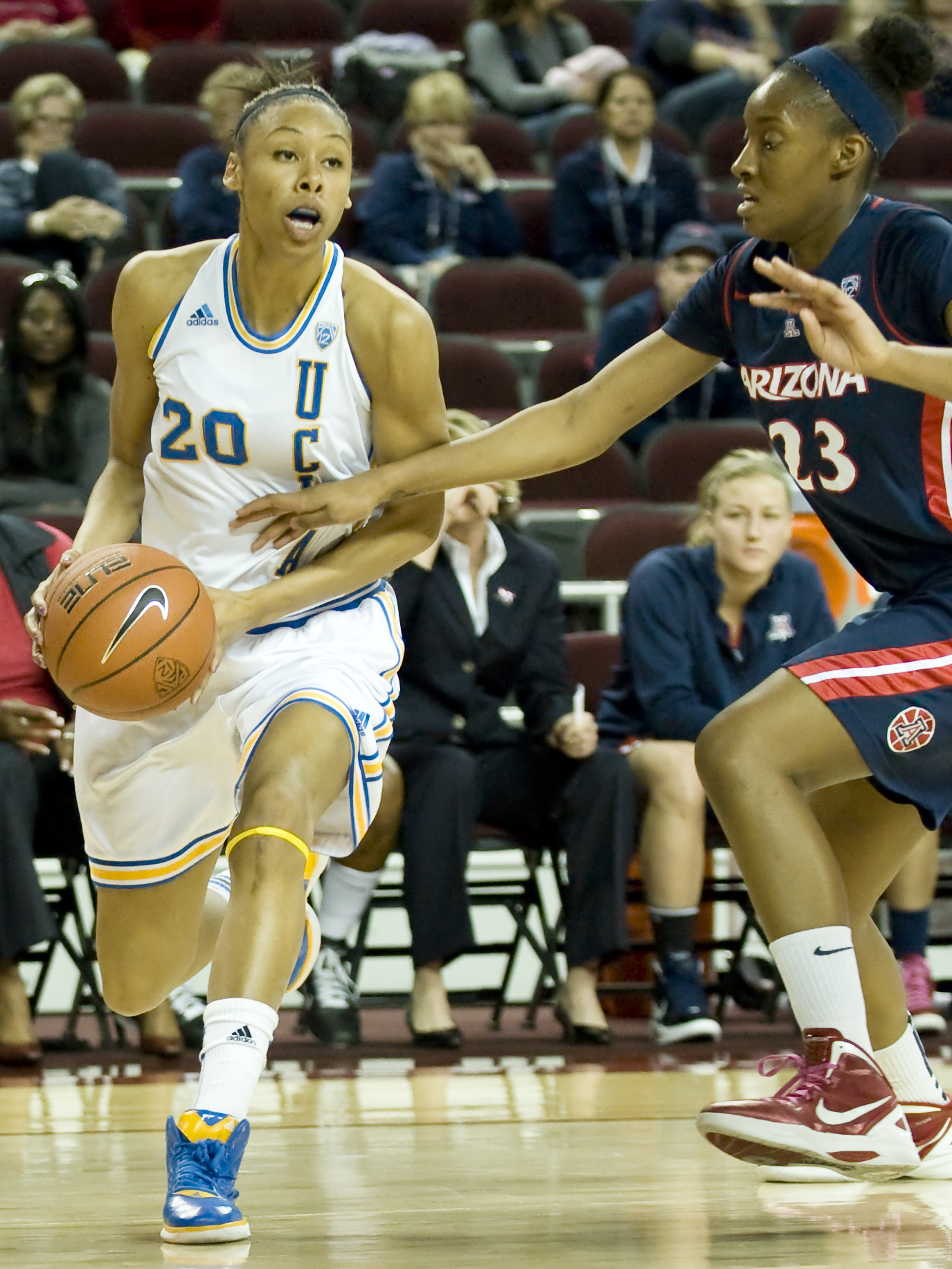 Junior forward/guard Rhema Gardner is currently rehabbing after undergoing arthroscopic surgery. She received the surgery to clear up scar tissue from an injury she sustained in high school.
With the season less than a month from tipoff, UCLA women's basketball is looking to expand its repertoire.
Last season, the Bruins relied heavily on their transition game on offense. This year, coach Cori Close is working on implementing the Princeton offense, which is slower-paced and emphasizes half-court play.
While UCLA relied on its athleticism in the past "" and will continue to do so for the near future "" the Bruins hope that introducing another twist to their offense will allow them to utilize a diverse roster.
The new offense emphasizes spacing the floor and cutting, providing the team with the opportunity to attack the basket in a number of different ways.
"With the players that we have this year, we have all these different puzzles, and this year is the best year that we're going to actually get to put them together," said senior guard Mariah Williams. "In the half-court offense especially … we have a lot of different options and it's going to be fun to see how Coach continues to develop our offense."
Close said that two of the teams in the Final Four last season ran elements of the Princeton offense. The Bruins, who failed to make the tournament at all, are taking the elite teams' lead in an attempt to catch up.
"It is new this year. … It's sort of the way I'd like to play long-term. I want to recruit to a spread court, read-and-react type of offense," Close said.
"It's the direction our game is going, and if I want to stay ahead of the curve … I want to create that type of style."
Learning the offensive style sufficiently, though, will take time. In the interim, UCLA will continue to focus on turning defense into offense on the fast break.
"I've taught a lot of different motion offenses and they take a long time (to learn)," Close said.
"We need to be able to defend and rebound so we can score in transition, because I think it will take until Pac-12 (conference) play to be really clicking on an execution level in the half court."
Sharpshooter
During a free-throw drill Tuesday, Kari Korver put on an impressive display, knocking down shot after shot without any movement from the net.
The freshman guard's shooting stroke was reminiscent of her cousin, Kyle Korver, a guard for the Atlanta Hawks.
Last season, UCLA struggled shooting from the field, shooting 39.2 percent, including 29 percent from beyond the 3-point line.
Close said she expects Korver's ability to shoot the ball will give the Bruins more options on offense.
"Kari Korver is, I believe, the best 3-point shooter in her class. Period," said Close in reference to this year's national recruiting class.
On the mend
While nearly all of the Bruins were participating in drills in the center court of the Student Activities Center, junior forward/guard Rhema Gardner was off to the side, working on her own.
Gardner underwent arthroscopic knee surgery last week in order to help "touch up" her left knee, which suffered an ACL tear in high school.
"It was just a minor surgery to get the swelling out and any scar tissue, so nothing really major," Gardner said.
"Right now, I'm trying to strengthen my knee just to get it back where it was."
There's not a specific timetable set for Gardner's return, but junior guard Tyler Lamb of men's basketball recently had the same surgery and is expected back in four to six weeks.
One of the things Close has noticed, and is pleased with, about Gardner's rehab is her determination to improve until she returns to full health.
"I'm so proud of how she's maturing," Close said. "You can learn the game a lot of different ways. Whether it be her coming into the office and watching extra (film) or discussing things with the assistant coaches, I'm proud that she's being proactive with her recovery."