Case in point: The UCLA Mock Trial team blends together stage presence, actual legal proceedings and teamwork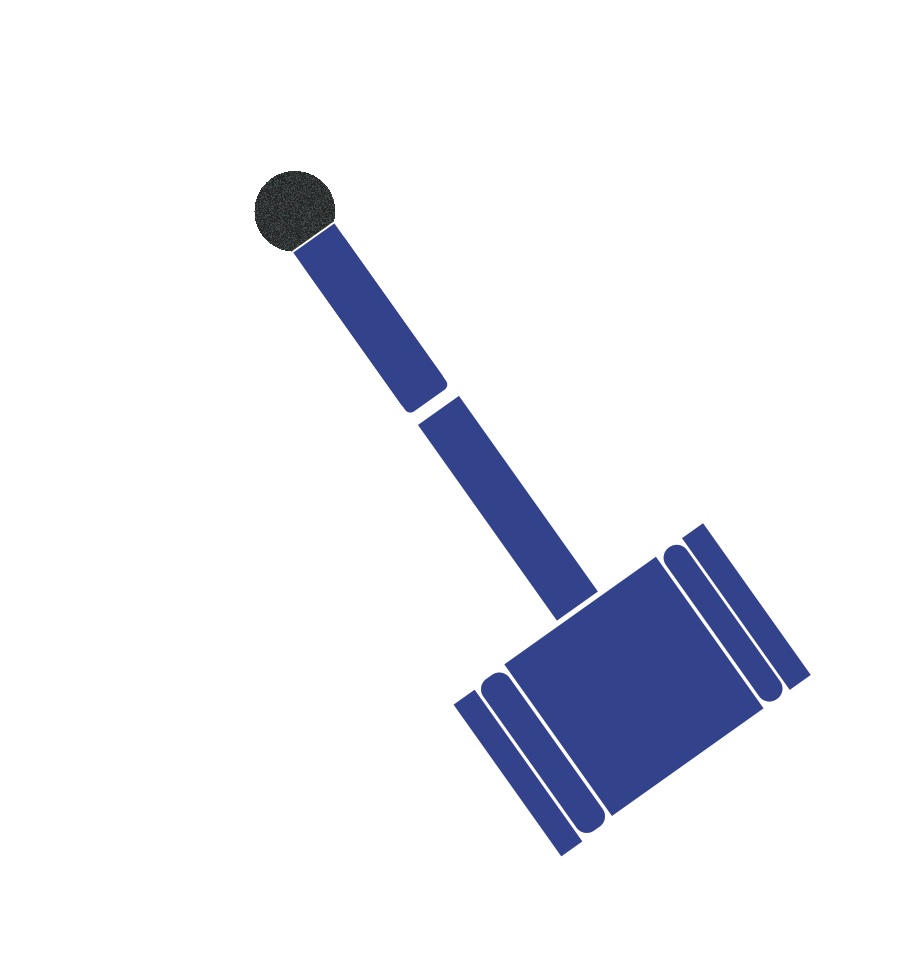 Collegiate mock trial
College-level mock trial teams compete using the same case during the year. A team normally consists of three attorneys and three witnesses. The attorneys from each side prepare their own opening statement, direct and cross-examine witnesses, and deliver closing arguments. Witnesses typically answer questions from both the prosecution and the defense, based on witness statements taken from mock court documents. Judges decide who wins based on the delivery and the quality of the arguments made in a trial.
SOURCE: Iain Lampert, third-year political science and English student
Compiled by Naheed Rajwani, Bruin senior staff
The original version of this article contained an error and has been changed. See the bottom of the article for additional information.
Rain pelts a windy road on a stormy, summer night.
A white car comes spiraling down, ramming into a nearby tree.
The accident leaves one person dead, its cause still up for debate.
This isn't the opening to a movie or even a short story.
The staged court case is part of the UCLA Mock Trial team practice Sunday night, which was held in Rieber Fireside Lounge.
The team's members, or "mockers" as they call themselves, meet several times a week to prepare for competitions, acting out trials similar to the one the team staged.
A mock trial is a simulation of a court setting, where the objective is to present a case that is more convincing to the jury and judges than the other side's.
"It's like chess; it's all about messing with the other attorney," said Phil Raucci, a second-year political science student who played the role of a judge in the practice round.
Raucci joined the team after seeing a recruiting flyer last year.
"In the beginning, it was just figuring out how to do it "" how to sit in a chair and look credible and play a whole different person," he said.
Although he was on the mock trial team in high school, Raucci said competing on the college level is completely different because the mock trials are similar in format to actual legal proceedings, and he can engage more with the case.
"In college, you can do accents, you can do characters, you can mess around, and you can have a lot more fun," he said.
Last year, Raucci played a Scottish bartender.
Many mockers continue to prepare for competitions, writing opening statements and practicing scripts, even after coming home from practice, which can sometimes conflict with schoolwork, members said.
But the thrill of competition and the chatter of the courtroom makes it worthwhile.
"The second the trial judge introduces himself and brings the case to order, I feel this rush of excitement and energy and nervousness "" that rush fills me for the rest of the competition and for the rest of the week," said Amanda Mundell, a fifth-year neuroscience student who has been doing mock trial since she was in high school.
The UCLA team consistently ranks among one of the best teams in the country, Mundell said.
The team has won three national championships over the years, as well as a slew of other awards and has competed across the country in cities like Las Vegas and New York.
To pay for travel expenses and tournaments, the team hosts a summer camp at UCLA, where high school students come to improve their public speaking and mock trial skills.
The team also hosts a high school summer camp and winter tournament for collegiate mock trial teams in rooms provided by the UCLA Anderson School of Management. The Mock Trial's faculty adviser is the associate dean of the Anderson School.
UCLA alum Nathan Smith continued working with the team as a coach after graduating in 2009 with bachelor's degrees in political science and history.
He had been a mocker himself for four years.
"When I finally graduated, I knew that it (was) possible to pass on what I'd learned to some of the youngsters," said Smith, who plans to study law in the future.
Smith will take a break from mock trial this year to study for the LSATs before applying for law school.
But not all mock trial participants intend to go into the law field.
"Everyone asks me if I want to go into law … and I tell them "˜no,' "" it's just purely for fun," said Shayan Ebrahim, a fourth-year global studies and Iranian studies student, who wants to work in film.
Ebrahim said he joined mock trial to improve his public speaking skills.
But over the years, the activity has become more than a chance to improve his speaking.
"You want to spend your free time doing (mock trial) and practicing it mainly because of the people (on the team)," he said. After graduation this year, Mundell said she plans to continue her involvement with the team by coaching or helping with scoring rounds.
"Mock trial really teaches you how to teach in a logical, methodological manner, and that can be applied to any field," she said. "It gives a lot of people from different colleges a lot of common ground."
With the new competition season just around the corner, the mockers hope to recruit more teammates this month. The team has about 25 returning members, but hopes to expand to about 40 members, said Iain Lampert, a third-year political science student.
"Be yourself "" people can tell when you're not being genuine, juries can tell when you're not being genuine and so can scorers, coaches and competitors," Mundell said.
"Come in and be exactly who you are. … That's what we're looking for when we recruit."
Watch the mockers in action:
Correction: The team has won three national championships over the years, as well as a slew of other awards and has competed across the country in cities like Las Vegas and New York.