L.A. City Council bans storefront marijuana sales, local groups fight back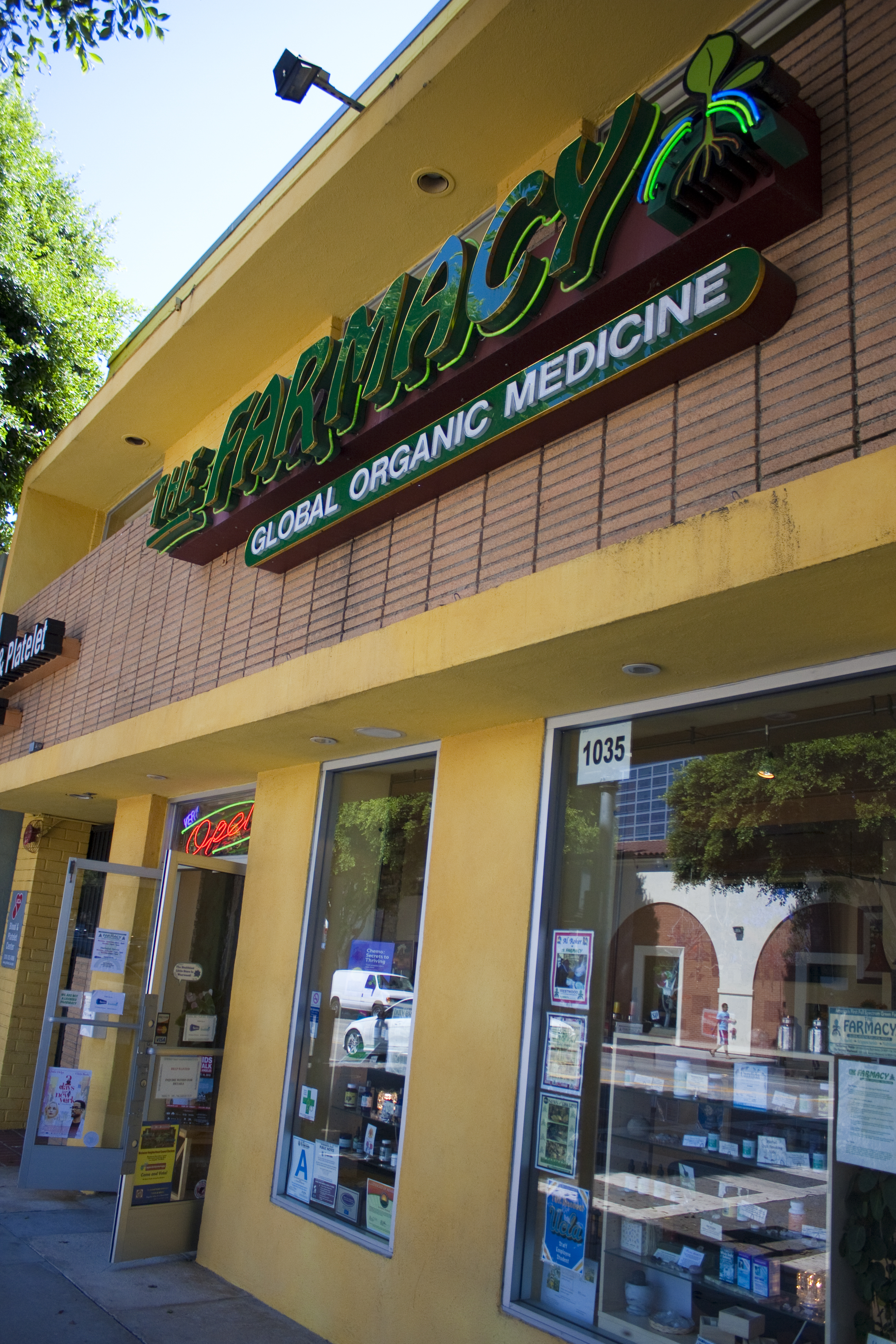 The Farmacy in Westwood may no longer be able to sell marijuana, after a vote last month to ban storefront pot dispensaries.
A Westwood medicine shop and pot dispensary may soon cut marijuana from its inventory.
The Los Angeles City Council voted unanimously on July 24 to ban the dispensaries, said Paul Neuman, director of communications for Councilmember Paul Koretz, who is responsible for Council District 5, which includes Westwood.
Los Angeles Mayor Antonio Villaraigosa signed the ban on Aug. 1, according to a statement from the office of Los Angeles City Councilmember Dennis Zine.
Since then, the City Attorney's office has sent out letters ordering storefront dispensaries to close by Sept. 6.
Neuman said there has been a long history of problems with medical marijuana dispensaries in Los Angeles. He said there have been a number of complaints from residents in neighborhoods, who have found dispensaries disruptive, throwing parties and offering "Free pot Wednesdays."
"Many (dispensaries) had become too concentrated, often there were several in one neighborhood," Neuman said. "What we want is to have some limited access to (dispensaries to) reflect public needs, but it's hard to come to a clear determination on this."
The council, however, has yet to decide whether all dispensaries will be required to follow the ban.
Following the vote, the council agreed to consider a proposal to allow some dispensaries to continue operating.
The Farmacy, which has been in Westwood for more than five years, will comply with the law and discontinue its sale of medical marijuana if required to, said Bill Leahy, general manager of the store.
Under the proposal, a number of dispensaries, including the Farmacy, could continue operating if they existed prior to September 2007, Leahy said.
While the ban allows small collectives of up to three patients with medical need to grow and share cannabis in the absence of dispensaries, Leahy said there are many patients who depend on storefront dispensaries because they cannot grow medical marijuana themselves.
The Farmacy is currently the only legal dispensary in Westwood. Despite the store's proximity to UCLA, Leahy said his customers are mostly 42- to 49-years-old.
"I know there's been a proliferation of collectives in the city that needed to be under control, and I'm pleased that the city has done something to stop this," Leahy said. "But having patients become amateur farmers growing their own medicine creates a high-risk situation."
Growing marijuana without adequate knowledge or experience can produce bad medicine and be a fire hazard, he said.
Meanwhile, there is a campaign to overturn the ban completely, said Kris Hermes, a spokesman for Americans for Safe Access, a national organization that promotes safe and legal access to cannabis for therapeutic use and research,
The petition needs about 27,500 signatures by early September before it can be formally recognized, at which point the city will either have to decide to rescind the ban or place a referendum on the election ballot this November, Hermes said.
The Patient Care Alliance "" Los Angeles, an association that aims to protect L.A.-based dispensaries and patients' rights to safe and accessible medicine, filed a lawsuit against the City of Los Angeles on Friday to stop the implementation of the ban.
The lawsuit alleges that the ban violates several sections of the California Health and Safety Code, which ensure patients have access to medical marijuana. It also states that groups of three patients are not sufficient to grow marijuana safely, and the attempt to regulate land use and business without due process of law goes against California state conferred rights.
The proposal to allow some shops to remain open continues to be debated. It would allow patients to continue purchasing medical marijuana at dispensaries like the Farmacy, rather than growing their own.
"I'm in favor of the city taking control (of the sale of medical marijuana), but not of a complete ban," Leahy said. "I'm honestly just looking for a compromise."
The proposal has not yet been put to a vote by the city council, said Christopher Koontz, the planning deputy for Koretz.
Regardless of the outcome, the Farmacy will comply with the law, Leahy said. And even if efforts to stall the ban on dispensaries are unsuccessful, the Westwood store will continue selling other eastern and Asian herbs for customers' medical needs, he added.