UCLA researchers develops nearly transparent solar film that can generate electricity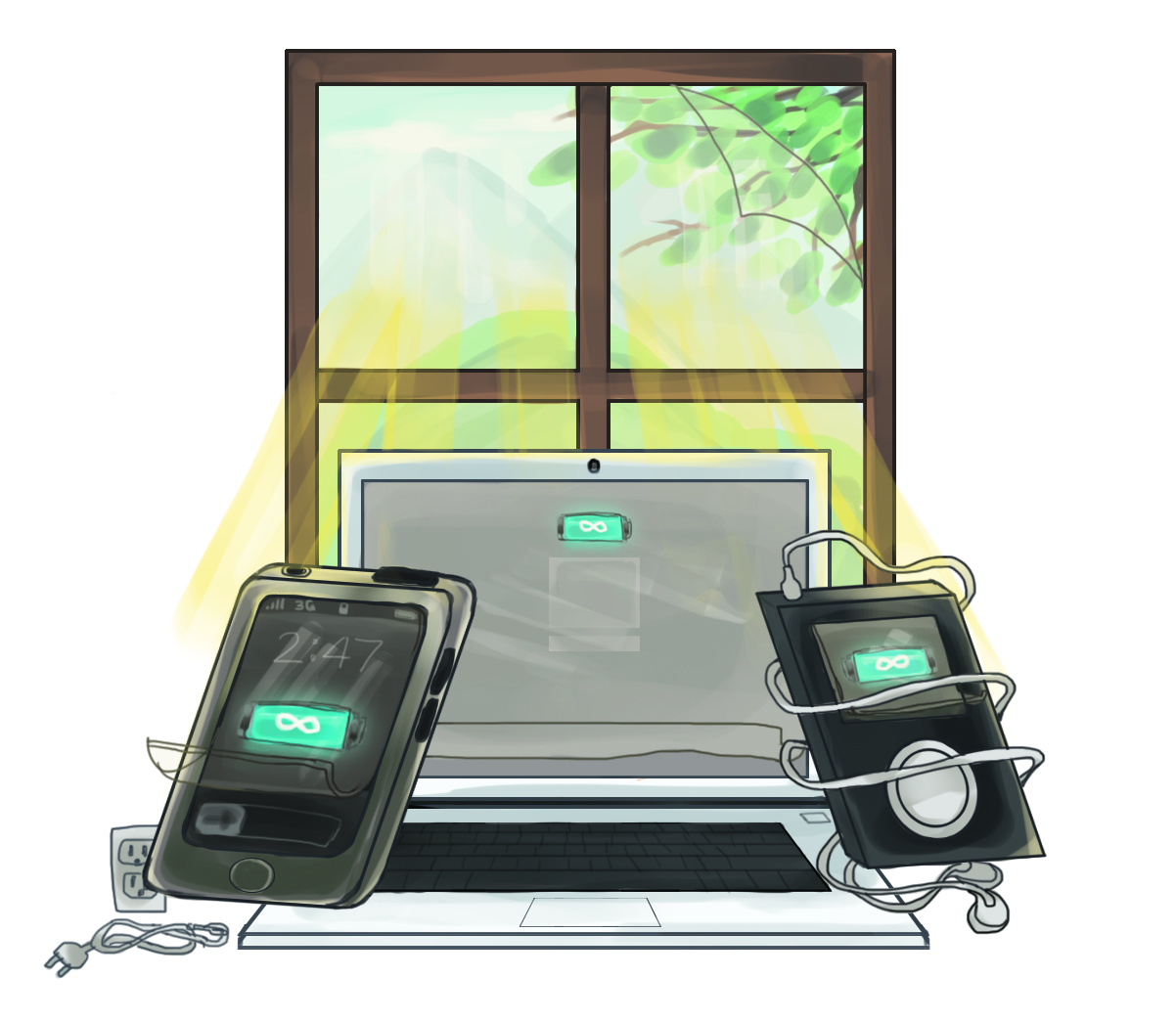 Black and bulky solar panels that rest atop many houses and buildings might disappear one day in favor of an energy-conducting film that can be applied to windows, thanks to a group of UCLA researchers.
The new solar cells, which can convert light to energy, are so thin they can be laminated and applied to windows or mobile devices, allowing homes and electronics to produce their own electricity while undergoing almost no change to their aesthetic appearance.
The width of the cells is 100 nanometers "" far thinner than a sheet of paper.
The 70 percent transparent solar cells, derived from the plastic solar cells, have been in the making for two years. The research team, which is headed by Yang Yang, a professor of materials science and engineering, is now working with companies to bring the technology to the market.
Yang Yang is not new to the technology "" he has worked with solar cells made of plastic for 10 years.
Solar cells work by absorbing light and converting it to energy. The large black solar panels many people are familiar with are made of silicon, Yang said. These solar panels require a contractor to install, which is often most of the total bill of the purchase.
Plastic cells, on the other hand, weigh and cost less than their silicon counterparts, Yang said. The goal is to create solar cells that are easy to install, less expensive and use resources abundant in the environment. It is too early, however, to determine the actual price without extensive research, Yang said.
"Every house has windows," Yang said. "How about turning every window into a solar panel so you don't see it?"
One day Yang said he proposed the idea to his wife, wondering what someone who doesn't work with solar cells all day might think. He asked her how much she would be willing to pay to coat all the windows in their home with his transparent solar cells. After some thinking she told her husband she would pay $2,000. Yang said he thought that was a pretty good price "" less than $100 per window.
Aside from cost and efficiency concerns, solar panels have been unpopular because of their appearance, said Todd Lynch, principal project planner at UCLA Capital Programs, which does major building projects and renovations on campus.
A solar panel that looks like a window doesn't limit the aesthetic vision of designers, Lynch said.
"The fact that you can have your cake and eat it too "" have a vision panel in the glass that's also generating electricity "" is a huge step forward," Lynch said.
The solar cells are transparent because they can absorb infrared light, which is not part of our visible spectrum, said Paul Weiss, director of the California Nanosystems Institute. His team helped Yang develop the cells' ability to absorb the non-visible light.
It seems, however, the trade-off for opacity is efficiency. Standard silicon solar cells can convert about 10 percent of the light that hits the panel to energy. On a sunny day that means the cells can produce about 100 watts, enough for a couple of light bulbs. The transparent cells have half the capacity, but Yang hopes to change that in the near future.
The cost of solar panels often turns people away from purchasing the technology.
But if the technology proves easy to integrate into manufacturing and if it becomes more efficient, then consumers might start paying more attention, Lynch said.
"We have our foot in the door," Weiss said. "Once you have some data like this, then it becomes easier to move forward."