UCLA joins u.select network to aid with transferring courses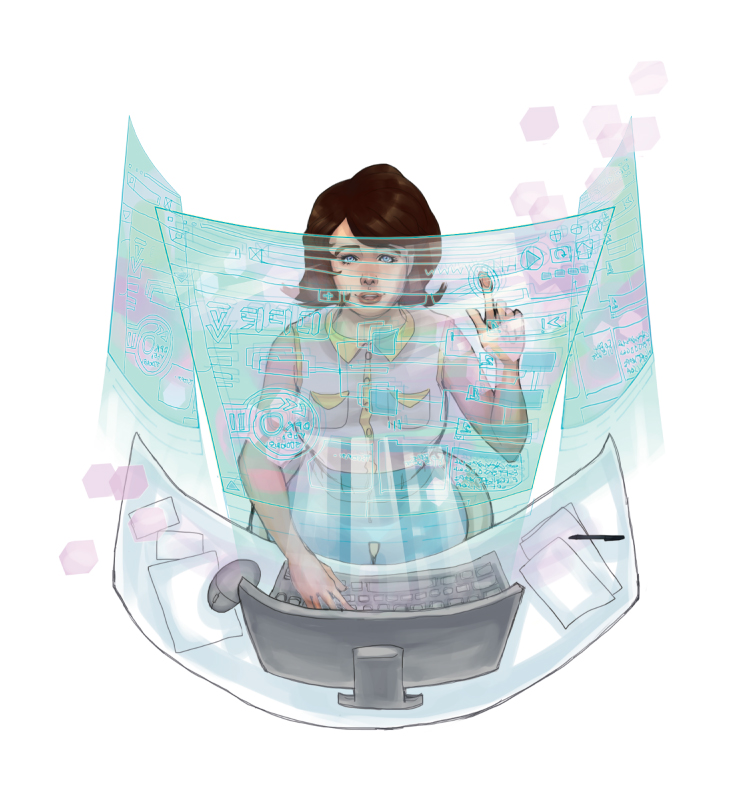 Nausheen Hoosein wanted to spend the summer before her senior year of college wisely by taking community college classes near her home in Dallas, Texas.
To find out what Spanish and biology classes she could take that would transfer to UCLA, she did her own research, filled out a petition form for those classes and waited for approval, all while studying abroad in Washington, D.C.
The undertaking took weeks in the spring of her junior year to complete before Hoosein could enroll in her classes for the summer.
"The process was a bit more tedious and more time-consuming for me probably because I wasn't actually in L.A.," said Hoosein, who graduated UCLA with a bachelor's degree in political science this year. "It was a lot of phone calls and emails back and forth with college counseling trying to find if these courses are right."
One website is trying to solve some of the problems Hoosein and other students may encounter when trying to enroll in courses outside of UCLA.
UCLA recently joined u.select, a growing online network of colleges and universities that is working to help transfer students make more informed decisions in their course planning.
Students wishing to transfer to UCLA, and UCLA students seeking to take courses at outside institutions, can see on the site what kind of credit they can receive at the university for each individual class they take outside of Westwood.
U.select is a free third-party website that was started in 1998 by the Ohio-based company called Collegesource.
Information technology officials at the UCLA Registrar's Office decided to participate in u.select because of its interactive degree-planning features and its ability to show the exact transfer equivalent of a course, said Robert Kilgore of Student Affairs Information Technology degree audit systems.
Participating colleges give u.select information on which courses at various colleges count for credit. UCLA's course information was made available on u.select in June, Kilgore said.
Through u.select, students can find information on how to transfer to more than 300 institutions, according to Collegesource.
UCLA and UC Merced are currently the only two schools in California that participate in the program. Students wishing to transfer to either institution can access the school's data and see what courses will transfer over.
By calculating what course requirements have already been fulfilled, the site detects what requirements have not been completed, and lists possible courses at both the student's current or future institution that can fulfill them.
U.select's subscription costs UCLA $6,000 a year, which will be funded by the UCLA College, Kilgore said. The service is free to any student wishing to create an account through the website transfer.org.
California students typically consult a website called ASSIST to find how courses would transfer, Kilgore said.
While ASSIST only shows transfer information for courses needed to complete a major, u.select provides transfer information for classes needed to complete all of a school's requirements, including General Education requirements.
"We show how transfer works within the framework of a program," said Troy Holaday, president of Collegesource, the company that developed u.select. "It's not just equivalency, but it's also applicability."
U.select also differs from ASSIST in that it provides information for colleges across the country.
Though Hoosein has already graduated, said she feels u.select's services could have been useful in her experience in searching for summer classes at home in Dallas.
"I felt like there really wasn't a lot of info out there for transferring credits from out-of-state colleges," Hoosein said. "A lot of it was me taking the initiative and doing my own research."
However, students should not replace ASSIST with u.select, and should instead use both sites to plan their coursework, Holaday said.
"Students should use all the information they can get," he said.