Linguistics graduate student strives to preserve fading languages through her work at UCLA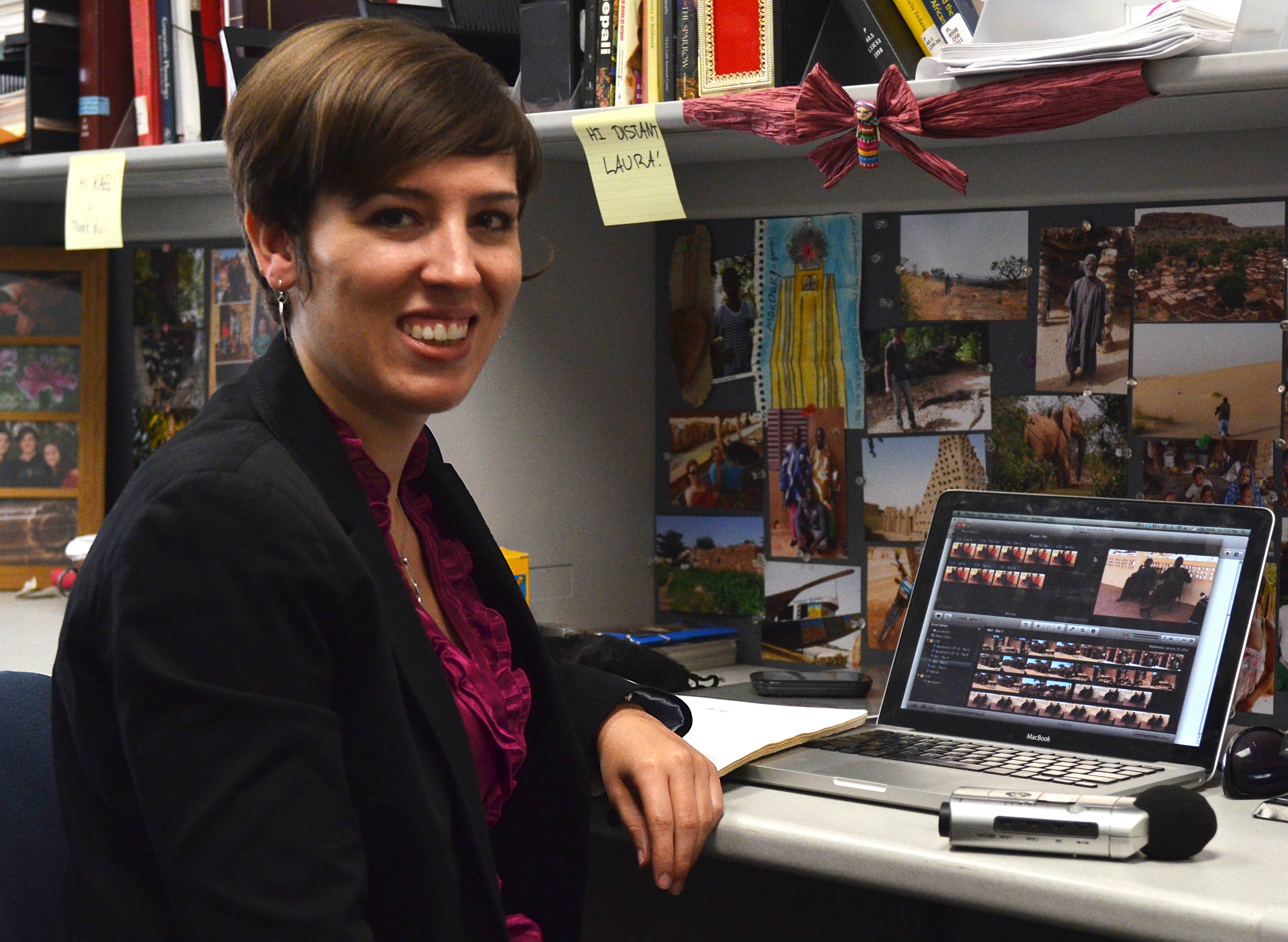 Linguistics graduate student Laura McPherson traveled to Mali to document the understudied language of Tommo So.
This article is part of the Daily Bruin's Graduation Issue 2012 coverage. To view more multimedia, galleries, and columns, visit http://dailybruin.com/gradissue2012
Read more from the Graduation Issue package "Spreading the Word":
Deaf instructor moves across country to teach American Sign Language at UCLA
Spoken by just 60,000 people, Tommo So is one of hundreds of understudied and undocumented languages in the world.
One UCLA graduate student is trying to preserve Tommo So, along with other understudied and undocumented languages, through her work at UCLA.
Over the past three years, Laura McPherson traveled to the West African country of Mali to document the language as part of her graduate research.
Flipping through a photo book, the graduate student in linguistics pointed to the clay-brick compound where she lived during one of her trips to Mali.
She learned Tommo So through exchanges in French with local residents during her stay, analyzing the language's tonal patterns for her research.
This summer, McPherson will pull from her fieldwork experience to teach a course in language documentation with an emphasis on endangered languages, which are no longer actively taught to new generations. In her class, McPherson said she plans to share texts and recordings that she collected in Mali, while studying under the wing of a well-known field linguist.
At a time when languages are dying out at a faster rate than ever before, McPherson said she would like to teach students about how endangered languages can be preserved and documented.
Russell Schuh, a professor in linguistics and McPherson's adviser, introduced the course to UCLA's linguistics department this spring. Schuh, however, said he designed the course specifically with McPherson in mind so she could enhance the course using her research in endangered languages.
McPherson has visited Mali multiple times for her field research "" all before getting a doctoral degree, an unusual path for most linguistics graduate students, Schuh said.
McPherson is currently working on the only book of grammar about Tommo So besides a 40-page pamphlet published about 17 years ago, she said. A digital spreadsheet lists a 9,000-word Tommo So dictionary that she compiled one word at a time.
"I can't remember anybody who had a book to their name before they got their Ph.D.s," Schuh said.
McPherson hopes students will learn they can pursue fieldwork now as undergraduates and wants to share her excitement for the field.
"Why sit in the office looking at a book in German grammar when you can be out there making a difference … working with a community that really wants your help in preserving a language?" she said.
Back in Los Angeles, McPherson continues to collect field data for her research. She works with Senaya, an endangered language that originated in Iran. The language is spoken by just 200 people in the world who live primarily in Los Angeles, McPherson said.
McPherson has already written introductory chapters of a Senaya language textbook using her data.
She and a colleague in the linguistics department drive to Pomona every week to meet with Paul Caldani, a native Senaya speaker.
For about two hours each week, Caldani teaches the graduate students conversational vocabulary, explaining verb tense rules and other grammar patterns.
Caldani said he is hopeful McPherson's textbook will help preserve the language before it dies out.
"It goes back to the fact that if you don't work on endangered languages now, it will be too late to work on them and they won't be there," McPherson said.