Students work with top professional choreographers in "˜First Hand' dance showcase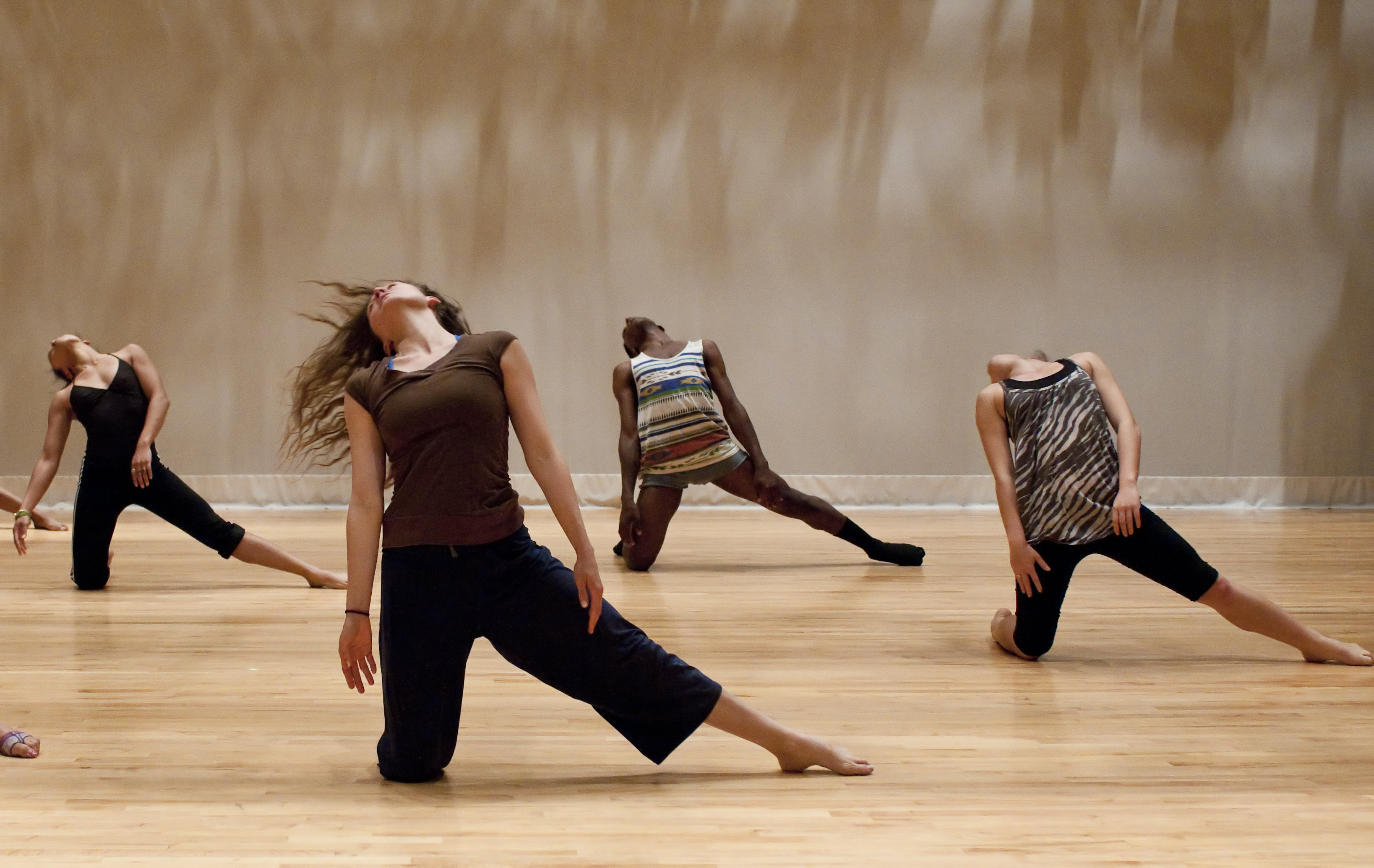 UCLA's Department of World Arts and Cultures/Dance will present "First Hand," a showcase that will feature dances choreographed by four professional dancers. Friday's and Saturday's performances by the students will include a variety of genres including tap and contemporary dance.
One moment, Leanne Iacovetta is doing leg extensions, twirling and dancing to romantic ballads sung by Nat King Cole. Suddenly, the music transitions into a Kanye West song, and her choreography quickly becomes hard-hitting movements as she jerks her muscles to emphasize the strong beats of the rap song.
Iacovetta, a fourth-year world arts and cultures/dance and communication studies student, will perform this contemporary and hip-hop piece on Friday and Saturday for the world arts and cultures/dance department's second annual dance showcase "First Hand."
The event will feature the work of a group of students taught by four professional choreographers, Lynn Dally, Michel Kouakou, Ros Warby and David Roussève.
The performances include a variety of genres, ranging from tap to contemporary dance.
For the past 10 weeks, the students have been rehearsing three days a week, two hours a day.
Iacovetta, who was involved in last year's event, said she wanted to participate in "First Hand" again because the intense training prepares her for professional experience.
"(The choreographers) expect us to come in, knowing the material, having worked on it in during the weekend," Iacovetta said. "It has improved my abilities especially as a senior graduating, wanting to go into this field."
The piece Iacovetta will perform was choreographed by Roussève, a UCLA world arts and cultures/dance professor and Iacovetta's teacher.
Roussève, who started "First Hand," is teaching a group of 14 individuals, primarily undergraduates. He said he started "First Hand" so that students can have the experience of working professionally with choreographers.
"The students are working extremely hard, and they're engaged in the process, so it's a win-win. The students get to experience what a professional development process of a new work is like," Roussève said.
Iacovetta said Roussève's style is a juxtaposition of mellow, romantic ballads and rap songs that have profanity. His style usually consists of text and spoken word incorporated into his performance.
"It's two extremes in one," Iacovetta said. "He's very original and almost a little provocative because he incorporates the hip-hop element."
Warby will also take part in the event by teaching students postmodern dance techniques. Warby's piece, like Roussève's, is a modern dance piece, and in her rehearsals she uses verbal instruction designed to stimulate the dancers and redesign their choreography in a more constructive or imaginative way.
After doing both solo and company work in Australia for 20 years, Warby said she came to Los Angeles this past year and was asked to be part of "First Hand."
"It's really an approach where the performer is being invited to bring everything they have in their dance history to the stage yet navigating or composing how they shape their dance vocabulary," Warby said. "In a larger way, the performers have to wake up and notice what they're doing and in turn, the audience, because of that, then have to do the same thing."
Roussève said that what distinguishes the world arts and cultures/dance department from other dance departments is that they have professional choreographers on faculty who kept their careers going.
In anticipation of the weekend's event, Roussève also said he enjoys pushing the students because they are inspired to have more rigor.
"I enjoy seeing them rise to the occasion. We make it clear the first day. They work extremely hard. It's not run like a normal dance class; it's a higher level of commitment. To see how enthusiastic and how hard they work is inspiring," Roussève said.