Q&A: UCLA men's water polo coach Adam Wright becomes player in USA-Hungary rematch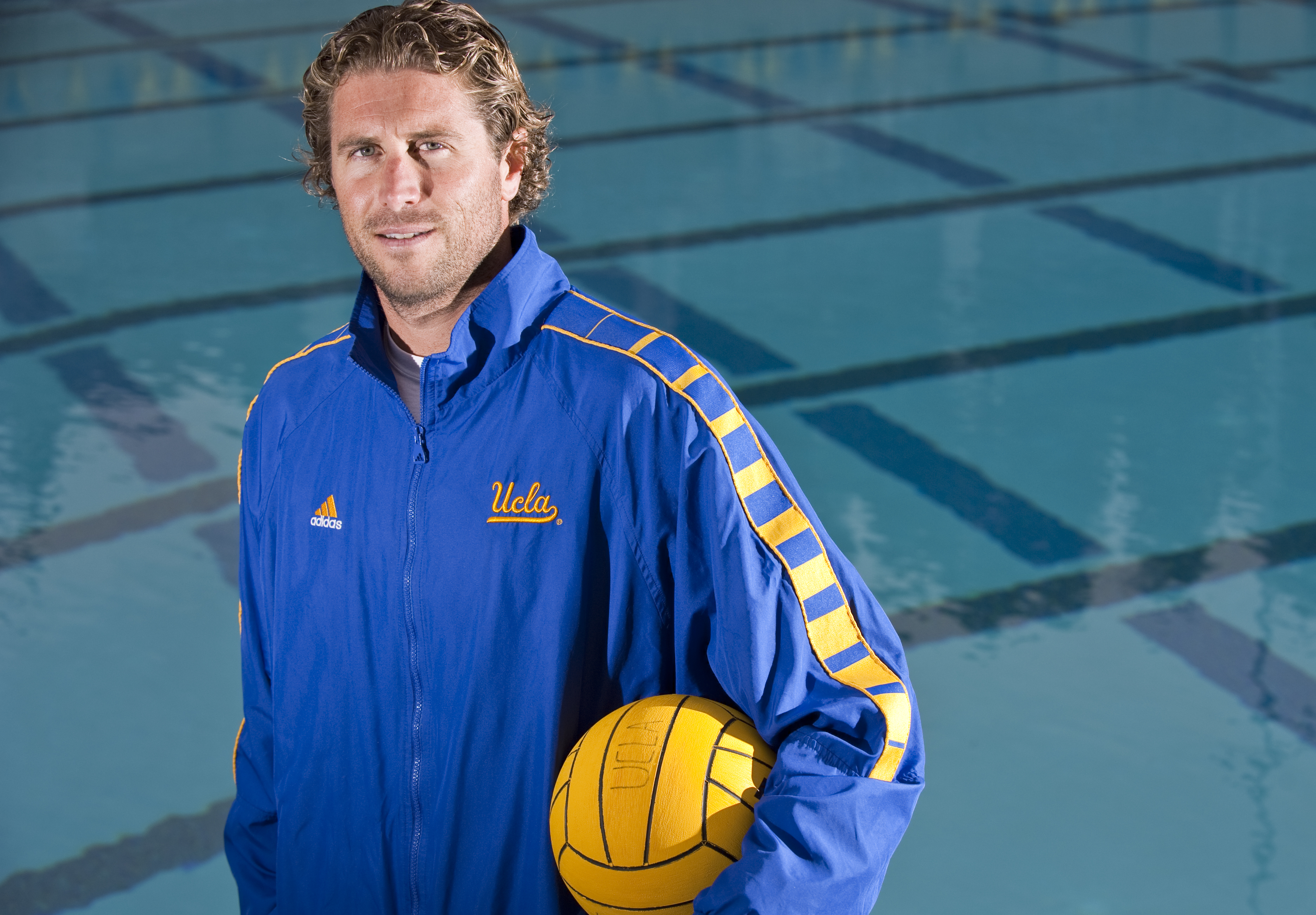 UCLA men's water polo coach Adam Wright will take to the pool as a player today when the U.S. Men's National Water Polo team faces Hungary in an exhibition match at Spieker Aquatics Center.
By
Daily Bruin Staff
May 31, 2012 12:46 a.m.
For those looking for an early taste of Olympic action, look no farther than today's exhibition match at the Spieker Aquatics Center between the U.S. national men's water polo team and Hungary. The match pits two of the world's best in water polo in a rematch of the 2008 gold medal game, which Hungary won for its third straight gold.
UCLA men's water polo coach Adam Wright is intimately familiar with the location and the teams. Wright was on the silver medal-winning team, then assumed the coaching position at his alma mater while continuing his international playing career. At 35, Wright will head to his third Olympic Games this summer. The Daily Bruin's Ryan Menezes caught up with Wright to discuss tonight's game and how he's balancing his life as a player, coach and parent.
Daily Bruin: What part did you play in having this game at Spieker?
Adam Wright: When I knew these teams were coming to town and we were going to have a series of games … coach Terry Schroeder asked me what I thought. We've really never had a game in L.A., and now, we have an unbelievable venue. He was really excited on the idea of having a game in L.A. We've had games in Thousand Oaks, Orange County, Northern California, but never really here in L.A. He told me to go ahead and pursue it. I went to (Associate Athletic Director) Ken Weiner, and it kind of carried on from there.
DB: Playing in the London Olympics has been your plan for a while. What has your training been like these past few months?
AW: I'll be up in Thousand Oaks at 7 in the morning, we have training until noon and then drive back down to UCLA for UCLA training and then back up at night, until about 10:30. I can't complain. Sure, the days are long, but it is what it is and I love what I'm doing.
DB: In terms of the opponent, does seeing Hungary on the other side of the pool evoke any extra feeling, knowing you lost a gold medal in 2008?
AW: It evokes some memories. For me, the big thing is moving on week by week here. Our team's ultimate goal is London. We're using this training as … a measuring stick for where we are individually and as a team. Water polo's a small world and I'm very close with a lot of players on that team. But when the whistle blows and we start playing, of course (we will play hard). When we have the opportunity to play Hungary, a three-time Olympic champion and the team that beat us in the gold medal game, we want to win.
DB: The national team gets to work out a lot of players during these exhibitions before the London roster is finalized. One of those players is goalie Chay Lapin, whom you coached in high school and at UCLA. What advice have you given him as he tries to make his first Olympics?
AW: The biggest piece of advice that I gave to him is that it's not easy. I remember when I was leading up to Athens. You've really got to try to relax and invest in your training. If you really put everything into your training, you'll reap the benefits. The biggest thing is the mental hurdle as you try to make your first Olympics. We've talked about that. Selfishly, as a coach of him and someone who has known him for a long time, I want what's best for him.
DB: You mentioned a lack of sleep "" your newborn baby surely plays a part in that, too.
AW: Yeah, 12 weeks ago.
DB:* You named your first child Rome, partly after a city you played in professionally. What's your new arrival's name?
AW: Zsolt. It's actually Hungarian, which is quite funny that we're playing Hungary.
DB: How'd you land on that name?
AW: I played professionally for quite a few years with Hungarians. My wife and I, we always kind of liked the name. It means "honorable person." We decided on that. A little different.
So here we are, playing Hungary. Zsolt is a very common name in Hungary. Like Rome, a little offbeat, but for us, it's something that's been a part of our lives, playing overseas.
DB: Hopefully, he's not cheering for Hungary.
AW: No. (Laughs.) He'll probably be sleeping, to be honest.
Email Menezes at
rmenezes @media.ucla.edu