UCLA graduate student and Libertarian Steve Collett runs for Congress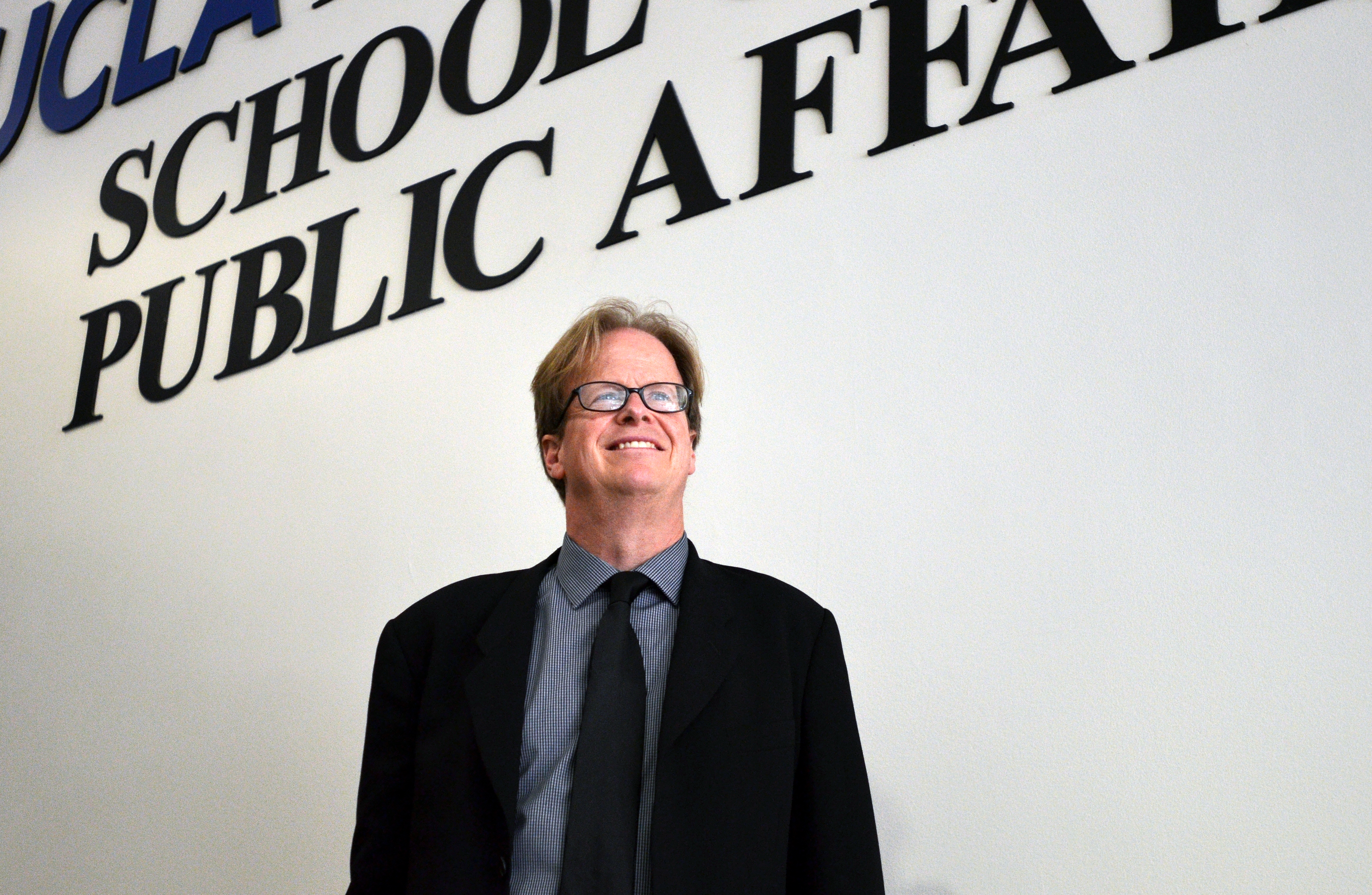 Steve Collett, a graduate student at the Luskin School of Public Affairs, is currently running for Congress. Last week, Collett participated in a debate hosted by the Santa Monica Law Club at UCLA with four other candidates seeking to win a seat for the 33rd Congressional District.
Not many students can juggle five classes, a business and a congressional campaign.
But UCLA graduate student Steven Collett, 57, is currently studying public policy at the Luskin School of Public Affairs, running his own accounting firm and pursuing a bid for Congress.
Collett, the sole Libertarian in the race for California's 33rd Congressional District, will square off in June against Democratic, Republican, Green and independent candidates, including longtime Democratic incumbent Henry Waxman.
Brad Rowe, who is Collett's colleague, said he met Collett early during their tenure in the public policy graduate program.
Rowe said he found it inspiring to see Collett take a pivot in his career while building on his previous experiences and time at UCLA to realize his political aspiration.
"It's been a lot of fun to watch (Collett) progress and grow," Rowe said.
Collett said that although he sometimes draws different conclusions from course material presented in class, he has found his classes and professors very valuable.
It was at the school of public affairs that Collett said he hoped to find the tools to develop his political platforms and accrue the credentials for a congressional race.
Mark Kleiman, Collett's adviser and a professor of a public policy, acknowledged that Collett is a busy guy.
"I'm hoping he will have some time, if he doesn't get elected, to do research," Kleiman said.
According to the school of public affairs, Collett is the only student in recent years to concurrently pursue a master's degree while running for a position in Congress.
Although Collett's background lies in the private sector, he said his interest in politics began as he followed the progression of the Mexican drug war, which has involved drug cartels fighting each other as well as the Mexican government for control over the drug trade.
Seeing the human cost of the drug war, Collett said, led him to become interested in drug policy reform. Collett also said he is frustrated with what he perceives as a lack of movement on the part of American politicians in loosening restrictions on marijuana regulation.
Collett also said he wants to see financial reforms with regards to California's prison system, which he said drains state funds that could be reallocated to areas that would generate societal goods, including education.
"The best dollars we spend are in education," Collett said. "I'm a big believer in education "" I'm a product of the public school system."
Before Collett gets a chance to implement any policy changes in office, several hurdles remain.
To proceed to the general election, Collett must first come in second in the primary race. California congressional primaries will be held on June 5.
According to the Federal Election Commission, Collett has raised $212,989.13 in total receipts "" and ranks as the second highest fundraiser in the race "" compared to incumbent Waxman's $434,245.92.
His flurry of fundraising has been another part of a schedule that includes constant commutes between the UCLA campus and his Venice-based business and campaign offices.
"I have no social life, I'll put it that way," Collett said with a laugh.