Building on the Past: Westwood buildings have endured through time, multiple businesses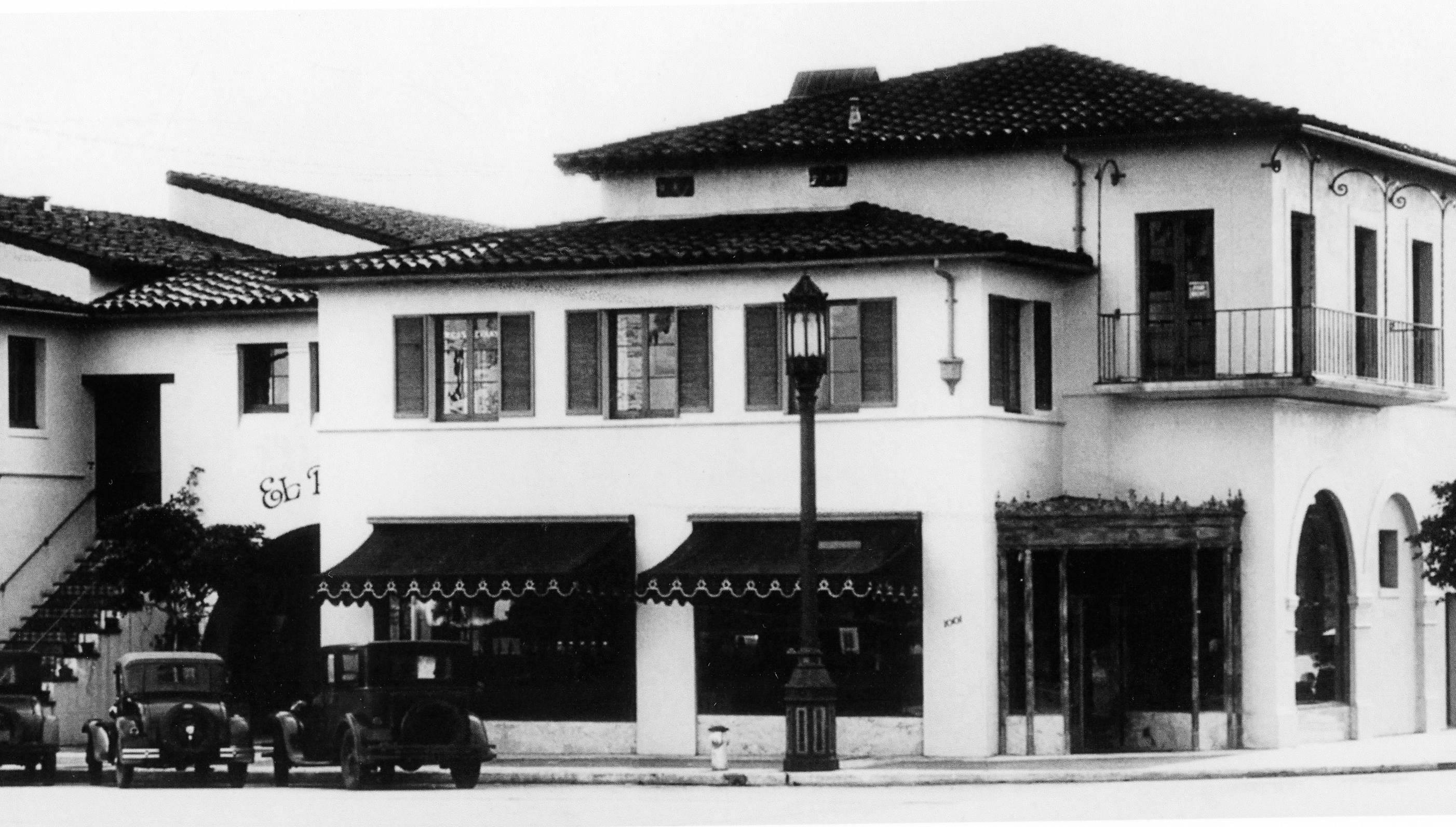 Building on the past: The architectural history of Westwood
PART ONE
Yamato Restaurant, Peet's Coffee & Tea/800 Degrees Neapolitan Pizza
TODAY
California Pizza Kitchen, Ralphs/Target
Many buildings in Westwood Village have a rich backstory. The Daily Bruin first wrote about some of these buildings, including Yamato Restaurant and the building that houses Peet's Coffee & Tea and 800 Degrees Neapolitan Pizza, in April. Here is the second installment in this series, which takes a look at how some well-known locations have changed over the years.
California Pizza Kitchen
When students were craving a good, old-fashioned malt, they used to go to Tom Crumplar's malt shop.
Boasting to be "the home of the world's thickest malts," Tom Crumplar's was a popular hangout spot for university students, said Steve Sann, chair of the Westwood Community Council.
That was back in the 1940s.
Now, customers who go to the corner of Broxton and Weyburn avenues are in search of pizza. To its credit, though, California Pizza Kitchen does offer its own selection of frosty drinks.
California Pizza Kitchen is housed in the El Paseo building, which was built in 1932, Sann said.
The building, which also formerly housed the Monica's on Broxton clothing store, was modeled after the El Paseo Mexican Restaurant, a famous Santa Barbara restaurant known for its Mexican plaza garden setting.
The El Paseo building in Westwood Village features a patio with water fountains which originally could be accessed from both Broxton and Weyburn avenues, but one of the entrances is now closed off, Sann said.
Such patio buildings can be found throughout Westwood Village, including another at the corner of Broxton and Kinross avenues.
Jeffrey Hwang, a second-year electrical engineering student, has often passed by the patios and fountains while in the Village.
"I never really knew why they were there, since it seems kind of random by places like (California Pizza Kitchen), but it definitely adds a nice touch to the buildings "" it makes Westwood seem more quaint and inviting," he said.
Tom Crumplar's was a part of this structure until it went out of business and Mario's, a traditional Italian restaurant, took over from the 1960s until the 1990s, Sann said. After Mario's closed, the entire structure was renovated.
In the open patio between Monica's and California Pizza Kitchen, the lion's head fountain was restored and a new eight-pointed star fountain, modeled after the fountain at the Geffen Playhouse on Le Conte, Avenue was installed.
The renovation additionally restored the ceramic Spanish tiles, wooden beams stenciled in blue and gold and hand-painted frescoes.
Also, blue and gold tiles, emblematic throughout Westwood Village, can be spotted on the original staircase along the side of California Pizza Kitchen.
Ralphs/Target
Most students are familiar with the Ralphs grocery store on Le Conte Avenue. With a Target retail store coming to the same building this summer, the site that stretches down Le Conte and Weyburn avenues will likely gain more foot traffic.
But the large building, well suited for aisles upon aisles of goods waiting to be bought, was actually built as a department store.
Bullock's department store in Westwood Village was originally built in 1931 on Weyburn Avenue, where the Bebe clothing store is now located, said Sann. Bullock's was a chain of high-end department stores throughout California.
Later, it became apparent that Bullock's needed a larger space for business.
Welton Becket, who also designed the original Pauley Pavilion, was hired to build the new Bullock's department store in 1951 on Le Conte, Sann said.
Macy's department store then acquired the property and merged with Bullock's, though not much changed aside from the name, he said.
Suji Noh, a first-year political science student, was surprised to learn that the grocery store was previously a department store. Noh said she thought a Ralphs grocery store is more convenient for college students, anyway.
The department store closed in 1998, and the single-user building had to be changed into a multi-tenant space as escalators and internal elevators were taken out, Sann said. What was once the Bullock's men's department on the first floor will become Target.
The second-floor women's department is now Ralphs grocery store. Bullock's tearoom on the top floor, where patrons could sit and eat popovers while watching models stroll through wearing Bullock's merchandise, became a Longs Drugs store and is now the UCLA Westwood Child Care Center, Sann said.