Professor Judea Pearl receives Alan Turing award for work on artificial intelligence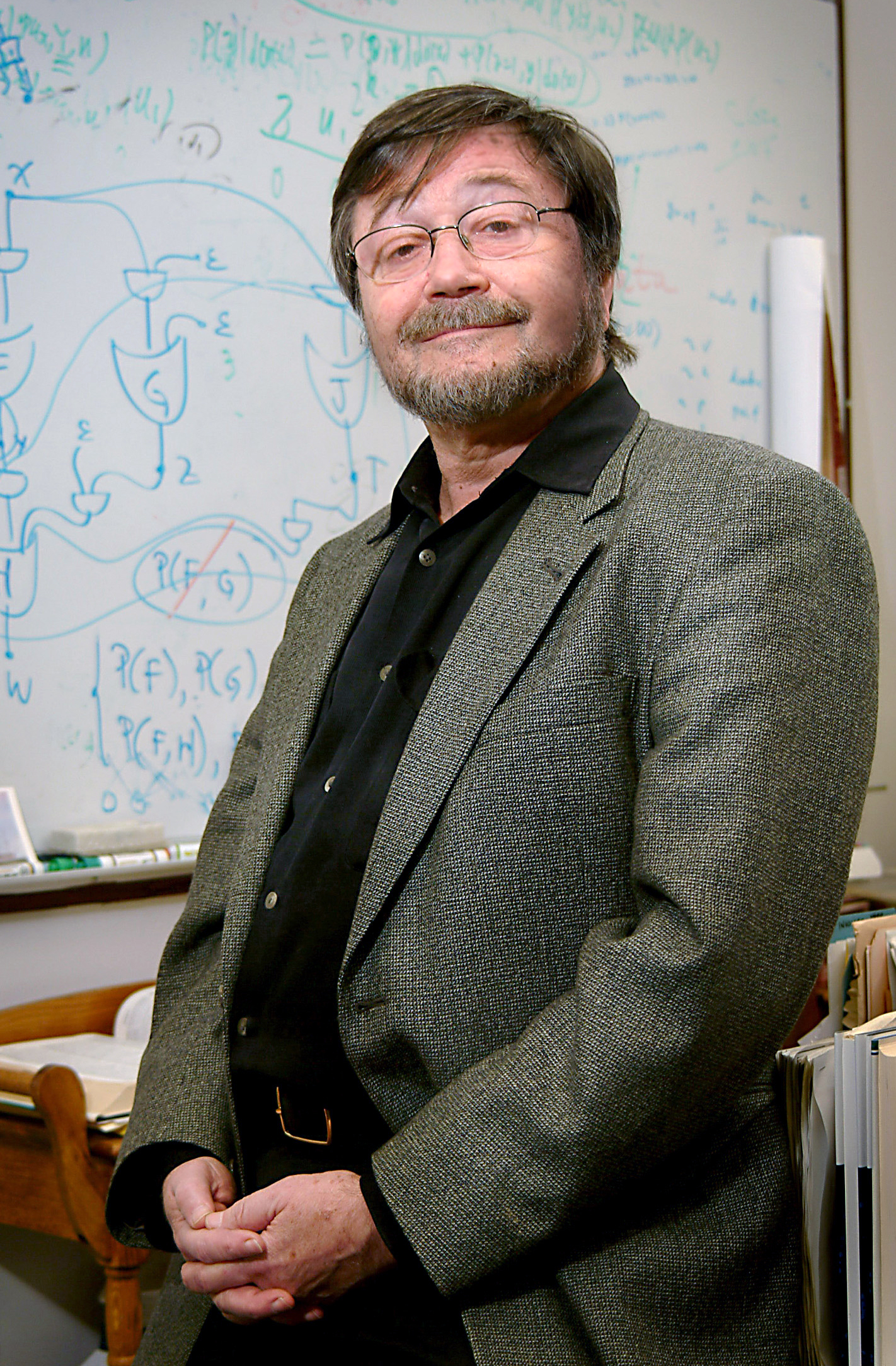 Courtesy of JUDEA PEARL
Professor Judea Pearl is this year's recipient of the esteemed Alan Turing award.
April 16, 2012 12:37 a.m.
Correction: The original version of this article contained an error. The Israeli army did not pay Pearl's tuition.
Clarification: The original version of this article was unclear. The Alan Turing award is considered the highest honor in the field of computer science. Professor Pearl will formally accept the Alan Turing award on June 16.
Judea Pearl remembered hiding under a staircase with seven other children when Egyptian forces launched an air-attack on Tel Aviv, Israel in 1948.
"Kids, it's going to be much worse; it's only the beginning, but we are going to prevail," he remembered his neighbor saying during an air strike in the 1948 Arab-Israeli War, a conflict between the state of Israel and Palestinian-Arab forces over territorial boundaries. Israel went on to win the war, and more than doubled its population in one decade.
Pearl credits his home country for helping him believe that anything was possible, and he looks for opportunities to repay its support, Pearl said.
That's part of why the professor emeritus in the UCLA Computer Science Department takes special pride in being this year's recipient of the Alan Turing award from the Association for Computing Machinery, an award granted to intellectuals who make significant contributions to the realm of computer science. The Alan Turning award is considered the highest honor in computer science.
Pearl will formally accept the award at the ACM A.M. Turing Centenary Celebration and Awards Banquet on June 16.
Pearl is the fourth computer scientist from Israel to win the award, making Israel third among countries with the highest number of Turing recipients.
"I didn't think I would ever (win the Turing award) because the other people who got it are giants, and I didn't consider myself a giant," Pearl said.
Pearl said he was also concerned that his work, which is more philosophical than contributions made by other Turing award winners "" such as the invention of new programming languages "" would not be appreciated by the rest of the computer science community.
But philosophy has more in common with computer science and engineering than most people think, Pearl's colleagues and contemporaries argue.
Philosophers are a type of engineer, said Christopher Hitchcock, professor of philosophy at Caltech and a speaker at the Judea Pearl Symposium, a conference dedicated to Pearl's contributions to computer science, held in 2010.
"Ordinary people ride in elevators or talk on telephones, but engineers pick these things apart," Hitchcock said. "A philosopher is like that in many ways. They pick apart the ideas that people take for granted."
Pearl, by uniting the thinking between philosophy and computer science, knows how to make difficult concepts accessible, said Maya Petersen, one of Pearl's co-editors on a new academic journal being published later this year.
While in college, Petersen admired Pearl's work, Petersen said.
"He was my intellectual hero," she said.
Pearl was also recently awarded the Harvey Prize by his alma mater, the Technion, a science and engineering university in Israel.
It was the Technion, during the late 1950s, that encouraged Pearl to continue to study mathematics and engineering. He said professors at the Technion were enthusiastic, spontaneous and included students in on their scientific endeavors.
"I had one teacher that knew about geography, history, mathematics and physics, and he taught without notes … I can't do that," Pearl said.
Pearl graduated the Technion with a bachelor's degree in electrical engineering.
In the 1960s, Pearl arrived in the United States to complete his post-graduate education. He said the transition was not difficult because the American education system was far less demanding, but he noticed a lack of enthusiasm among American students, as compared to those in Israel.
As opposed to Pearl's peers in Israeli schools, whom Pearl said expected teachers to relay information clearly in lecture, American students often remained passive in class,
"(I am still) surprised students can sit in class and not speak up without understanding," Pearl said. "They say, "˜OK, when I have time, I'll go over the lecture at home and try to understand.'"
Now, Pearl expects his students to have a thirst for knowledge.
As a research mentor to his doctorate students, Pearl said he tries to give them the freedom to think critically and generate their own questions.
"(Pearl) is amazing to interact with," said Elias Bareinboim, one of Pearl's doctorate students. "He treats his students as peers and is sometimes in his office at 4 a.m. to discuss research problems."
In 1970, Pearl began teaching and doing research at UCLA, work that eventually led to the creation of the Cognitive Systems Laboratory, where he serves as director.
Comprised of Pearl and his students, the small organization attempts to equip computers with certain cognitive abilities.
"(We) try to make a computer think the way a human thinks," Pearl said.
The work is demanding, but it's a testament to work that has exceeded his expectations, he said.
"Looking at my career and accomplishments, I can say I did more than I thought I was capable of," Pearl said.