UCLA women's gymnastics qualifies for NCAA Championships, finishing first in regionals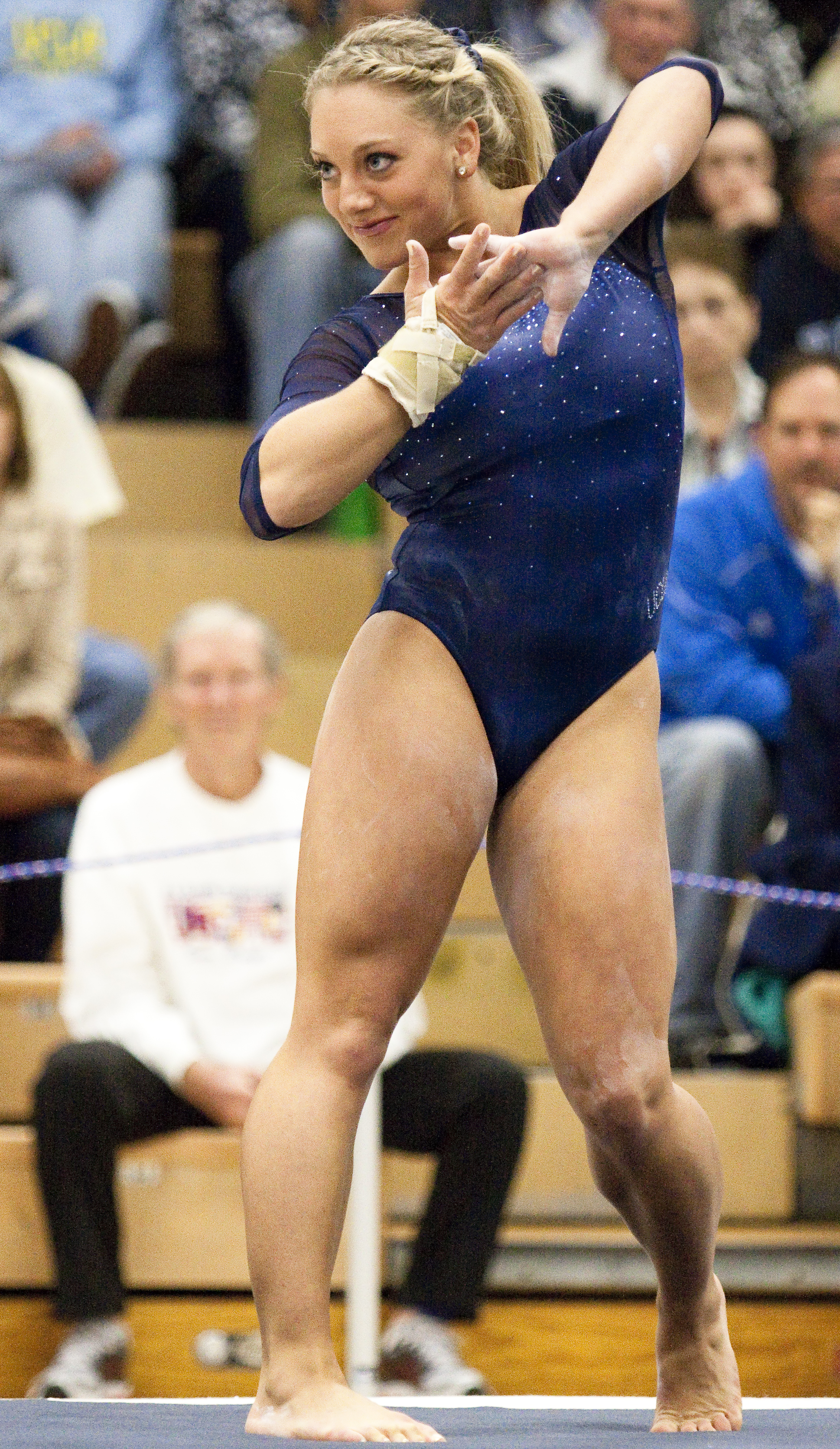 Sophomore Samantha Peszek led the women's gymnastics team to a victory in the NCAA Regionals and a trip to the NCAA Championships.
Gymnastics
UCLA 197.225
ARKANSAS 196.825
Behind the Score:
28
Times UCLA has advanced to the NCAA Championships
20
Regional championship titles for UCLA
39.6
Career high for Samantha Peszek in the all-around
A spectator watching UCLA during its third rotation bye at the NCAA Gymnastics Regionals in Fayetteville, Ark., would not know of the injuries and setbacks the team faced leading up to the meet. To the casual viewer, the Bruins were all smiles, dancing to the music in the arena as if nothing could stop them.
UCLA proved that statement right, posting a 197.225 total to qualify for the NCAA Championships. UCLA finished the meet ahead of Arkansas, which also qualified for the championships, over Boise State, Missouri, Maryland and New Hampshire.
Coach Valorie Kondos Field attributes the team's success to staying in their "Bruin bubble" throughout the meet.
"We were tested very early on because our first athlete up on the first event did not do well at all. It would have been easy for us to unravel, but this is championship season, and this is what we train for," she said.
"Staying in the bubble means to keep going forward and not let any adversity take us off track."
The Bruins started off the meet with a 49.075 on bars. Sophomore Samantha Peszek, who injured her sternum on a double layout dismount the week before, stuck her dismount cold this time around.
"I was really nervous because I hadn't practiced bars much between Pac-12s and this meet, so to go out and hit a great set felt awesome," Peszek said. "I finally pushed the Pac-12 incident behind me, and having that under my belt going into nationals makes me a lot more confident."
UCLA posted a 49.225 total on beam in the next rotation, then waited through a third rotation bye while four other teams competed.
"The energy was just building the entire meet," Peszek said.
"We had the byes, and we were all dancing and being goofy. That's when our team does the best "" when we're having fun."
Sophomore Olivia Courtney agreed with her teammate, adding that the positive energy from her teammates inspired her to do her best on each event.
Courtney, who injured her groin muscle the week before on beam, powered through the injury and brought in high scores for her team on three events.
"Everybody was just feeding off each other's energy," she said.
"One person would hit, and that would make the next person want to hit even more, and that went on and on."
UCLA powered through floor and ended the meet on vault, where multiple Bruins stuck their landings for a 49.450 total.
"We were really pleased because we were working very hard to stick our landings," Kondos Field said.
"That was really important for us, and we just hit lights out. We just keep getting better."