Theater Review: 'Waiting for Godot'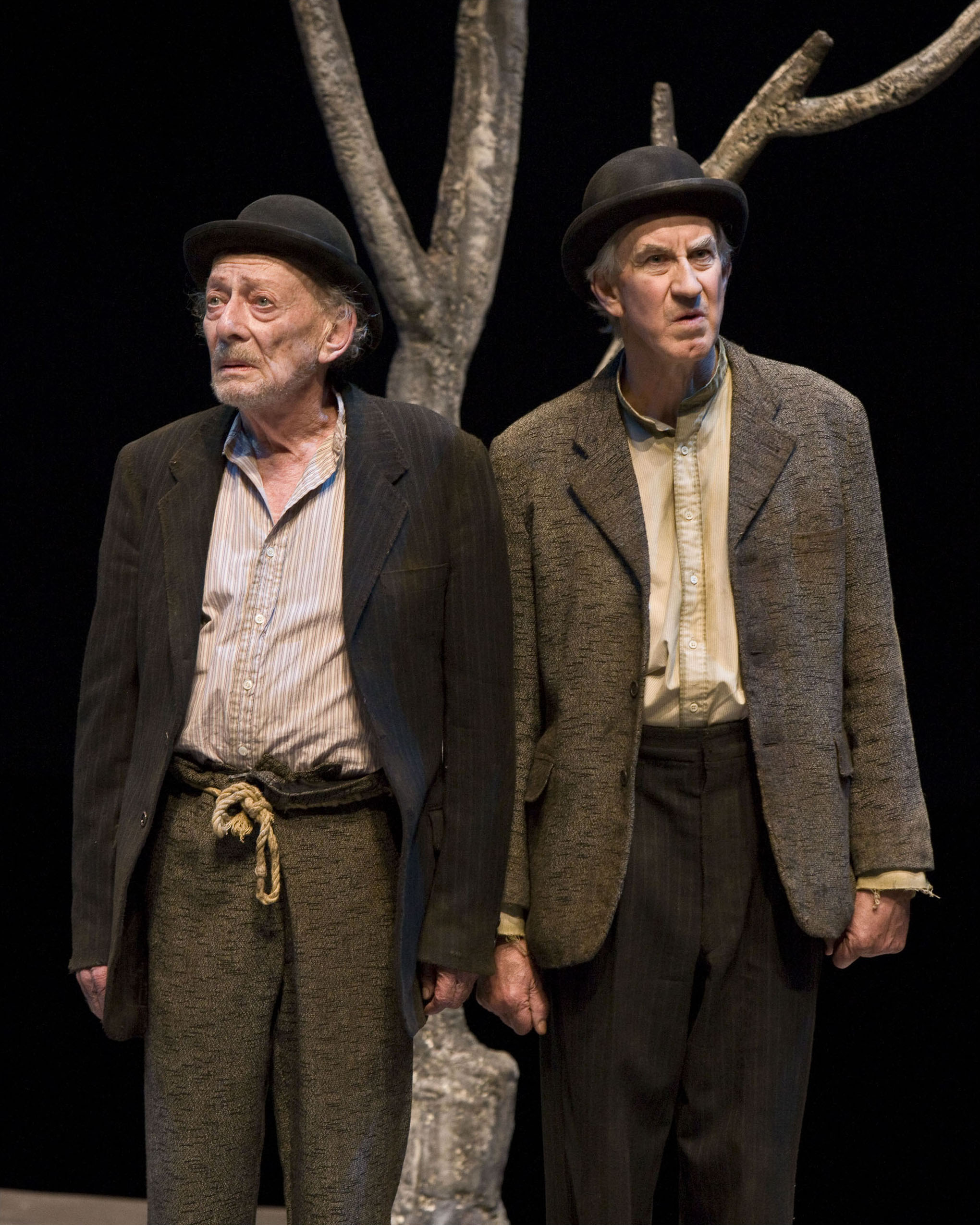 Photo Courtesy of Craig Schwartz
Waiting for Godot
Mark Taper Forum
Through April 22

On the surface, the plot of "Waiting for Godot" is simple. Two men stand beside a lone tree on a desolate road in an otherwise barren landscape. It is there that they wait for a man whom they have never met and known only as "Godot."
It's a story ending in the same manner of its beginning "" uncertain, disorienting and also widely praised as an existential masterpiece.
While Samuel Beckett's "tragicomedy in two acts" made its premiere in New York nearly 60 years ago, its absurdist humor remains poignant in the Mark Taper Forum's current revival of the classic.
Vladimir and Estragon, or rather "Didi" and "Gogo" "" as they affectionately refer to one another "" are the backbone of the play. Both actors Barry McGovern (Vladimir) and Alan Mandell (Estragon) deliver spot-on performances as the bickering duo in bowler caps stranded in the middle of no man's land.
McGovern and Mandell do well to distinguish the two in character "" McGovern plays Vladimir with a charming humor, further enhanced by his Irish accent and moments of song.
Mandell embodies Estragon with an irresistible swagger, many times stealing the spotlight with a single pivot of his hips "" which still swing after 75 years of acting. His pacing spunk delivers Estragon's role as an endlessly indecisive and equally worried man, perhaps best captured in his woeful line, "Nothing happens, nobody comes, nobody goes, it's awful!"
McGovern is fitting as his counterpart's companion, whose infectiously soft smile and knowing nods complement his bewildered and forgetful companion.
Even in the midst of their less-than-intelligible bantering, the two reveal a darkly humorous portrayal of humanity. "Didi" and "Gogo" relentlessly engage in roundabout arguments, yet make up in seconds' time. It's perhaps the closest simulation to the insanity on a deserted island with one's best friend.
The minimalist, circular set design reinforces Beckett's focus on situation "" a chalky dusted stage is augmented only with a sparse tree, a collection of rocks and an eerie backdrop of rolling hills and dark clouds that stretch into oblivion.
The audience is thus a part of their performance too "" waiting anxiously for Godot along with Vladimir and Estragon, and likewise questioning the mysterious man's existence.
Tyrannical Pozzo (James Cromwell) and his roped slave Lucky (Hugo Armstrong) enter as the only markers of time's passing in the play. The two make their way through Vladimir and Estragon's stranded existence once in Act I and once more in Act II, only to have no recollection of ever meeting the pair once before. Their roles highlight the play's repetitious motifs and Beckett's signature elements of the Theatre of the Absurd.
Armstrong's delivery of Lucky's single ranting monologue from an otherwise silent character is impeccable "" performed without pause and a stamping fury that brought the audience to applause at the show's opening night.
One thing is certain "" Beckett's play makes its point to bewilder the audience. By reveling in the madness and relenting from attempting to organize a storyline, the script shines through to the audience.
Estragon validates the characters' absurd behavior in his impatient wait for Godot, noting that their seemingly inane arguments are not without purpose.
"We always find something to give us the impression we exist," Estragon muses to the audience.
Vladimir and Estragon continue to wait for Godot as they do from the play's very beginning. And like the two men in bowler caps, the audience will wait with them for the coming day.