GE class on science of food to tantalize students' taste buds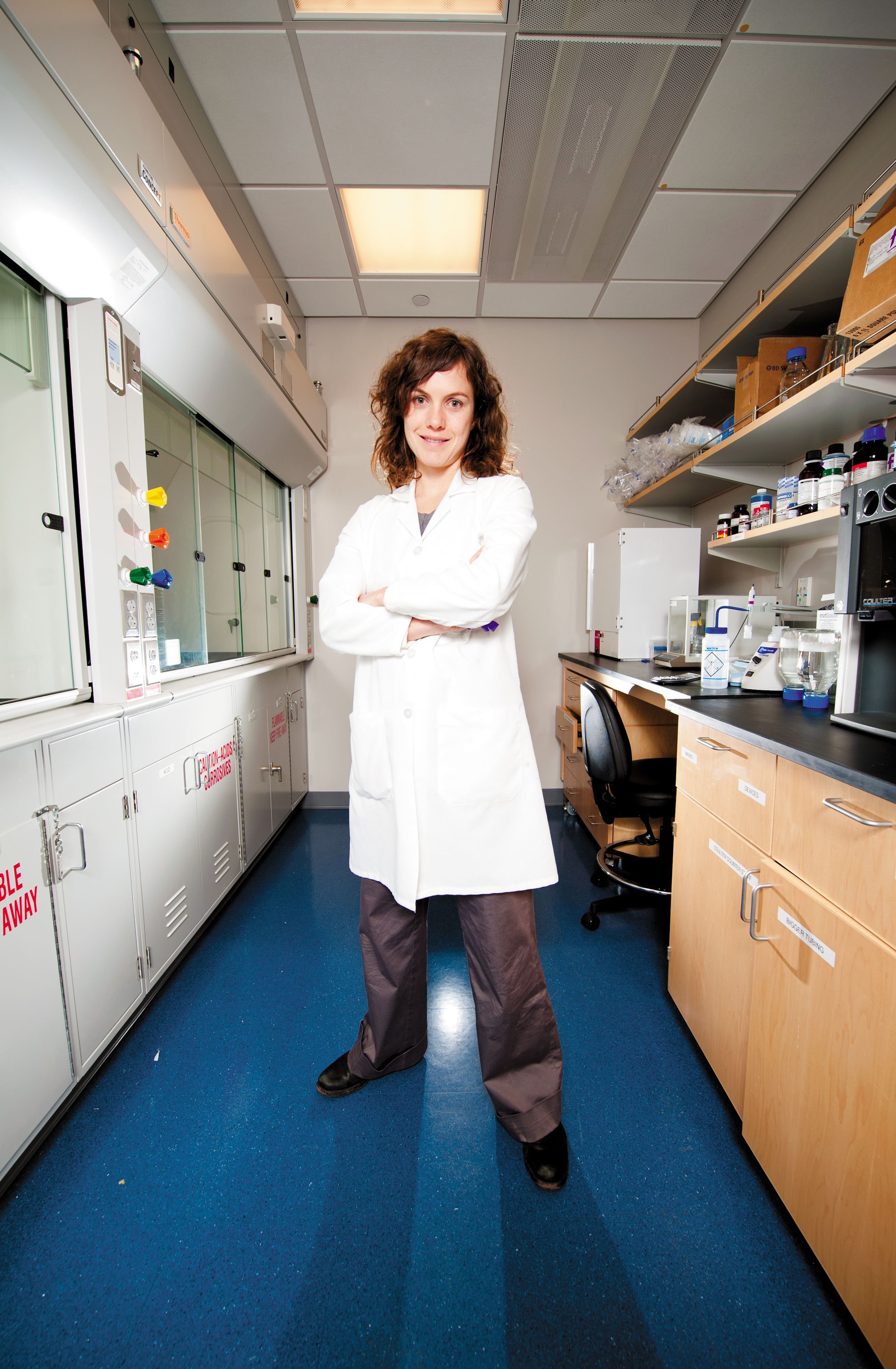 Assistant Professor Amy Rowat will teach a class about the science of food for spring quarter.
March 19, 2012 10:37 a.m.
Amy Rowat takes into account more than just recipe amounts when making a cake "" she also thinks about the different ways she can manipulate the molecules within the ingredients to achieve the texture she desires in her cake.
This spring quarter, Rowat, an assistant professor of integrative biology and physiology, will combine her knowledge of science and cooking to teach a class on the science of the food we eat.
Physiological Science 7, titled "Science and Food: Physical and Molecular Origins of What We Eat," will fulfill the General Education requirement for life sciences.
The course uses food examples to teach core scientific concepts to non-science students, Rowat said.
"Cooking is just a chemical refinement of things that come from the Earth, so we can study it from a biological, physical and chemical perspective," said Larissa Zhou, a research assistant for the course.
More specifically, the class aims to help students understand that the textures and mechanical properties of food can depend on the structures that the molecules inside make, Rowat said.
Topics include diffusion, elasticity, pressure, proteins and how the texture and composition of food lead to the different ways that they are cooked. A pork shoulder, for example, needs to be cooked longer and at a lower temperature than a tenderloin to break the protein collagen into gelatin, which results in a meat that is pleasant to eat, Rowat said.
"Using food to teach science is very effective because everyone eats, and many people love food," Rowat said.
Demonstrations will take place throughout the course. One of these will teach why pineapple is used to marinate meat with the purpose of illustrating how proteins can be degraded, she said.
The laboratory component of the class is still being refined but will consist of both experiments in a laboratory and activities that students can do with resources they have access to in the dorms, such as microwaves, Rowat said.
One activity will send students to Westwood to measure the elasticity of gels in their daily lives, ranging from boba tea to jelly. Other experiments include making pickles, yogurt and sourdough starter, which is used in making sourdough bread, Zhou said.
In addition to lectures and a laboratory component, there will be a guest chef in class each week to share his or her experiences and culinary approach to food and how science is integrated into their cooking.
Eight guest chefs will speak in a series of lectures that is open to the public, Rowat said. These chefs include Bill Yosses, the White House pastry chef; David Chang, the executive chef and owner of the Momofuku restaurant group; and René Redzepi, the chef and co-owner at Restaurant noma in Copenhagen, Denmark, and the founder of the Nordic Food Lab.
Topics covered in the guest chefs' public lectures will include the scientific approach of cooking and the benefits of using yeast and bacteria in cooking, said Michael Soh, a graduate student in education who has been involved with planning the course.
Rowat, who researches the molecules and physics behind the shape and texture of biological materials, said she has always had a long-standing passion for food.
She came up with the idea for the class because she wanted to teach something that was a part of students' daily lives, she said. This class is based off a similar course she offered at Harvard in fall 2010.
Students will have a final project at the end of the course that will be showcased in a science and food fair in June, Rowat said. The fair, which will be held in Moore Hall and Moore East Terrace, is the final part of the four-part public lecture series.
While she doesn't like to cook, Cecily Yuan, a second-year business economics student, said she is interested in the art of cooking and watching others cook.
Yuan said she would consider taking the class because she has not yet satisfied her life science requirement.
She said the approach would make it easy for her to relate to and apply science in her daily life.
"I'm not a big fan of science, but the cooking aspect would make the class more appealing to me," she said.