Gymnastics ready to reclaim top rank in the nation by improving details on their routines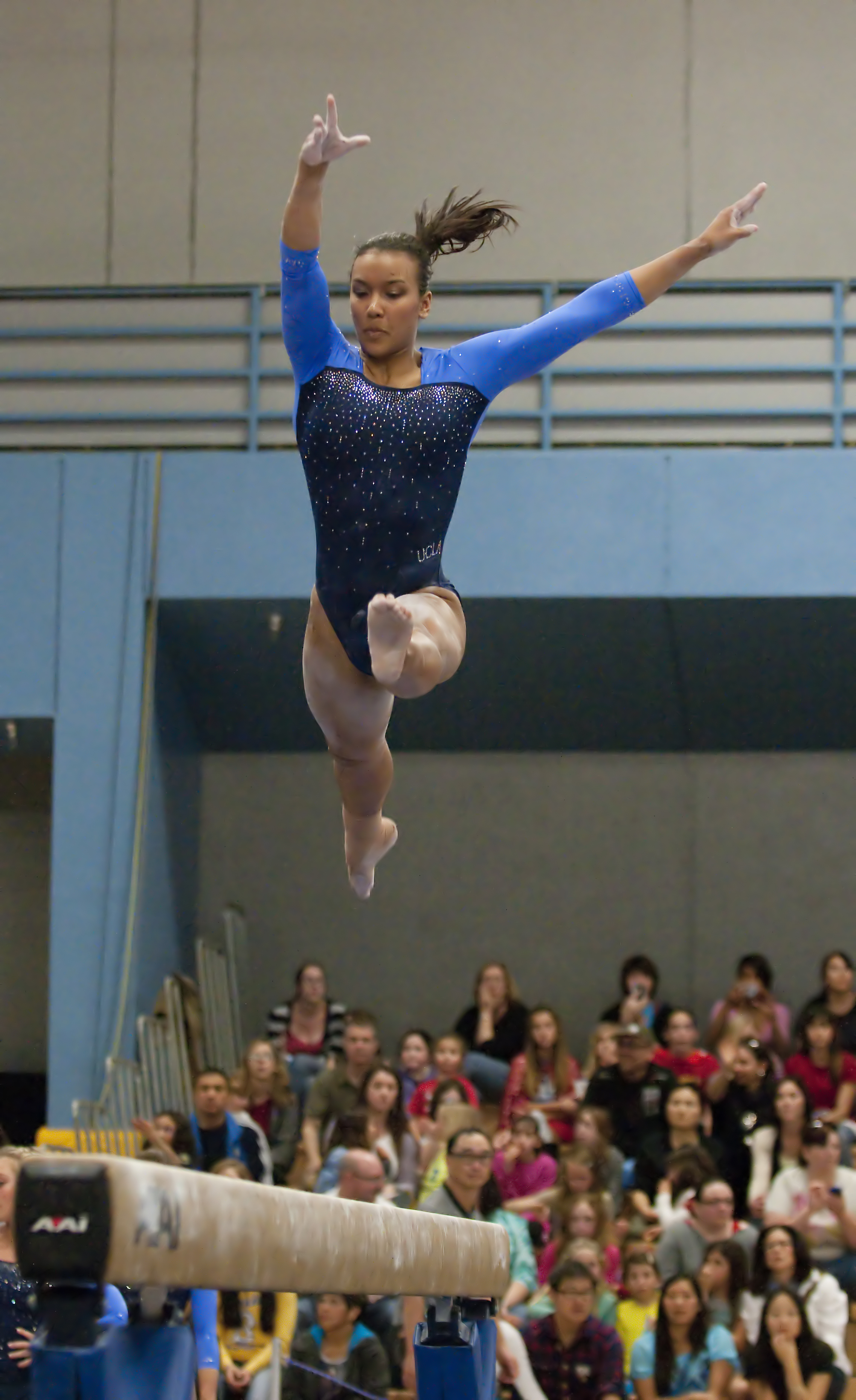 Junior Lichelle Wong and the No. 7 Bruins will face three other high-ranked teams at the IGI/Chicago Style Classic today.
In preparation for its meet today, the UCLA gymnastics team have taken a page out of legendary coach John Wooden's book.
Wooden said, "There is a choice you have to make in everything you do. So keep in mind that in the end, the choice you make, makes you."
With scores ranging from a season-low of 194.600 to a national best of 197.575 this season, the Bruins know that the choices they make not only in the lineup but also in their mentality have consequences.
No. 7 UCLA plans to take Wooden's words to heart today when it faces off against No. 15 Boise State, No. 18 Missouri and No. 19 Illinois in the IGI/Chicago Style Classic in Chicago, Ill.
"We're choosing to only (put people in the competition) who are 100 percent ready to compete," said coach Valorie Kondos Field regarding the team's strategy going into the meet.
"We need to work on our consistency. It doesn't matter where we do gymnastics; at home or away, we should be consistent."
After struggling with insecurities last season, junior Lichelle Wong knows the importance of consistency and making the right decisions for herself and for her team.
Adopting a positive mindset allowed her to harness her full potential against Stanford last week, where she placed second in the all-around.
"We need to raise our away scores, and that's all about the choices we make in practice and before the meet," she said.
"We're definitely ready to get that great away score. We did pretty well at our (away) meet at Cal; we just need to do the same things we did there."
UCLA counted its only loss of the season at an away meet in Seattle against Washington, where a score of 194.600 pushed the then-No. 1 Bruins into seventh place.
The team's goal is to raise its national average significantly after the setback against the Huskies.
The Bruins will have a bit of leeway in the process. With a team average of 196.435, UCLA averages about a point and a half above Boise State, Missouri and Illinois.
However, this advantage doesn't sway the team's goal. Instead, the Bruins will continue to stay focused on their routines rather than worry about their competitors.
"Success definitely comes from the decisions you make," said sophomore Samantha Peszek.
"You always have a choice. Are you going to hit, or are you going to be distracted by the other team? For us, we choose to stay in our Bruin bubble, stay present and stay in the moment."
Their high score against the Cardinal helped prove that the Bruins are a top-10 team.
Since their win, the gymnasts have focused on improving the details of their routines for today's meet.
Kondos Field believes that working on basics has been particularly helpful in this area.
"We're fine-tuning everything. The fingers, the head, the eyes, the performance quality on every event," she said.
"That's what sets us apart. We want the judges to feel that there's a little more polish and finesse to our routines."
Peszek echoed the sentiments of her coach, saying that the difference between excellent scores and average ones is in the subtler elements.
Wong agreed with her teammate, remarking that UCLA wants to keep improving to regain the top spot in the rankings.
"Every college in the U.S. has a team where every girl could possibly start out from a 10," she said. "But it's the details that are the most important. It's (the) little details that make a team the best in the country, and we want to be that team."