Theater Review: "A Raisin in the Sun"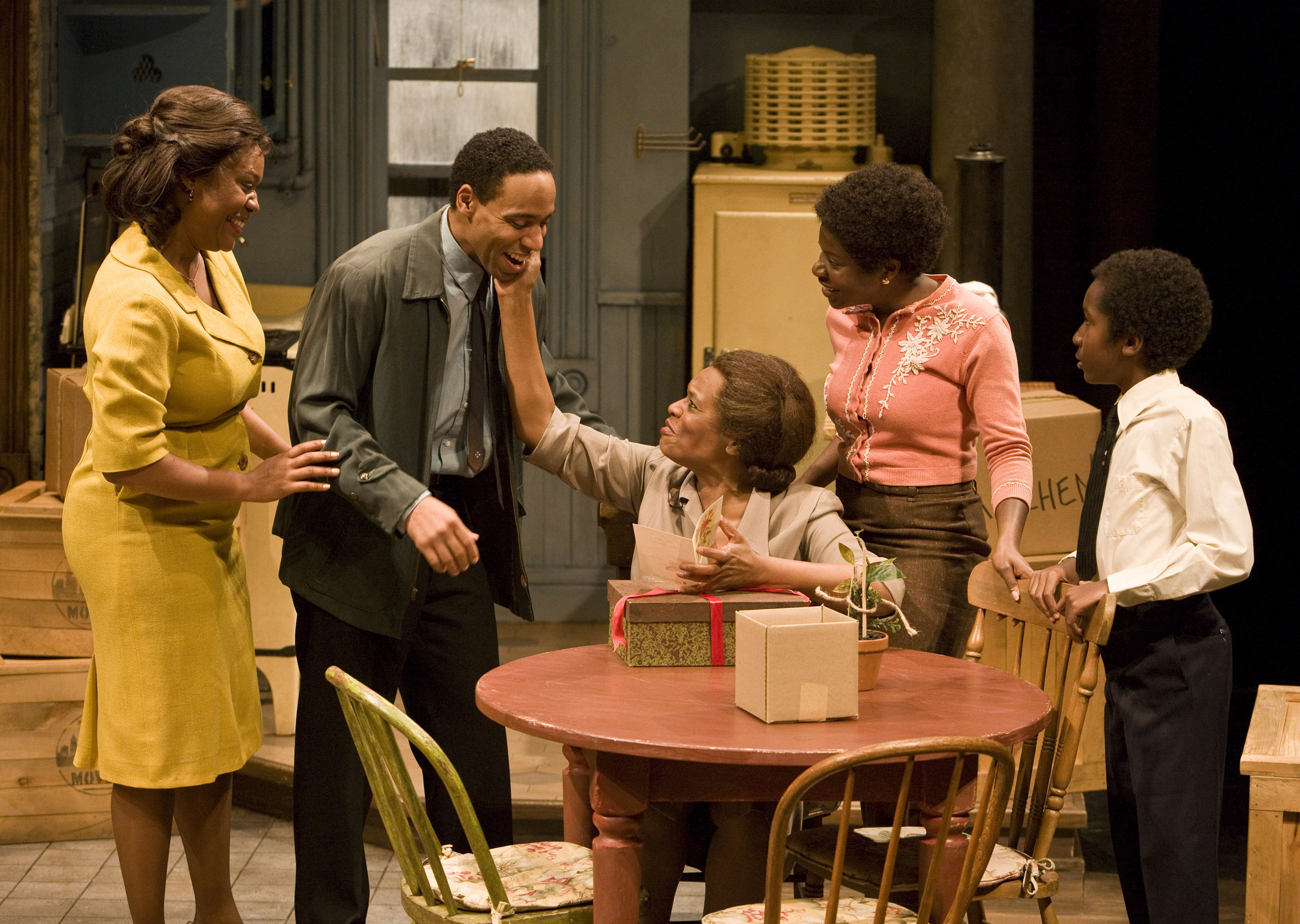 Courtesy of Craig Schwartz
"A Raisin in the Sun"
Kirk Douglas Theatre
Through Feb. 19

In the opening lines of his poem "Harlem," Langston Hughes muses, "What happens to a dream deferred? / Does it dry up / like a raisin in the sun?"
Dreams are at the heart of Lorraine Hansberry's 1959 play, "A Raisin in the Sun," which grapples with Hughes' very question. Through her portrayal of the Youngers, an African American family living in Chicago's South Side in the early '50s, Hansberry illustrates a dramatic portrait of family struggle and perseverance.
Though set entirely in a cramped two-bedroom apartment, director Phylicia Rashad captures a vivid snapshot of the beginnings of the Civil Rights Movement.
The set is exceptionally well-designed to portray a 1950s working class apartment, complete with vintage appliances, kitchenware, furniture and even an old record player. A living room couch doubles as a bedroom, and a shared apartment floor bathroom conveys the chaos of the living situation and the reality of crowded segregated communities.
Upon the audience's introduction to the Youngers' household, there is an air of extreme tension "" Walter Lee (Kevin T. Carroll) bickers with his wife, Ruth (Deidrie Henry), and his sister, Beneatha (Kenya Alexander). Meanwhile, family matriarch Lena (Kim Staunton) awaits a $10,000 life insurance check following her husband's death.
Financial disagreements plague the family as Walter vies to influence his mother's investments and argues that he should invest the money in a liquor store "" a venture his mother denounces. Carroll captures Walter's alcoholism and hysteria as a discontented chauffeur driven mad by the prospect of a check far larger than his earnings.
Lena has other dreams "" to move her family from its roach-infested apartment to a real home and save for her daughter's medical school. Staunton masterfully embodies both Lena's maternal love and stern convictions.
Outside of familial disagreements, the play tackles issues of identity. Beneatha emerges as a figure of the new generation "" a college student and aspiring doctor that rejects white assimilation. Alexander embodies Beneatha's feminist spunk with heartfelt emotion. Her efforts to reconnect with her African identity provide the family with comic relief as she takes up Nigerian dancing and dresses after befriending Joseph Asagai (Amad Jackson), a Nigerian exchange student. Beneatha and Asagai's scenes are particularly strong, and the couple's intellectual debates provide the audience with a sense of the beginnings of 1960s activism.
Asagai provides one of the play's most resonating messages when he offers his opinion of Beneatha's financial concerns, asking, "Isn't there something wrong in a house "" in a world "" where all dreams, good or bad, must depend on the death of a man?"
Darker issues of racism emerge as Lena places a down payment on a home in the middle-class white neighborhood of Clybourne Park, a decision that proves unwelcome to members in the community but ultimately brings the Younger family closer.
While "A Raisin in the Sun" first graced the stage nearly 53 years ago, Rashad's interpretation maintains the spirit of Hansberry's original production. The cast members inhabit their characters with powerful emotional precision, communicating the play's enduring relevance by paying tribute to those who have achieved their dreams through sacrifice and determination.
Email Roberts at [email protected]