Paying for out-of-state tuition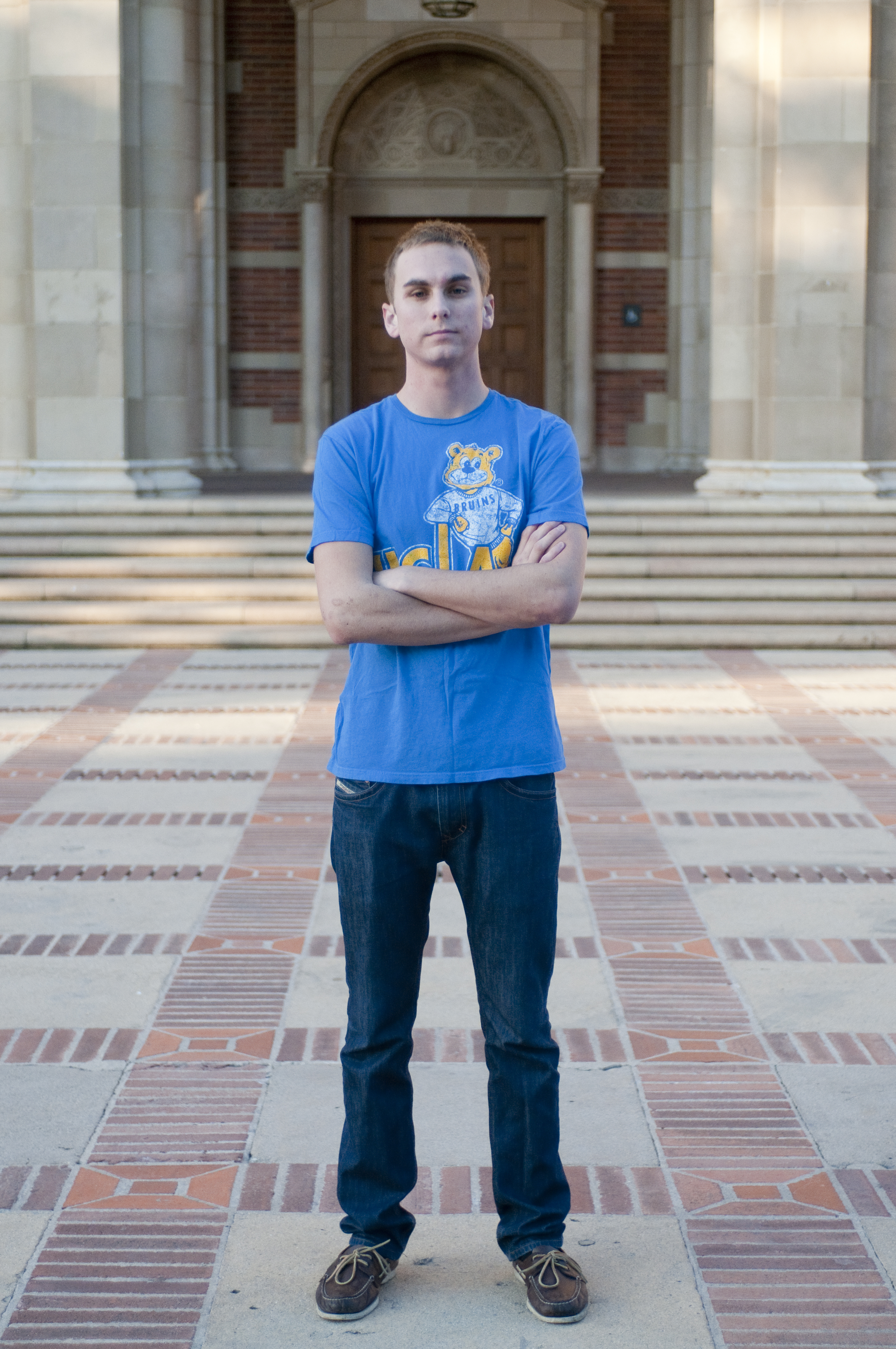 Ryan McNagny is an out-of-state student from Indiana. He has seen his tuition fees increase by 24.3 percent since coming to UCLA in 2009.
Read more from the Closer Look series "Financing an Education":
Ryan McNagny could have attended an in-state college.
He was accepted to the highly ranked Kelley School of Business at Indiana University, a three-hour drive away from his hometown, Fort Wayne. The school offered him a partial scholarship, and at the time, tuition was below $9,000 for Indiana residents.
But McNagny was keen to travel somewhere new for college and applied to several places on the West Coast. After attending a small, private high school, he ended up choosing UCLA for its large size and academics.
That decision meant his parents would spend about $30,000 on tuition and face the very real possibility of the number increasing.
"For one year at UCLA, we could have sent him to three years at Indiana," said Deb McNagny, Ryan's mother and an out-of-state representative for the UCLA Parents' Council.
Ryan McNagny is now a third-year communication studies student. He and his parents have seen non-resident tuition and fees jump by 24.3 percent since he arrived at UCLA.
The hefty price tag out-of-state students pay shelters them from even sharper tuition hikes. Since 2009, resident tuition and fees have gone up 54.2 percent "" more than double the increase that non-residents have experienced, according to a University of California Office of the President document.
"Out-of-state students are already paying closer to the cost of education, whereas California students are subsidized," said Dianne Klein, a UCOP spokeswoman.
Out-of-state tuition is set with the price of competing schools in mind, Klein said.
Deb McNagny said her family has made some sacrifices to pay for UCLA, but the steadily increasing tuition has not required any drastic changes.
"We're already paying $50,000 a year for tuition and travel, what's another one or two thousand?" she said, adding that her family is incredibly blessed to be able to afford tuition.
McNagny went back to work when her son started college. She and her husband don't eat out as often and temporarily stopped contributing to their pension fund, she said. They have also taken fewer vacations, and instead plan annual trips to UCLA for Parents' Weekend.
Ryan McNagny said he tries to save money on groceries and, over the summer, worked for a masonry firm in Fort Wayne. From his earnings, he pays for some of his own living expenses, while his parents cover tuition.
UC financial aid options are limited for out-of-state students. For example, the Blue and Gold Opportunity Plan, which has eased tuition increases for lower and middle-income students, does not cover non-residents.
But for years, the McNagnys figured their son would attend an expensive, prestigious college, and are equipped to support him financially, Deb McNagny said. Charles McNagny is an attorney for medical malpractice suits, and Deb McNagny, a registered nurse and paralegal, works for him.
The high cost of UCLA is worth it, because the school has introduced Ryan McNagny to people with experiences and backgrounds that radically differ from his, Charles McNagny said.
"He's away from home, away from the state, he's being exposed to a different environment," McNagny said. "There's a lot of valuable lessons to be learned from that."
One afternoon, Deb McNagny got a call from her son, who had just gotten out of a public speaking class. He told her that a girl had talked about going through the foster care system.
"He said, "˜She doesn't have parents like you and dad, no one helps her out with expenses. I just wanted to call and thank you and dad for letting me come to school here,'" McNagny said.
"At UCLA, he has the possibility to meet kids like this … who are inspirational. That's why I believe in paying out-of-state tuition."
Increases in tuition can be necessary to preserve the quality of a UCLA education, Deb McNagny said.
"I think that UCLA is on the right track as far as finding other sources of funding since the state keeps cutting and cutting and cutting," she said. "Harvard didn't build its multi-million dollar endowment fund overnight, and UCLA's not going to do that either."
Deb McNagny sees parents as an important element of the solution to generating more funds for the university and supporting students who can't keep up with rising tuition.
For her part, she has contributed to fundraising outreach for the Parents' Council and donates $250 each year. She said she imagines what UCLA could do if every family donated $25.