Kupchak talks success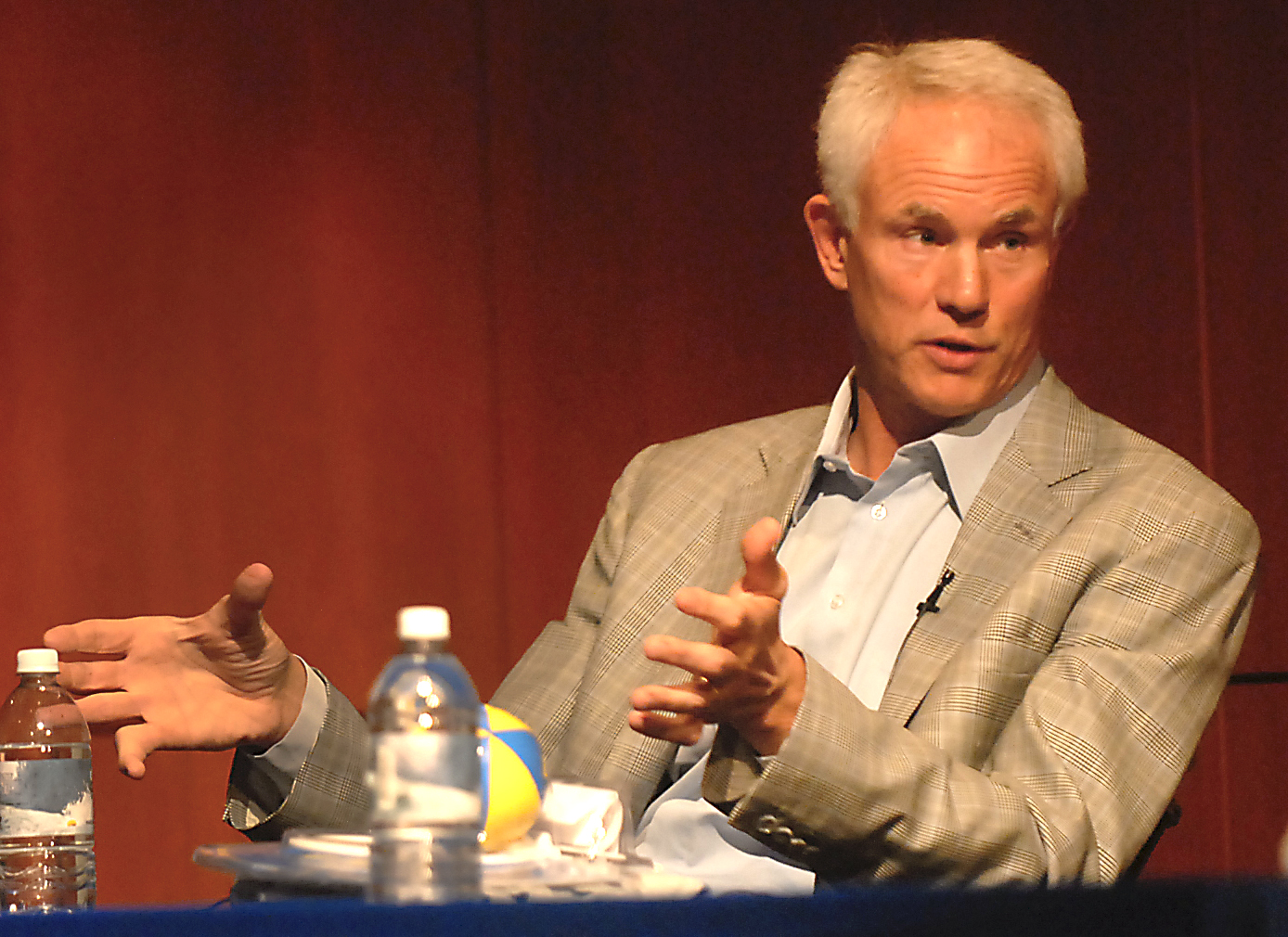 IMED invited former Bruin and Lakers General Manager Mitch Kupchak to UCLA on Wednesday as a guest lecturer to give a speech focusing on sports, medicine and science.
Lakers General Manager Mitch Kupchak couldn't help but smile when he was presented with a miniature UCLA basketball hoop during yesterday's visit to campus.
"If only I had given this talk three or four months ago," he joked, alluding to the long-standing NBA lockout. "Hopefully, I won't have time to use this much starting tomorrow."
And while Kupchak couldn't discuss specifics of the lockout, which is a result of labor conflicts between team owners and the players' union, he did share wisdom accrued from years of basketball experience "" both as a player and a businessman "" in a lecture titled "Building Success in Science, Medicine and Sports."
The talk was a part of the weekly Institute for Molecular Medicine Seminar Series, which brings extraordinary people from across science, business and the arts to UCLA's Neuroscience Research Building for casual lectures. Past lecturers have included Nobel Laureates, best selling authors and University of California regents.
Series host Dr. Lee Goodglick, a researcher in the Department of Pathology and Laboratory Medicine, used the hour-long window to present Kupchak with issues ranging from the serious to the silly.
"Growing up in New York, did you ever think that you'd be sitting here today … with a player on your team named Metta World Peace?" Goodglick asked.
And while Kupchak chose not to comment on the recent name change of Lakers superstar Ron Artest, he did observe that professional sports have gained a significant amount of importance and visibility in the last few decades.
"There's so much at stake now in the NBA. … It's really no different than another Fortune 500 company," he said. "It's big business; it's high-profile."
Kupchak, who won an NBA championship in 1978 with the Washington Bullets and a gold medal with Team USA at the 1976 Summer Olympics before attaining his Master of Business Administration at UCLA, has experienced this changing dynamic both on the court and in the boardroom.
And it is the ability to survive these changes, he said, that is key to building a successful franchise.
"No matter if you have a good draft pick or a bad draft pick, if you're unlucky with a player who signs and gets hurt, you have to survive the bad years," he said.
"You have to live to fight another day."
This sentiment of perseverance is certainly one which has hit close to home for the Lakers in recent months.
After being swept by the Dallas Mavericks in the second round of the 2011 NBA playoffs, hopes for a "three-peat" of championships were squashed.
Soon after, long-time coach Phil Jackson announced his retirement,.
Speculation abounded about the Lakers' need to make major trades to freshen their veteran-heavy roster.
But no such trades occurred.Kupchak and team owner Jerry Buss held onto their experienced squad.
Now, with former Cleveland Cavaliers head coach Mike Brown at the helm, the team looks ready to reclaim their dominance.
For Irma Oliva, a fifth-year fellow in cytopathology, this focus on persistence and dedication holds relevance far beyond the basketball court.
"You could definitely take what he said and make it applicable to your life," she said.
"It was interesting to hear the perspective of someone who's extremely successful."
Many of the traits which spell success in professional sports, like extraordinary athletic ability and height (Kupchak himself is listed at 6'9″) are out of one's control.
But Kupchak concluded his presentation by telling his audience that true success is not just a result of natural talent.
"What we look for is the player who has the natural ability, who has the necessary skills but who works really hard too," he said.
"That's the player that becomes a superstar."