Il Tramezzino restaurant aims to create gluten-free menu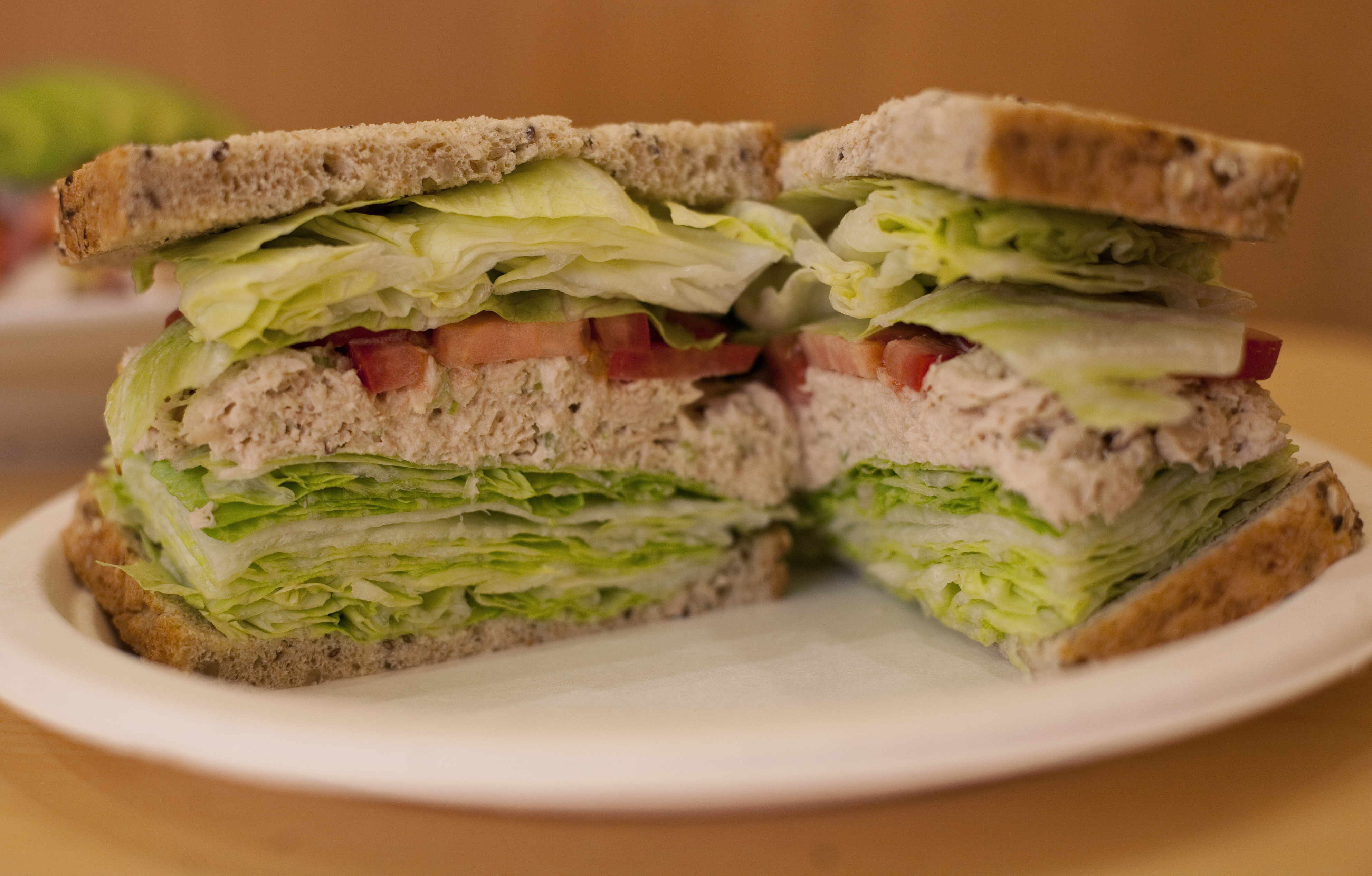 Il Tramezzino is featuring new gluten-free food options.
Il Tram Chop Salad
Tuna Sandwich on Harvest Wheat
Famous Chicken Special Panini
Mocha
Sept. 23, 2011 12:27 a.m.
More gluten-free menu options will soon be available at Il Tramezzino, a restaurant in the Anderson School of Management courtyard that wants to cater to gluten-free eaters.
Restaurant manager Devon Jackson-Cali himself follows a gluten-free diet. While working at Il Tramezzino's Beverly Hills location, Jackson-Cali heard more and more customers asking about foods made without gluten "" a protein found in wheat and other grains that allows carbohydrates to stick together.
Moving to the UCLA location, Jackson-Cali saw the opportunity to modify Il Tramezzino's standard options by making substitutions with gluten-free products.
"We're getting a gluten-free menu together sometime this quarter," Jackson-Cali said.
All of Il Tramezzino's soups are already gluten-free, and buyers can request the bread with sandwiches and paninis to be gluten-free. Jackson-Cali is also looking into doing the same for the restaurant's pastas and desserts.
A small percentage of the population suffer from gluten allergy, called celiac disease. One in 133 people, or about 3 million Americans, are allergic to gluten, said David Heber, director of the risk factor obesity program at UCLA's Center for Human Nutrition and professor of medicine and public health.
"A lot of people are proposing gluten-free diets for people who don't have a gluten disease, but it's not well documented," Heber said.
Gluten-free eaters may feel better because the diet avoids refined carbohydrates that produce more gastrointestinal gases, he said.
Associated Students UCLA restaurants already offer some options for students who want to go gluten-free. In addition to salads at The Greenhouse, ASUCLA offers several types of gluten-free cookies and snacks in Curbside off Avenue A and at on-campus coffee houses, and a gluten-free, rice-flour pizza crust at Pizza Fresca at the North Campus Student Center, said Cynthia Bolton, director of ASUCLA restaurants.
According to Bolton, gluten-free foods have not been in high demand among students.
"It's not a popular choice and not something students have been asking for," Bolton said.
She added that ASUCLA is looking into supplying pasta made of rice flour, however.
"We're looking at more stuff, but not anticipating a wave of new items," Bolton said.
Anne Slattery, a fourth-year anthropology student who often brings her own lunch to campus, was happy to hear about Jackson-Cali's efforts. Slattery, who adopted a gluten-free lifestyle for health reasons, said she is always on the lookout for gluten-free options on campus.
She inquired at Il Tramezzino about gluten-free options while getting coffee, and heard about Jackson-Cali's plans.
"Almost everything you want is available gluten-free now in a way that tastes good," Slattery said.