Greek life benefits students through its networking opportunities, friendships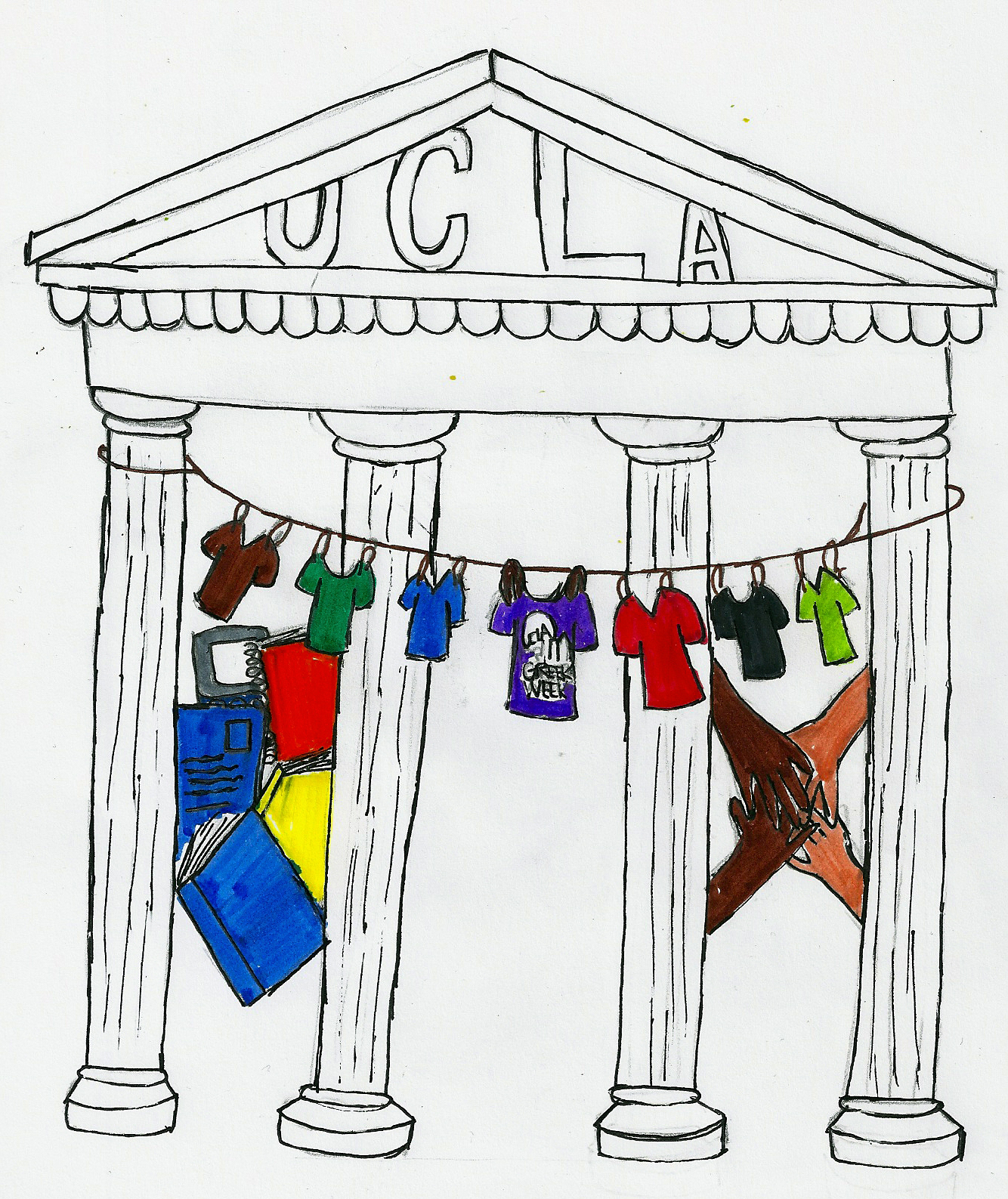 September 13, 2011 2:11 am
To the outside world, Greek life may seem scary and superficial. In the movies, sororities and fraternities are portrayed as crazy party-goers who partake in alcohol, drugs, unprotected sex and more. In this stereotypical world, sororities are composed of girls who are constantly dolled up, while fraternities are composed of a group of rowdy, athletic men.
Incoming freshmen often sign up for recruitment based on this stereotypical image alone. Recruitment is a mutual selection process in which both rushees and chapters can determine whether students are suited for a particular Greek organization.
Recruitment often makes freshmen even more anxious about college itself, as most processes require either informal or formal meet-and-greets with the chapter.
Yet recruitment is truly a beneficial experience, introducing students to Greek life and the multitude of other organizations available on campus. Whether someone is interested in making friends or focusing on a major, what most students fail to realize is that there is a fraternity or sorority meant for each person. Recruitment helps students choose the organization that is right for them.
Greek life varies from professional coed fraternities, to Panhellenic sororities, to cultural fraternities to the Interfraternity Council. Cultural fraternities and sororities celebrate heritage, while the Panhellenic sororities and IFC focus on sisterhood/brotherhood, and the professional organizations focus on specific areas of study.
Different recruitment styles allow for students to choose the setting they feel most comfortable in and help students feel at home on UCLA's big campus.
Recruitment is a bonding experience that allows students to meet new people within the first few days of school.
Mande Adams, the Greek life adviser who oversees the IFC, said recruitment offers young men an opportunity to get to know others in their residence halls and make new friends and connections.
Recruitment also introduces new students to other activities and organizations on campus. Many may not have any idea certain clubs or organizations exist.
The recruitment process allows students to get to know chapters on a personal level and see whether that specific fraternity/sorority is for them. Though many incoming freshman girls may be intimidated by sorority recruitment, as it may seem unrealistic that life-long connections are formed in just a few days, this is just not the case.
"As you progress, you really get a more in-depth view of each house, what they are proud of within their chapters and what sets them apart from other chapters," said Liz Cully, a fourth-year psychobiology student and the vice president of recruitment for the Panhellenic Council.
While recruitment can be intimidating, the stereotypical image many have of fraternities or sororities is incorrect "" they are more encompassing and varied than perceived.
Professional organizations such as the pre-law fraternity Kappa Alpha Pi allow students to meet with people who share similar career goals and interests.
Compared to other recruitment events, professional organizations often require students to submit an application as well as go through a formal, professional interview process. This recruitment activity alone helps students practice for formal business interviews, according to Tony Huynh, a fourth-year political science and sociology student and the recruitment director for Kappa Alpha Pi.
Recruitment is important for professional organizations, as it gives students a chance to experience what professional life has to offer.
Other organizations within the Greek system offer similar benefits. Fraternities and sororities across the board offer social activities, philanthropic events and a great networking system.
"Sisters will pass down internships they had previously, making networking easy," said Cully.
Previous members of Kappa Alpha Pi help active members find future jobs, making the transition from college to the labor force easier, according to Huynh.
There is really something for everyone in Greek life, and students have all the world to gain and nothing to lose.
Do you plan on going Greek? Email Chu [email protected] Send general comments to [email protected]