Movie Review: "Harry Potter and the Deathly Hallows: Part 2"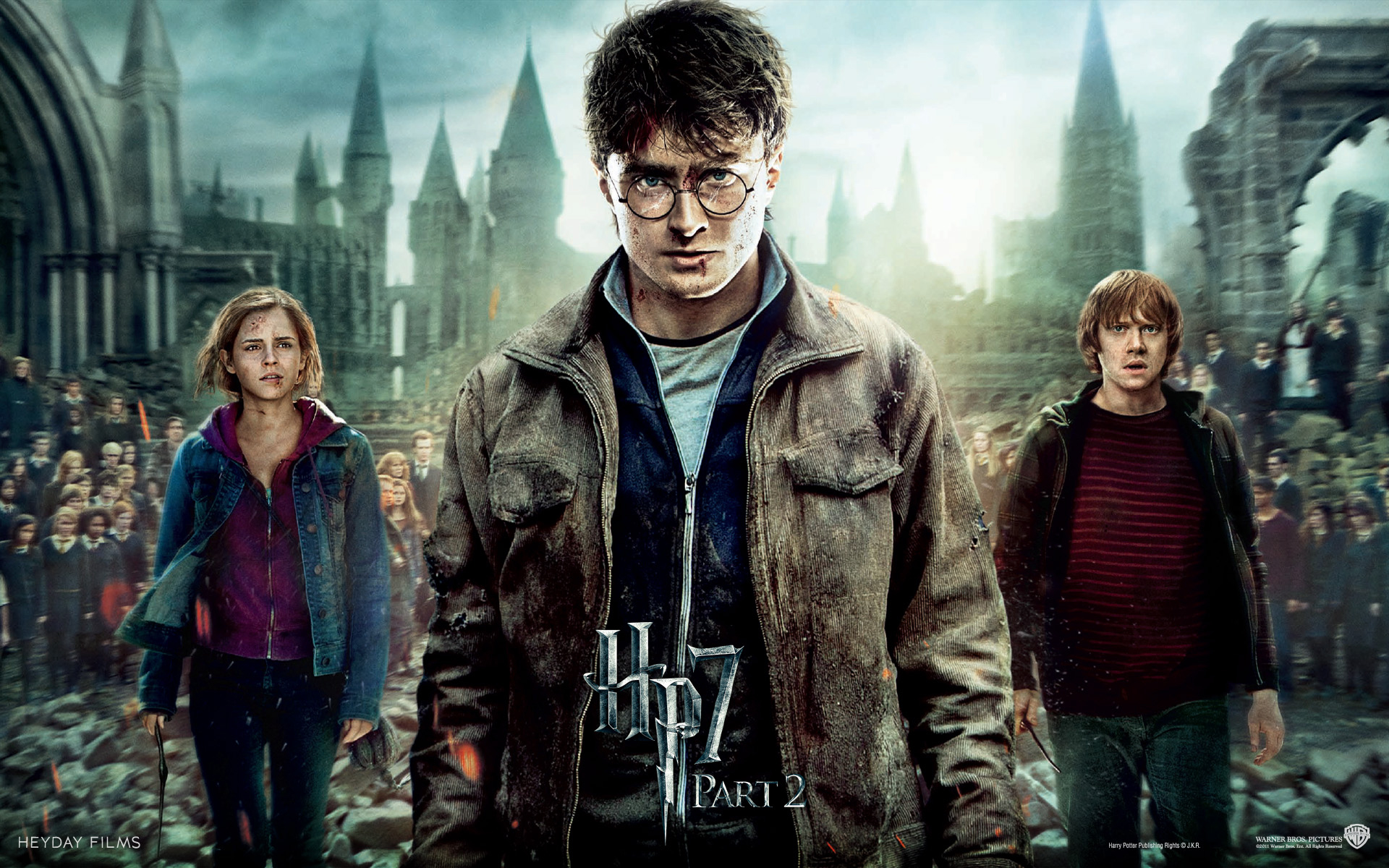 Courtesy of Warner Brothers Entertainment
After 14 years, seven books and eight full-length movies, the moment that many have awaited and dreaded has finally arrived: the end has come for the world of Hogwarts, Harry Potter and his friends. Faster than one can say "Petrificus Totalus," the final installment of the Harry Potter movie franchise, "Harry Potter and the Deathly Hallows: Part 2," picks up where "Deathly Hallows: Part 1″ left off "" with Harry, Ron and Hermione searching for Horcruxes, ordinary objects to which Voldemort has attached pieces of his soul in order to give himself eternal life. The movie soars from the house elf Dobby's seaside grave to the subterranean, dragon-guarded vaults of Gringotts Bank and finally, fittingly back to the place where it all began: Hogwarts School of Witchcraft and Wizardry.
The film has everything that is expected of a summer blockbuster "" eye-popping special effects, famous actors, epic battle sequences "" but thankfully director David Yates and the rest of his team have not let the action and 3-D technology get in the way of the storytelling.
Daniel Radcliffe, Rupert Grint and Emma Watson have grown beautifully as actors, even if the final film focuses more on Radcliffe's Harry than the latter two characters. Nearly every memorable character gets screen time, but it is Alan Rickman's final performance as the pale, black-haired Professor Severus Snape that is one of the most unforgettable of the entire series. With a single tear and a few short words about Harry's eyes, he brings more emotional weight to a single scene than many have in eight whole movies.
The film's somber tone and gloomy grey-black tint are broken up by some welcomed moments of humor, the most memorable of which occurs when Hermione magically transforms herself into the Death Eater Bellatrix Lestrange in order to infiltrate Gringotts Bank. Watching Helena Bonham Carter, who plays Lestrange, imitate Hermione's awkwardness as she wobbles down the bank's halls in Lestrange's high-heeled leather outfit is a hilarious sight to behold.
The films have always been about the journey from childhood to adulthood and the loss of innocence along the way. "Deathly Hallows: Part 2″ concludes that journey with Harry finalizing his transformation from, as Dumbledore puts it in a brief appearance from beyond the grave, a "wonderful boy" into a "brave man." Over the 10 years these films have been released, many in the audience will have experienced a similar transformation.
It is largely for that reason that the moment the credits finally roll is a bittersweet one. The film itself is exactly what every fan of the franchise could have hoped for, filled with moments when the throat tightens and eyes well up both with sadness and pride. All the loose ends are neatly tied up, and moments of triumph and redemption abound.
It is the perfect end to one of the most influential cultural phenomena of the last decade, but the finality is also accompanied by a feeling of loss. For a generation that grew up reading the books and watching the movies, Harry, Ron and Hermione have become friends, a representation of themselves "" rosy-cheeked and idealistic at first but slowly maturing as responsibilities increase and stakes are raised. Without their fictional friends, fans who began the journey as children and who are now young adults must face the realities of adult life alone, for real.
Toward the end of the film, Harry asks Dumbledore if what he is experiencing is real or just happening in his head. "Of course, it's happening inside your head," Dumbledore replies. "But why should that mean that it's not real?" The same can be applied by fans. Sure, it was all a fantasy, but that does not mean the emotions were not real.
It is tough to let go of Hogwarts and its beloved cast of characters, but like so many great works, the beauty of the Harry Potter books and films is that, although the final chapters have been written and the movie screens have gone black, they will never truly end as long as people continue to enjoy them. A tiny piece of Hogwarts has latched itself onto readers and moviegoers, turning them into less sinister forms of Horcruxes. Each Harry Potter fan keeps the magic alive, ensuring that future generations too will board that train at Platform 9 ¾ and begin their own adventures at Hogwarts.