ACLU sues Veterans Affairs over misused West L.A. complex that once served thousands of retired soldiers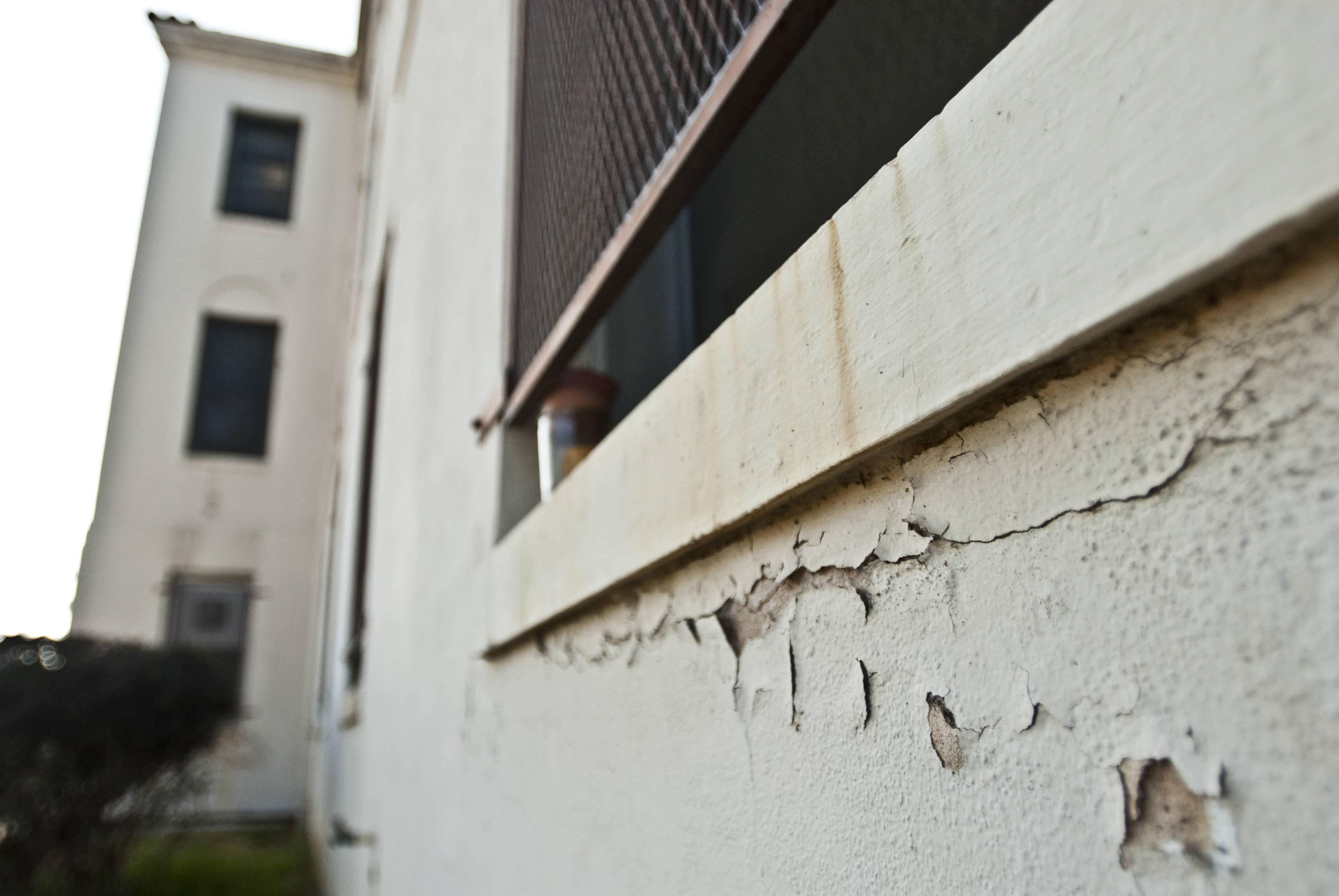 Once a thriving haven for thousands of retired soldiers, portions of the West Los Angeles Medical Center & Community Living Center now lie dormant, falling into disrepair. A recently filed lawsuit claims that the site lacks permanent supportive housing for disabled veterans.
On the other side of the 405 Freeway, a site nearly as large as UCLA is entering a legal battle years in the making.
The 387-acre West Los Angeles Medical Center & Community Living Center was originally donated to the federal government in the late 19th century under condition that it be converted into a permanent home for disabled veterans. It was one of only a few such places in the country.
For decades, the property housed thousands of retired soldiers and included amenities like a library, a band and its own baseball team. For veterans who qualified, it was all free of charge.
But a lot has changed since then. The veterans who once occupied the site have vanished, discharged during the late '70s and '80s as a result of politics at the time.
Now there is a modern ghost town nestled oddly in the heart of America's second most-populated city. Walking through in the mid-afternoon, nearly no people are visible "" only scores of abandoned buildings and row after row of mostly empty parking lots.
Aside from the faint drone of cars passing by on Wilshire Boulevard, everything is silent.
The space is still used to a limited extent. On the southern end of the property, the West Los Angeles Medical Center provides extensive care to hundreds of veterans at a time, with help from UCLA physicians. North of that are a couple of nursing homes, research programs and administrative services.
But according to a group of advocates for homeless veterans, portions of the site are being misused or not used at all.
A 72-page lawsuit demands that the West L.A. site provide permanent supportive housing for disabled veterans, many of whom are homeless. It also calls for disclosure of how much money is made from renting parts of the property to private interests like Enterprise Rent-A-Car and the UCLA baseball program.
The class-action suit was filed by the American Civil Liberties Union on June 8 against representatives of the Department of Veterans Affairs. There are a number of plaintiffs, including the grand-niece of the land's original donor.
The VA declined to comment on the lawsuit and referred inquiries to the U.S. Department of Justice, which also declined to comment.
The suit claims there is no permanent supportive housing offered on the West L.A. site, which has shifted from housing permanent residents to only temporary patients. This type of housing is essential for veterans to receive effective treatment for severe disabilities, the lawsuit adds.
Meanwhile, the population of homeless veterans in L.A. is high and rising, said Gary Blasi, one of several lawyers for the plaintiffs and a professor at the UCLA School of Law.
An estimated 8,131 veterans are homeless in L.A. County, according to the Los Angeles Homeless Services Authority. Although overall homelessness has decreased slightly since 2009, the veteran homeless population has increased by 24 percent. Blasi attributed this spike to veterans returning from the wars in Iraq and Afghanistan.
The VA has worked to address some public concerns. Under pressure from local activists and politicians, in June 2010 the agency agreed to spend $20 million to renovate one building on its site into therapeutic housing for chronically homeless veterans.
A year later, however, no construction has begun. The $20 million was set aside for the project in the president's 2011 budget, but it still needs to be authorized by Congress, according to an email from a spokeswoman for U.S. Rep. Henry Waxman (D-Beverly Hills), who supports the project.
Although no supportive housing for homeless veterans is yet available, in January the VA of West L.A. proposed turning an additional two buildings into therapeutic housing.
Blasi and the lawsuit's plaintiffs claim the VA fully understands its failings but has been slow to act, which Blasi said comes down to the government's priorities in approving funds.
"When we want to invade a country and provide billions in cash we can do that very quickly," he said. "We seem to not have the same urgency or competence in caring for the men and women we sent to war when they return."
In the past week, the lawsuit has been picking up steam. On Tuesday, the Santa Monica City Council unanimously approved a motion to support the suit and offered to provide legal assistance.
The motion was introduced by city councilmember Bobby Shriver, who said he has spent seven years unsuccessfully trying to get the three buildings on the VA site renovated.
"After six years of trying, they agreed to build a pilot program in one building and said they had $20 million to do it," Shriver said. "But they don't have the $20 million. And no one can say when they will get it."
If a judge rules the buildings must be renovated, the VA will be forced to comply. While renovating three buildings will ultimately not solve L.A.'s veteran homeless problem, Shriver said he believes it's a necessary start.
The defendants have 60 days to file an answer to the lawsuit, Blasi said. After this, the case might settle or go to court.