Josie Loren balances school with acting, including lead role on ABC Family's 'Make It or Break It'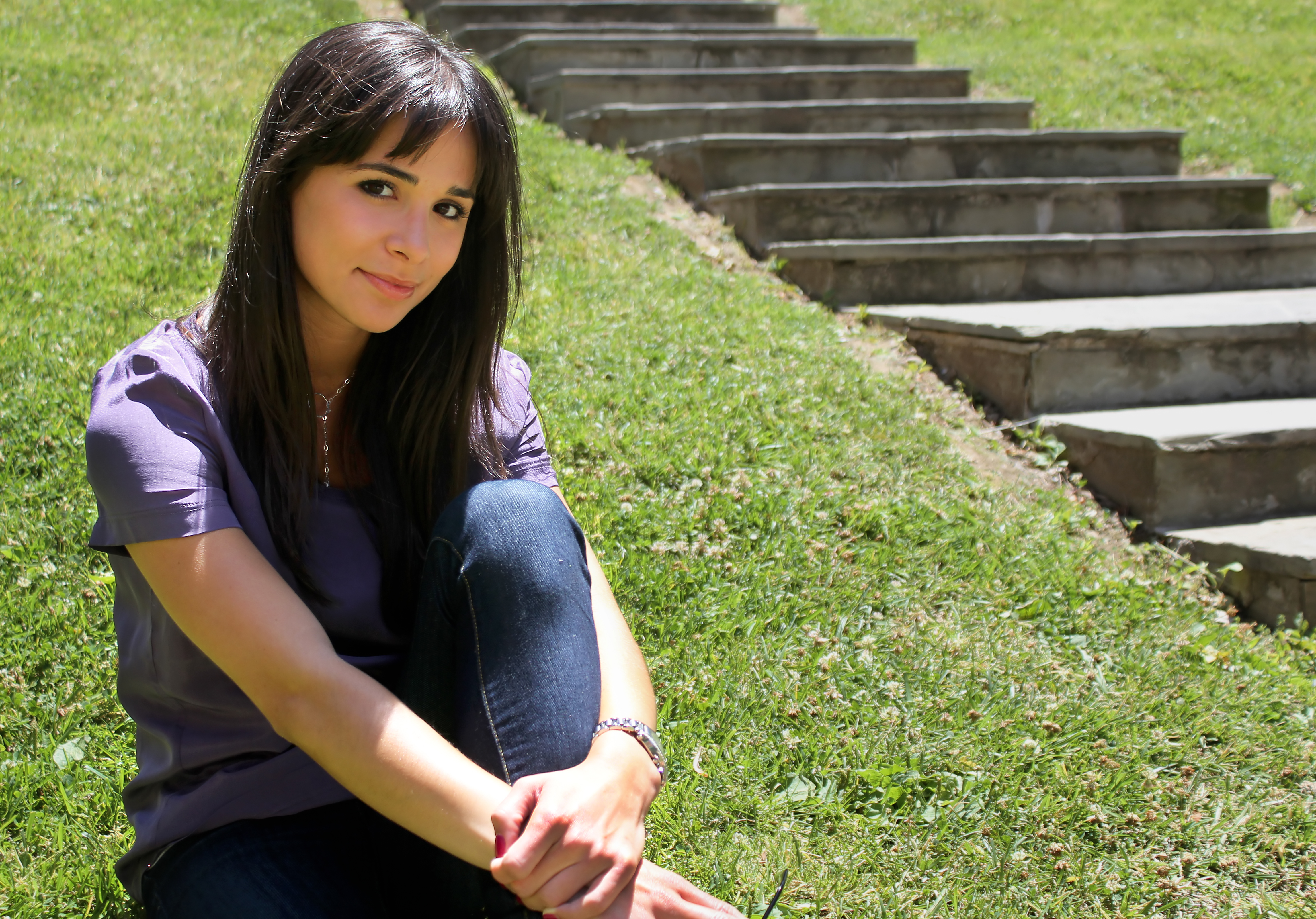 Fourth-year communication studies student Josie Loren balances being a full-time student with her acting career, which includes a leading role in ABC Family's "Make It or Break It," as well as guest roles in other shows, including "Castle."
For fourth-year communication studies student Josie Loren, the definition of a panic attack includes balancing auditions, having a lead role on ABC Family's "Make It or Break It" and being a full-time student, which is exactly the life she lived for the past four years at UCLA.
At times throughout her college career, Loren had to take time off to work on projects she booked but always managed to complete her schoolwork.
"Once I booked "˜Make It or Break It,' I had to take two quarters off. It was hard to come back after being off for so long," Loren said.
During her first two years at UCLA, Loren balanced being a full-time student while guest starring in "Seventeen Again," "Veronica Mars" and "Hannah Montana."
Loren said that although she can usually plan auditions into her schedule, she has occasionally had to interrupt a lecture by packing her stuff up and leaving early.
"The day I got my "˜Make It or Break It' audition, I was in class and I got a call. … I was on the phone in between my legs whispering," Loren said.
Loren said when she is not filming on set, she is usually in her trailer writing a paper or studying for an exam. Once, after being on the set of "Castle" from 7 a.m. to 1 p.m., Loren had to drive back to school to take a final.
"Make It or Break It" creator Holly Sorensen said that, although Loren was one of the few on set who was a full-time student, she usually had a professional attitude and never let her busy schedule affect her work on the show.
"Josie requires the least juggling in terms of schedule. She had managed to stick it out between a final and her grandmother's funeral. You'd have no idea that she was a full-time student, and that's a good thing," Sorensen said.
According to Loren, even though juggling academics and her career was manageable, she said it had crossed her mind a few times to simply pursue acting and not return to finish up her degree. But she said she realized that would not be the best move for her.
"I've worked steadily for the past four years … but the day after tomorrow, maybe I won't have a job and that's what's scary about being an actor," Loren said.
Loren, originally from Miami, began her performing career at the age of 5, competing in monologue competitions and doing theater performances.
After attending performing arts schools for most of her life, Loren had to decide whether she wanted to move to New York and pursue Broadway, or to Los Angeles and dive into the world of film and TV.
"She kind of cares less for the flashy part of the job and that's the part that a lot of the actors do care about. She's just really focused on the work," Sorensen said.
When Loren was 16, she was introduced to Scott Wine, her current agent, who worked with her former managers in Miami to help Loren decide on her move to Los Angeles.
"Most of the people you see on Broadway are a lot older, so I knew I could work quicker in Los Angeles," Loren said.
Wine said he has seen Loren grow from a typical young lady from Miami to a competitive L.A. professional in the entertainment industry.
"When she got to L.A., she saw all of the different options and different people. (UCLA) really opened her up as a human being, and now she has more conviction because of all of the wonderful opportunities offered to her," Wine said.
While "Make It or Break It" just wrapped up its second season, Loren is waiting until June 21 to hear if a third season will be picked up or not.
"It's kind of nice because it makes me stretch myself in a way that I wouldn't have normally done if I was working. … You learn a lot more than just acting," Loren said.
Although Loren said it was unfortunate that during her time at UCLA, she did not have time to get involved in campus organizations, she is truly grateful for the opportunities that UCLA has opened up to her.
"There was a time where I tried to rush (a sorority), but I booked a job so I couldn't do that," Loren said.
"My college sweetheart was a basketball player here at UCLA, so that kind of rounded out my college experience. I was able to go to games, so that made me more of a Bruin."