Boston University students are housed in both old and modern buildings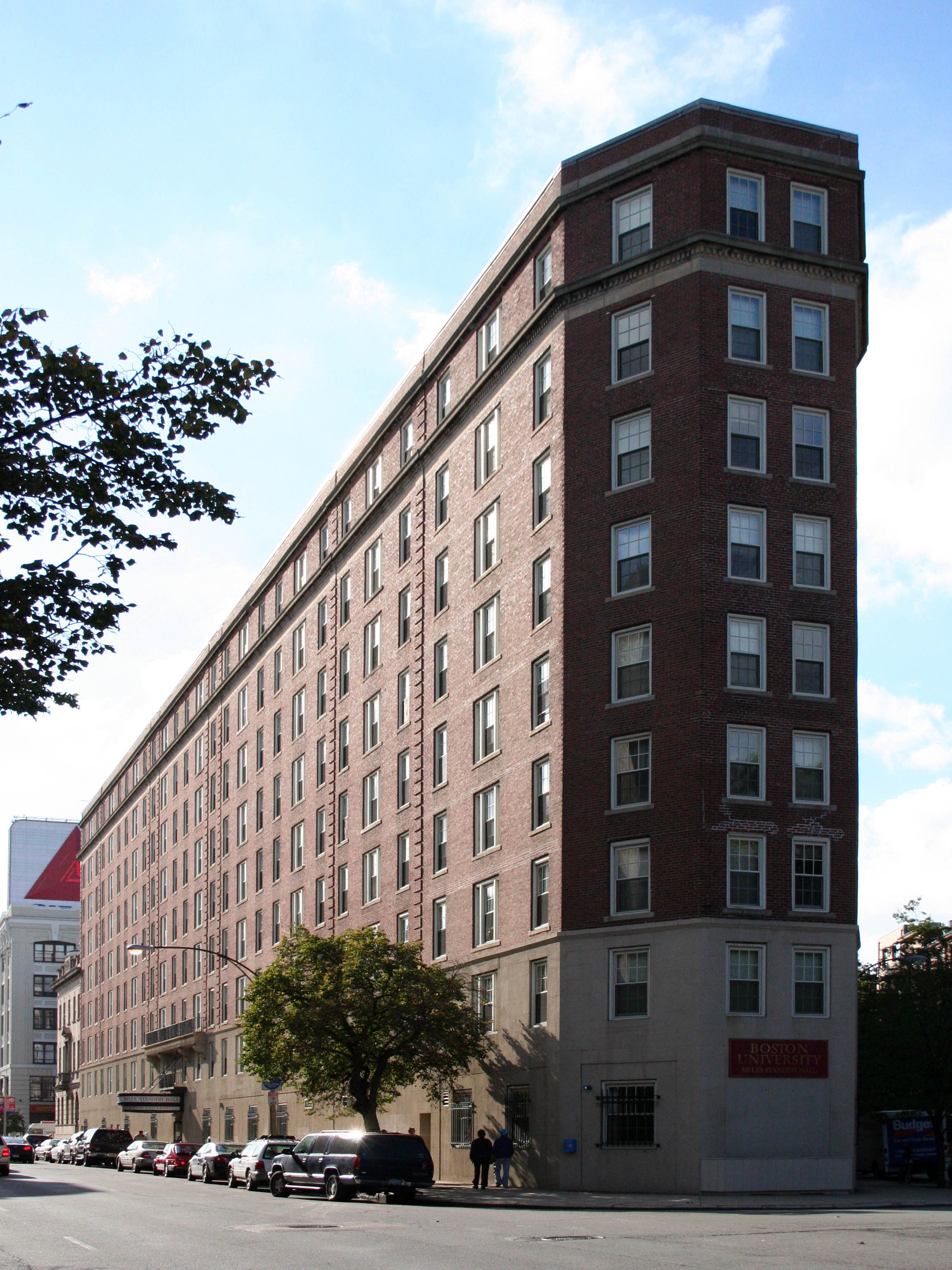 A view of Myles Standish Hall at Boston University. The university offers a wide variety of apartment- and dormitory-style housing options.
Courtesy of Tom Kelley
Boston University's newest housing option stands 26 stories tall.
Student Village 2, or StuVi2 as it is known by students, also boasts a view of the Charles River and the Boston skyline.
"It sort of feels like you're living in a hotel," said Alex Wolinetz, third-year film and television student.
The building, which offers dormitory-style or apartment-style accommodations, is well-designed for college students to live in, with a large common living space for people to gather, Wolinetz said.
The dorm section of StuVi2 requires the purchase of a meal plan, while the apartment option does not because each unit has its own kitchen.
The building's apartment style is less social, but it is more comfortable than a typical dorm, with its huge windows and air conditioning, Wolinetz said.
Sam Dykstra, a third-year journalism student at Boston University, moved from the Student Village to a brownstone dormitory building.
His brownstone was an old, wooden mansion with five floors and three rooms on each floor. Decades old, it has an old oven in the basement that had to be lit with a match, he said.
"Boston is old "" (the brownstone) can give you that experience," Dykstra said.
The power outlet had only two prongs, which was not compatible with his laptop charger, he added.
Freshmen at Boston University are required to live on campus and are guaranteed housing all four years "" unless they choose to leave, in which case they forfeit the guarantee, said Boston University spokesman Colin Riley.
In recent years, the number of students remaining in university housing and attempting to return to housing has been increasing.
Boston University also made an agreement with the city to house three-quarters of its undergraduates in university housing, which it achieved over a decade ago, Riley said.
Although students are guaranteed housing for all four years, most students only stay for three, Wolinetz said.
Many students move off campus because of Boston University's restrictive alcohol polices and a desire for mixed gender housing.
Wolinetz chose to stay on campus, however, because of the safety of the dorms, the social environment and a desire not to deal with utility bills.
He said he feels like he receives the benefits of apartment life without the worries.