Softball makes an early NCAA Tournament exit against the Florida Gators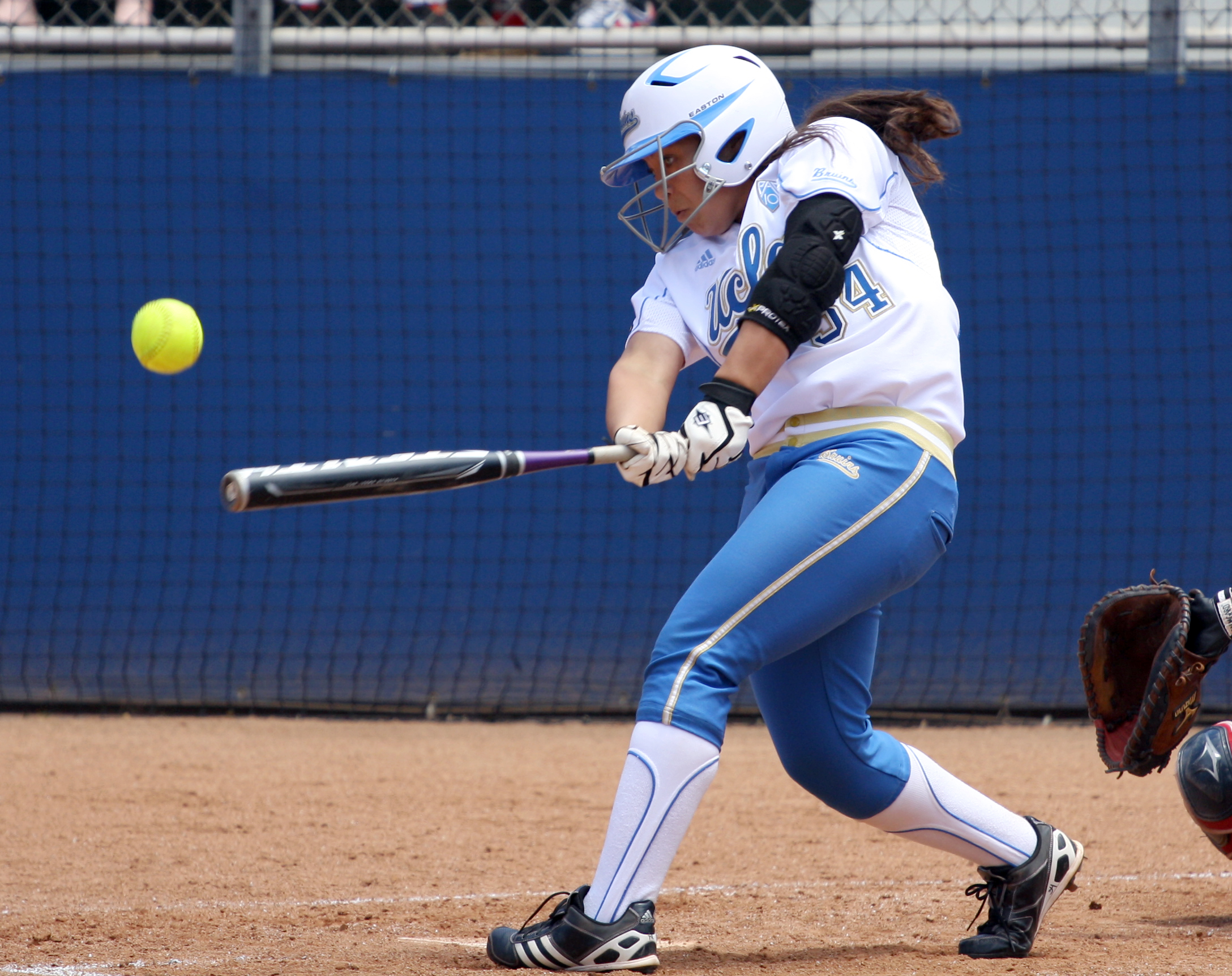 Freshman catcher Alyssa Tiumalu was one of several Bruins to go down with an injury throughout the course of the year. A mercy-rule loss to No. 4 Florida on Sunday ended UCLA's season.
Sunday's elimination game started with a bunt single, but it was about to get out of hand.
The Florida Gators were relentless on the base paths, collecting six stolen bases in a lightning strike of a first inning.
And when the UCLA softball team had to combat one of the nation's top offenses with a depleted roster, the nine-run Florida lead amassed in that first frame alone proved to be insurmountable.
And just like that, the Bruins' hopes to defend their title were shattered.
The weekend in Gainesville, Fla. summarized the 2011 Bruins (36-19): moments of brilliance and dominance that peaked with a memorable walk-off victory. Yet those moments were ultimately hampered by inconsistency and nagging injuries.
Senior pitcher Donna Kerr shut out Jacksonville with a stellar complete-game effort in the Bruins' postseason opener on Friday, but freshman catcher Alyssa Tiumalu went down with a right leg injury against Florida the following afternoon.
"We dealt with adversity throughout the year, and we just continued to get hit with it," coach Kelly Inouye-Perez said after Sunday's season-ending loss. "We did a great job of keeping the team together."
Senior Grace Murray, the catcher who replaced Tiumalu, would provide a clutch base hit, the first in her Bruin career, on Saturday in the rematch against Jacksonville and would drive in a pair of runs that propelled UCLA to victory.
"I am very happy with how I was able to get the opportunity to get in, but I am also devastated that we are plagued by injuries," Murray said. "Everything is a blessing in disguise and a learning experience, and we are all progressing as we move along."
Then Florida capitalized on Murray's limited experience behind the plate by stealing base after base en route to eliminating UCLA from the postseason picture.
"We have all the confidence in the world in Grace, because she has caught countless bullpens, and she did a great job and held her own," senior third baseman GiOnna DiSalvatore said.
"I'm proud of the team because it wasn't our starting nine we expected to have, but we fought all the way to the end."
Junior left fielder and first baseman Andrea Harrison and senior outfielder Amy Crawford willed the team to victory in the first matchup against the Gators on Sunday, only to have Florida demolish a fatigued pitching rotation in the decisive second game.
While the Bruins were impressive at the outset of the season, the offensive production dipped dramatically toward the end of the season, and so too did the winning percentage.
The season marked the first time in more than a decade that the Bruins finished under .500 in Pac-10 play, and with five seniors "" including Kerr and DiSalvatore "" graduating, there will certainly be voids to fill in the infield and in the circle.
"It's definitely an emotional time for a very emotional year," Inouye-Perez said. "You don't want to go out like that after being the defending champions, but you also learn a lot about what it means to be a Bruin. It's more than just softball."
For DiSalvatore, a Florida native, it was a rare opportunity for her family to watch her play live, as her chapter as a UCLA softball player concluded perhaps right where it started.
"I would have never gone to any other university," DiSalvatore said.
"I have no regrets. I'm proud to wear the four letters."