FlyAway might leave Westwood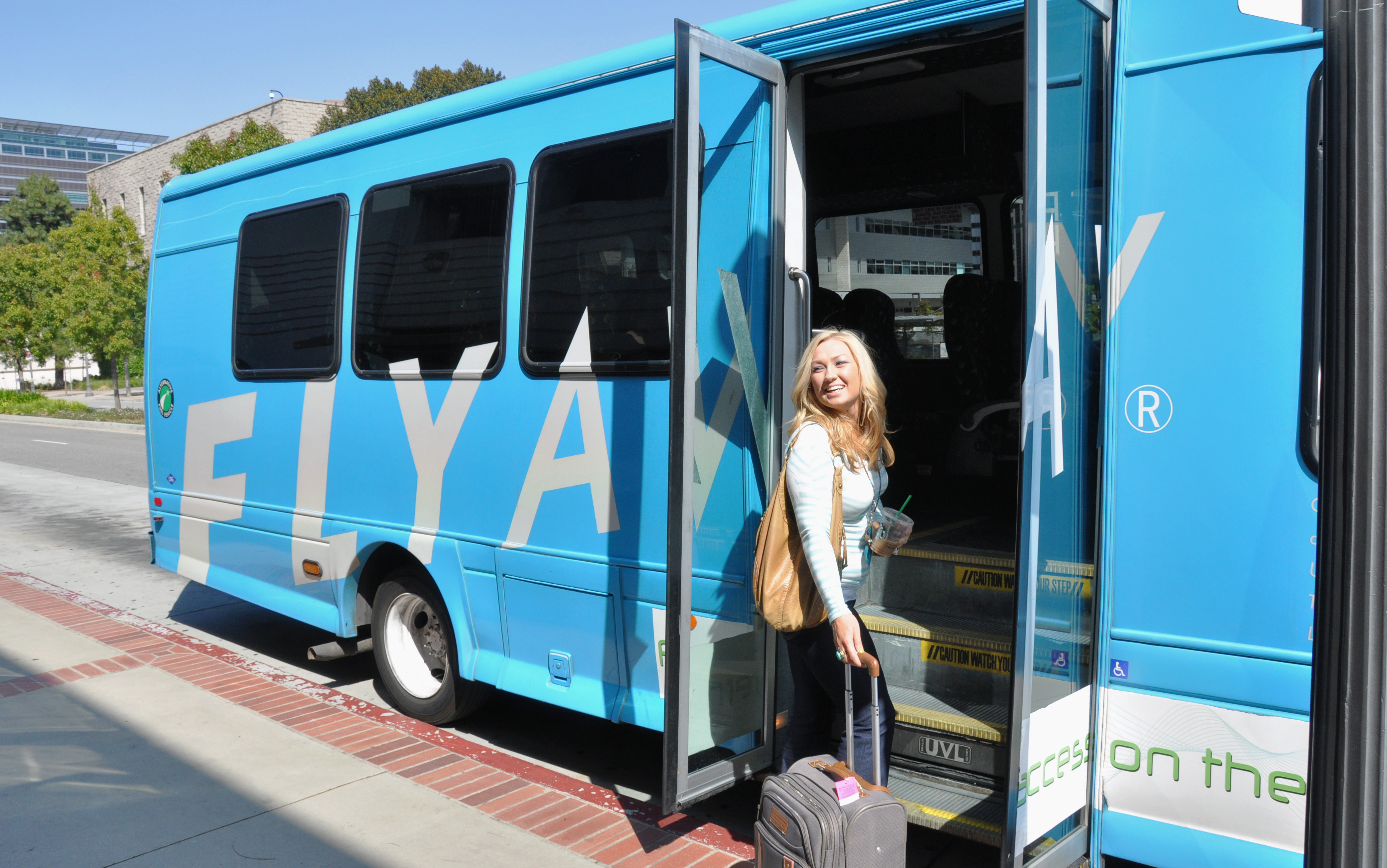 San Francisco resident Lauren Prosch boards a Westwood FlyAway bus. FlyAway might discontinue its Westwood route next year because of a budget shortfall.
The Westwood FlyAway may be grounded next year after four years of transporting students to and from LAX.
Consistently low ridership has contributed to more than $4.6 million in service-wide deficits, according to a report to the Board of Airport Commissioners. The report recommended the Westwood route be discontinued, although no definitive announcement has been made.
While other sites also have deficits, the Westwood stop has met only 50 percent of anticipated demand, placing it on the chopping block.
The $5 service located at the corners of Kinross and Veteran avenues is popular among students who travel between LAX and Westwood. FlyAway service currently runs from LAX to Irvine, Union Station, Van Nuys and Westwood.
"It's a selling point for the school," said Erin Jose, a third-year microbiology, immunology and molecular genetics student. "I use it probably once a month or every two months."
To compensate for losses, Los Angeles World Airports is considering opening stops in Long Beach and at Magic Mountain, according to the report.
Some riders, like Liliane Pin, an international intern in Westwood who uses the FlyAway, said the discontinuing of service in Westwood shows a lack of interest in UCLA. She added that it will be difficult for students and professionals to access Westwood because it is a fairly remote place.
Despite its proximity to a major university, the Westwood FlyAway departed for LAX at 3:30 p.m. on Sunday without a single passenger.
The service is especially utilized during the holidays. Because of this, Gary Chan, a fourth-year biology student, said the Westwood route should cut back on hours but not eliminate the entire service.
UCLA Transportation declined to comment for this story. Representatives from the department will be meeting with Los Angeles World Airports later this week to discuss the issue, according to a transportation spokesman.