Presidential candidates rally votes – Adam Swart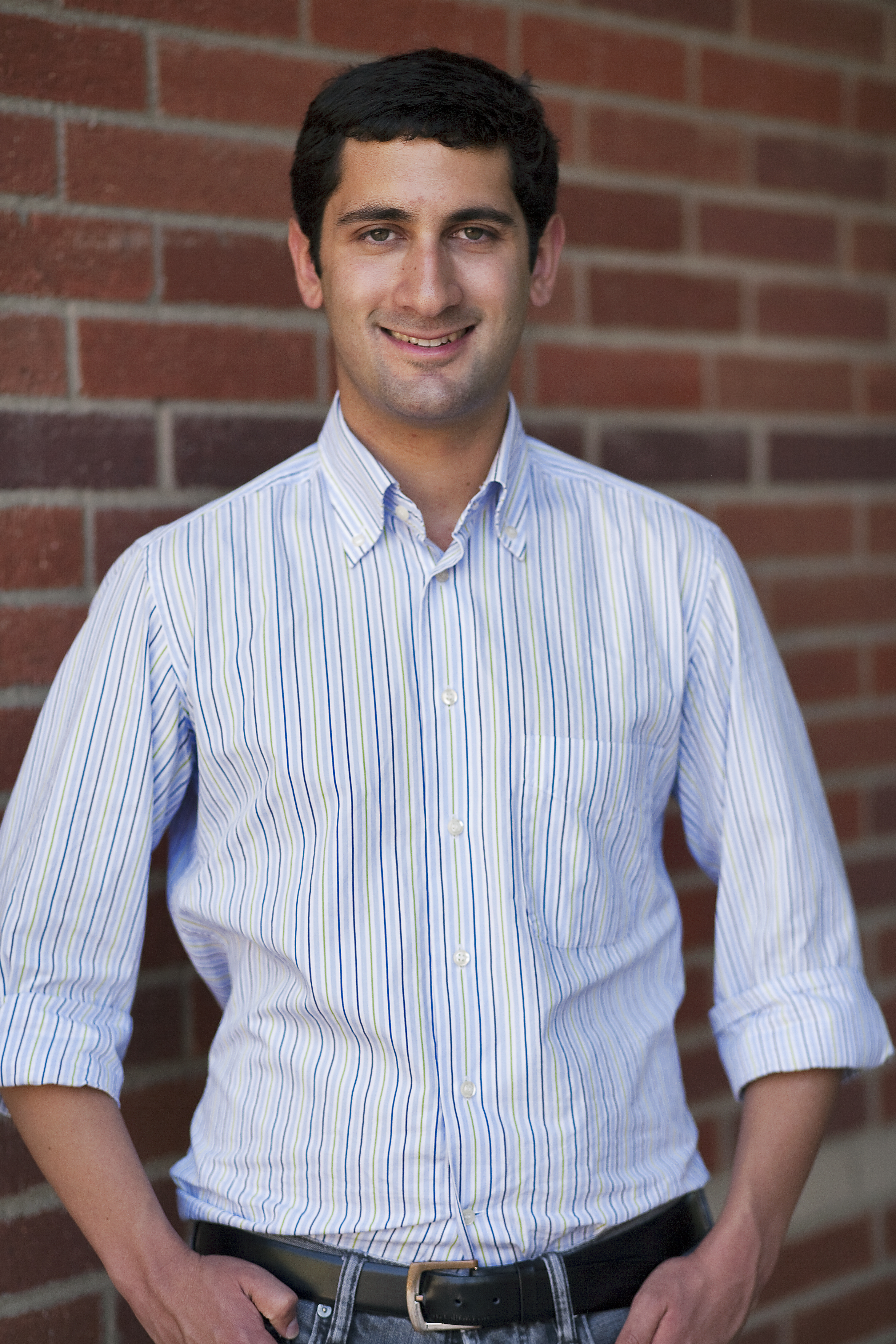 Lalitha Swart spent much of her son Adam's childhood urging him not to grow up too fast.
He was always outgoing and comfortable around adults, she said, and always sought a new challenge.
Adam Swart developed an interest in politics and current events early on. In high school, he was a reporter on the school's television network. Every week he would interview a member of the student government and hold them accountable for their campaign promises.
Swart said he continually values transparency and honesty in politics. For this reason, he said his independent status as a USAC presidential candidate will be an asset to him and that he will serve UCLA without the interference of slate allegiance.
His presidential campaign will focus on tangible goals, he said.
His twin brother Elliot Swart said Swart was never a shy kid. Swart's people skills and inquisitive nature showed early, as his brother was quick to say that Swart argued with school administrators as early as elementary school.
"He never took no for an answer when he wanted something," he said.
Swart's enthusiasm and determination stayed with him as he entered college.
Octavio Pescador, faculty member of the Center for Mexican Studies and the Graduate School of Education and Information Studies, took note of Swart's persistence last year. Swart met Pescador through a friend in one of Pescador's classes. Swart encouraged Pescador to run for trustee of the Los Angeles Community Colleges because of his commitment to honesty and his political vision. Swart acted as an efficient, effective campaign manager, Pescador said.
As policy director of the Bruin Democrats, Swart said he has always valued good ideas over partisan politics. Pescador agreed that Swart put a premium on what was best for the constituency rather than what fell in line with his personal beliefs.
Swart demonstrated his leadership skills as early as high school. He became increasingly involved with extracurricular activities, and his interest in politics and current events culminated in his participation on the debate team.
As a freshman team member, he said he was not allowed much speaking time. Swart said he never appreciated being looked down upon for his age and decided to start a rival debate team comprised mostly of underclassmen.
The two groups eventually merged, but Swart had just started to find his political voice.
For a time, the group engaged in many debates about the importance of African malaria nets. Though most members were proponents, Swart said he was frustrated at the lack of action on the topic and decided to take matters into his own hands. Swart started a fundraising effort and raised tens of thousands of dollars to buy malaria nets and send them to Africa.
"I've never been the smartest, but I always want to be the guy that works the hardest," Swart said.
Swart, who is of Indian and American descent, said he hopes to create an amalgam of ideas to bring students together. He said he hopes to highlight UCLA's diversity by creating a Campus Diversity Committee that breaks down cliques on campus. Committee members would be comprised of representatives of different clubs, sororities, fraternities and campus groups who meet regularly to discuss issues and plan events.
As someone who was forced to change schools every year for five years as a teenager, Swart has learned to adapt to a changing environment. He says he hopes the ability to adapt to new environments, coupled with his people skills, will serve him well in the election.